In unsurprising fashion, the first quarter of 2019 is almost at a close. In less than a week, we'll officially hit April, which will lead to many tweets about how "Ang bilis nang oras" and philosophical thoughts about time being a flat circle.
The point is, time moves fast, yes, and before we know it, we'll be close to the end of the calendar. But until then, we have a lot of things to be excited about, particularly in April, which will be eventful.
Here are eight things I'm looking forward to for the month of April which I think you guys will enjoy as well:
April Fool's

Ah, one of the best days of the year, and a day which I think should be considered a National Holiday.
There are few days I look forward to more than the first day of April, cause there's nothing quite as funny as a good prank (assuming you don't go over the line, of course).
To all my friends: watch out. I've had quite the ideas up my sleeve lately.
Game of Thrones!
The final season of HBO's hit TV series will finally return after being off the screen for more than a year. Needless to say, GOT has caught the admiration of many all over the world and even if we've had to wait quite some time to see how the series concludes, I'm confident it will be worth it.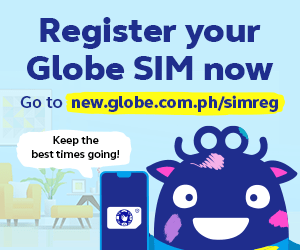 Shazam!

Initial reviews of DC's upcoming movie have been positive, which excites me to watch it. As of late, DC has installed more humor and light-hearted moments in its films. Hopefully this origin flick will be on the same level as Wonder Woman and Aquaman, if not even better.
So much sports!

In April, we're going to have the start of the NBA Playoffs plus the PBA Playoffs, as well as the second round of the ongoing UAAP women's volleyball tournament. That means we're going to have all the sports we can handle. Isn't that a treat?
Wrestlemania 35
I haven't watched wrestling in ages, although it's gathered some popularity again over the past few years and I'm sure many who still watch the WWE are eagerly anticipating this year's Mania event.
Free Spirit

April also marks the debut of Khalid's second studio album, Free Spirit. If this on-the-rise artist's first album is any indication, then we're in for a treat. So far we've heard quite a few songs that have been pretty good, and it's safe to assume the rest of the album should be great as well.
Avengers: Endgame
Yes, the fourth Avengers movie is set to come out, and we're not quite sure we're ready for this yet. When we last saw our favorite superheroes, half of the universe went extinct thanks to Thanos' snap. Needless to say, Captain America and company aren't just going to give up.
With an airtime going beyond three hours, the anticipation for Endgame is off the roof. I think we can all believe that the actual movie is going to even exceed expectations.
Holy Week

Tired of 2019 yet? I am. Alas, we will all get the chance to rest.
Also, Easter Eggs. Yay!
What are you looking forward to this April? Share it with us below!