8 Things You May Not Have Known About Carrie Fisher
By Mikhail Lecaros

The world woke up today to the news that Carrie Fisher, best known for her role as Star Wars' Princess Leia, had passed away from complications following a heart attack suffered last week. Almost immediately, tributes, retrospectives, and memories filled the web, with everybody scrambled to pay tribute to a figure most of them had gotten to know through her appearances in George Lucas' galaxy far, far away.
Posthumously, it is now somewhat fitting that Fisher had the final lines of dialogue in the last two Star Wars films (The Force Awakens and Rogue One), as it now remains to be seen how her absence will be dealt with in post-Episode VIII (for which she'd finished shooting her part earlier this year) installments.
Given that many aren't aware of the career she led outside the famed space fantasy, (there was a thirty-year gap between the original Trilogy and Episode VII, after all), 8List presents eight facts you may not have known about Ms. Fisher and her accomplishments:
8. SHE WAS HOLLYWOOD ROYALTY
Carrie Fisher was born into Hollywood royalty, being the daughter of popular 50's singer Eddie Fisher and silver screen icon Debbie Reynolds (Singin' in the Rain). Being the offspring of two famously good-looking people and growing up under the Hollywood microscope did little to allay Fisher's anxieties and insecurities about her own looks and weight (to say nothing of her then-undiagnosed bipolar disorder) growing up. Surrounded by drama from the get-go, Fisher was raised largely by her mother ("My mother is fantastic. Without her I would have been raised by wolves") after Eddie walked out on them when Carrie was three to marry Reynolds' (then-) best friend Elizabeth Taylor.
7. STAR WARS WASN'T HER ONLY CLASSIC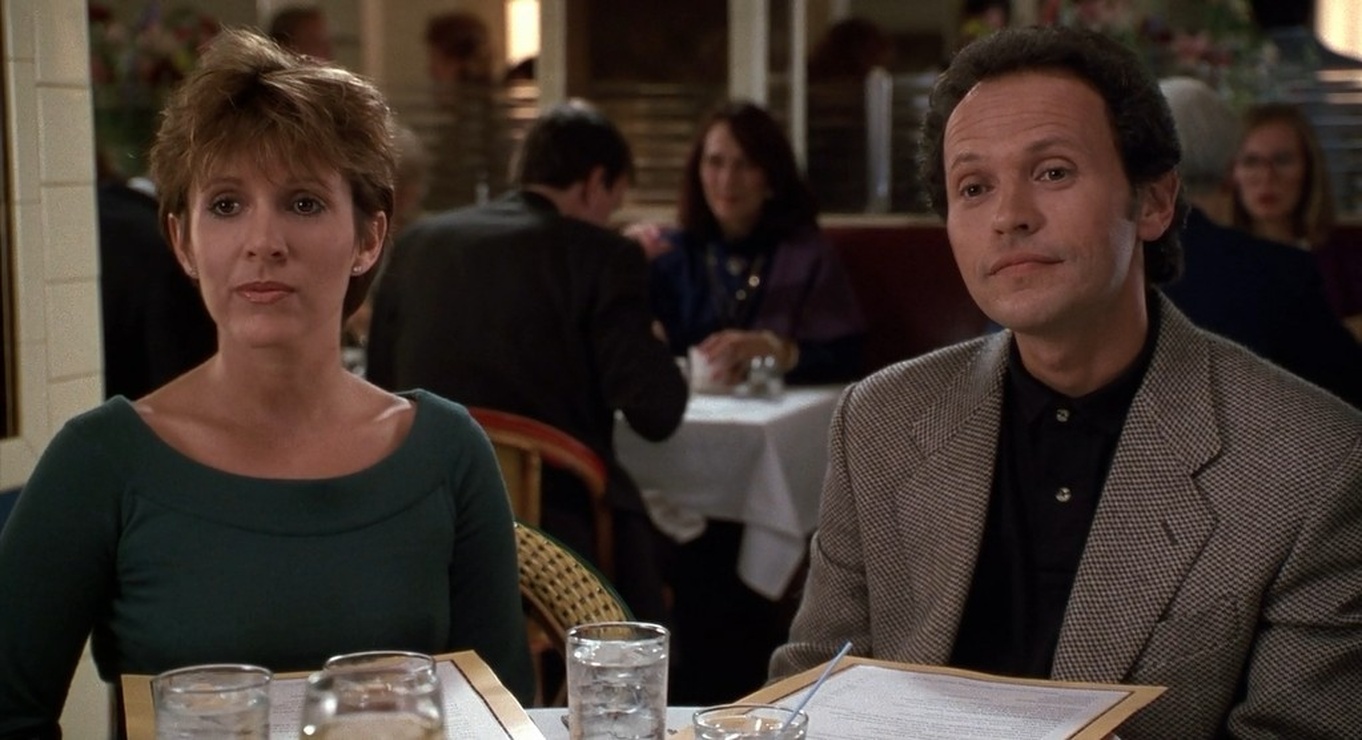 While she'll probably always be remembered as Princess Leia, Fisher kept busy, appearing in small roles in a number of classic (and not-so-classic, but we have a soft spot in our hearts for Charlie's Angels 2: Full Throttle, where she played a disciplinarian nun) films, including comedy milestone The Blues Brothers, landmark romcom When Harry Met Sally, spy spoof Austin Powers: International Man of Mystery, and Woody Allen dramedy Hannah and Her Sisters.
6. SHE FOUGHT DRUG AND ALCOHOL ADDICTION
As she grew older, Carrie Fisher made no secret of her battles with drug and alcohol abuse. Ostensibly to combat her depression and bipolar disorder, she began with marijuana at the age of 13, before working her way up to harder substances such as cocaine and LSD, as well as prescription pills.
Fisher once said that she most likely would have died years earlier if she'd had more access to her vices, saying, "The stuff I liked was very hard to get hold of. If I'd been addicted to booze, I'd be dead now because you just go out and get it. Because my drugs were illegal, or the amounts I wanted to do were illegal, it made it more difficult for me to get in trouble."
5. SHE WAS A PASSIONATE ADVOCATE FOR MENTAL HEALTH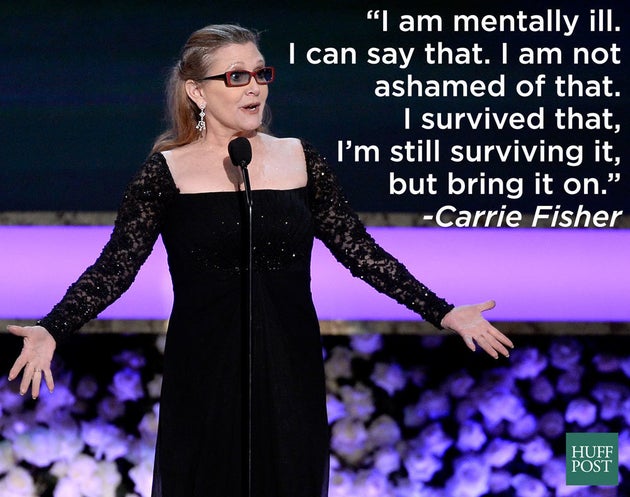 Diagnosed as bipolar at the age of 24, Fisher refused to believe it, turning to substance abuse to make herself feel "normal". When she was diagnosed again at the age of 29, she finally accepted her condition, later on famously saying, "I am mentally ill. I am not ashamed of that. I survived that, I'm still surviving it, but bring it on."
Instead of making her a pariah, the candid, outspoken manner in which Fisher tackled her addictions somehow made her more relatable to fans all over the world, in the process becoming an inspiration to others fighting their own demons. For speaking out and giving exposure to a problem that most would just as gladly sweep under the rug, the National Alliance on Mental Illness presented Fisher with its Rona and Ken Purdy Award in 2001 for her efforts to help end mental health discrimination and stigma.
In recent years, Fisher's constant companion was Gary (@Gary_TheDog), her therapy dog, who helped her combat her bipolar disorder, whether it was at the red carpet premiere of The Force Awakens, the White House Correspondents Association Dinner, or the fateful flight on which she suffered her heart attack.