Entrepreneur, philanthropist, and nation-builder John L. Gokongwei passed away on November 9, 2019, at the age of 93. In a statement to the media, his son Lance Gokongwei said:
"Our beloved husband, father and grandfather John Gokongwei passed away peacefully 11:41 p.m., November 9th, at the Manila Doctor's Hospital surrounded by his loved ones. Please pray for the repose of his soul. Details of his wake to follow. Rest In Peace, Mr. John."
Gokongwei was a self-made man who, though born into wealth, found himself the breadwinner of the family at the age of 13 after his father passed away and his family lost their fortune. Through his intelligence and perseverance, he was able to provide not only for his mother and five siblings, but also build the Gokongwei Empire that made him the third wealthiest man in the Philippines, with an estimated net worth of $5.8 billion. The late tycoon's legacy extends beyond his influence in the business sphere. He has created livelihoods, built access to a broad range of goods and services, and championed several philanthropic movements—particularly those concerning education. Here are just a few of Gokongwei's achievements that we will remember him by.
8. He founded the first Philippine Multinational Corporation.

In 1957, Gokongwei started the corn milling plant Universal Corn Products, which primarily produced cornstarch and glucose. Later, this would expand to become the company that is now known as Universal Robina Corporation (URC), which launched iconic Filipino brands like Chippy, Nova, and C2.
Gokongwei brought URC overseas even before the creation of the ASEAN. This made JG Summit Holdings the first Philippine Multinational Corporation. URC products are found in nine countries in the ASEAN and Oceania, and is recognized as one of the biggest food manufacturers in Asia.
7. He made air travel accessible to every Juan.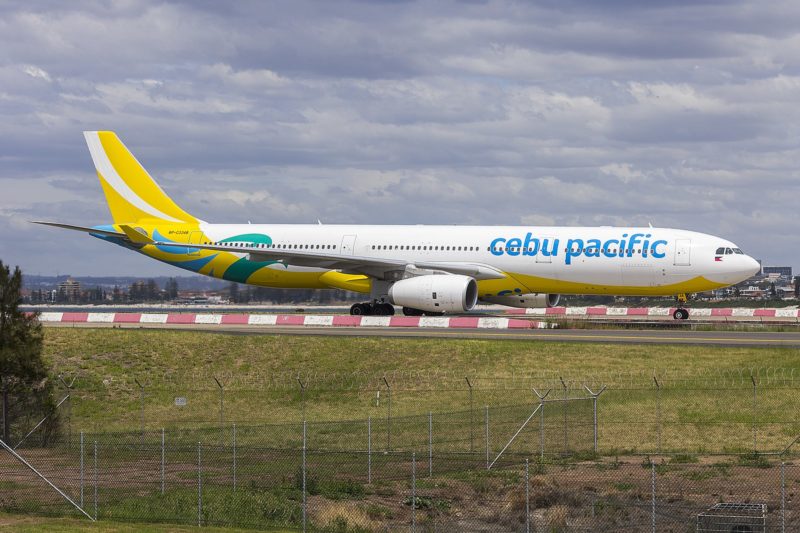 Cebu Pacific, named after Gokongwei's home province, is the Philippines' largest airline. The businessman started the airline in the early 1990s after losing a bid for Philippine Airlines. He decided to put up a budget competitor, modeling it after the low-cost carrier Southwest Airlines in the US.
The budget airline has made air travel more accessible to every Filipino. Cebu Pacific has become so popular that in its last seat sale, over 20 million participated in just one day. Cebu Pacific hopes to fly its 300 millionth passenger by 2020.
6. He started a retail chain that is found in every corner of the country.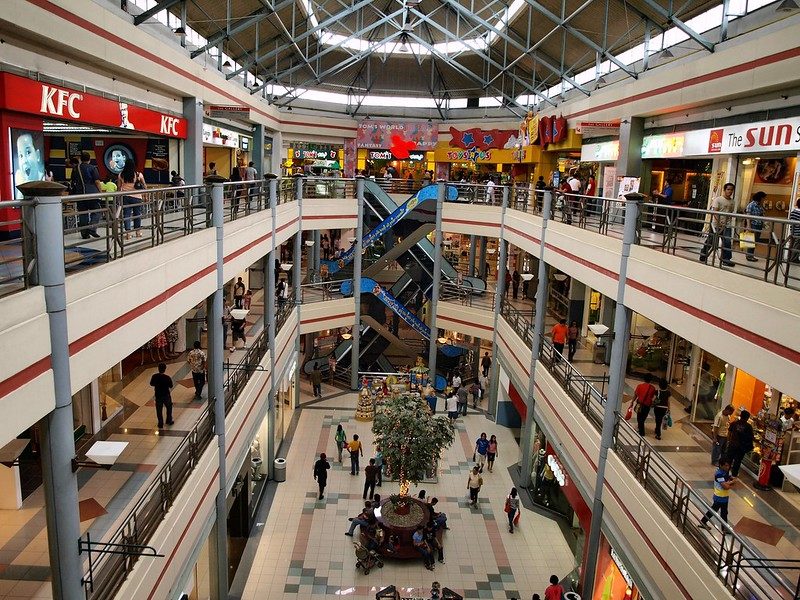 In 1990, Gokongwei built Robinsons Galleria. The mall sits at the corner of EDSA and Ortigas, at the site of the EDSA Revolution. Galleria was so successful that it led to the opening of malls, department stores, and supermarkets all over the Philippines. Today, there are 51 Robinsons shopping malls nationwide.
5. He was a champion for education.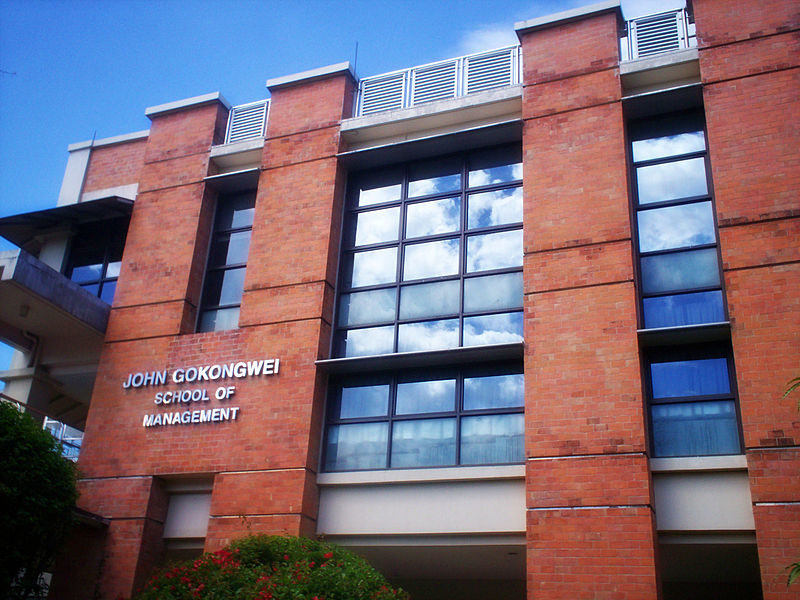 Gokongwei graduated at the top of his high school class at the University of San Carlos in Cebu City. However, because of his family's circumstances, he was not able to pursue a college education right away. It was only in 1961, when he already had six children and a burgeoning business, that he decided to go back to school and get an MBA from the De La Salle University. 10 years later, he also attended a 14-week management program at Harvard Business School.
For his 80th birthday, he donated half of his wealth to the Gokongwei Brothers Foundation (GBF), which is dedicated to providing STEM education and scholarships to underprivileged students. GBF now supports over 500 annually, and has also donated generously through Ateneo de Manila Unversity's John Gokongwei School of Management, De La Salle University's John Gokongwei School of Engineering, and the John Gokongwei Innovation Center at De La Salle University Laguna Campus.
"It is my belief that education is the only way to save this country," Gokongwei said during GBF's 25th anniversary celebration. "We need quality education to compete in this world."
Gokongwei also donated the Xavier School Gokongwei Junior High School Building, as well as the Immaculate Conception Academy Juanita ML Gokongwei Building. Earlier this year, URC also announced plans to open the Baker John Academy, a baking school that aims to inspire entrepreneurs.
4. He was a pioneer in the local petrochemical industry, strengthening local manufacturing.

Gokongwei believed that the local manufacturing industry should be self-reliant in order to become an industrial power. This was a huge driving force behind his founding of the JG Summit Petrochemical Corporation, the first and largest polyethylene (PE) and polypropylene (PP) resin manufacturer in the Philippines.
3. He was not afraid to take on market giants.
Throughout his life, Gokongwei was a fearless entrepreneur who remained unfazed by fierce competition. Though not as successful as Cebu Pacific, he also challenged PLDT with Digitel and Sun Cellular.
"That's my father, he's a classic entrepreneur, someone without fear. I don't know, he doesn't consider the largeness of the competitor as an obstacle but rather as an opportunity," his son Lance said in a 2013 interview with ABS-CBN.
2. He bolstered Filipinos' financial health.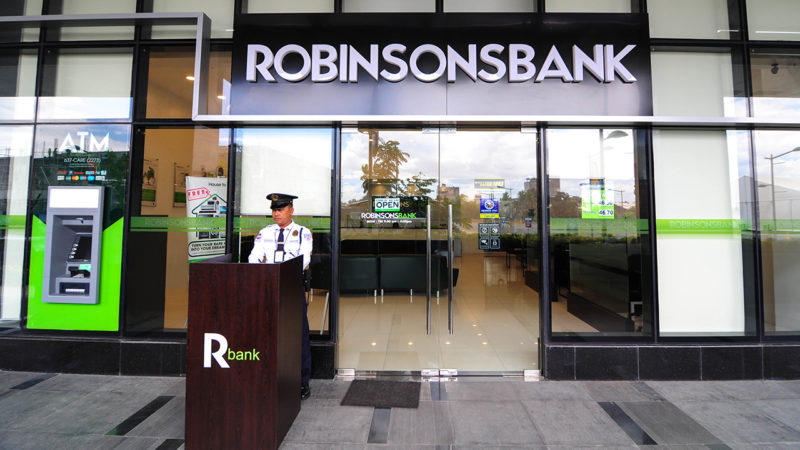 With the vision to help Filipinos manage their finances, grow their wealth, and have their own homes, Gokongwei expanded the Robinsons brand into real estate and finance, starting Robinsons Land Corporation in 1980 and Robinsons Bank Corporation in 1997.
1. He created jobs for thousands of Filipinos.
The Gokongwei Group currently employs around 75,000 all over the world, making it one of the biggest employers in the Philippines.
John Gokongwei Jr. has left a great legacy. How will you remember him?