For two whole months every year, basketball fans are treated to the most entertaining action and heart-wrenching drama the NBA has to offer. This is the NBA Playoffs—the time when sick leaves are used up, relationships are put on hold, friendships are put to the test, and casual fans become seasoned analysts. It's Christmas to those who get to watch the games every morning, but to those who have to rely on group chats for scoring updates, it's like being thrown in jail. Here are 8 ways to get out of NBA Playoff Jail.
Streaming (The Legal Way)

The NBA is a basketball Santa Claus who distributes presents all-year round. One of its best gifts, the NBA League Pass, comes handy during the crucial playoff period when games should not be missed. Aside from HD-quality video, the league-sanctioned streaming service also dishes out multi-game views, interactive stats, and play-by-play. Buy one game for P199.99 on NBA.com or purchase a whole month of playoff action for P699.99. If you're the type who likes to plan ahead, get the annual package for P2,299.99. Globe Telecom, an official NBA partner, also offers League Pass packages to its subscribers.
 Cable TV
This may not be the cheapest option, but paying for cable is definitely the most reliable, old school way to catch the games (unless, of course, your cable company doesn't carry channels that offer NBA games, in which case you should skip to the next item on the list and consider filing a complaint against your cable company for being anti-Christmas). Put your hard-earned money to good use—get a subscription to Cignal, Dream Cable or Cablelink and watch the playoff games live on NBA TV or BTV.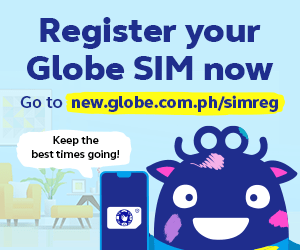 Facebook
Facebook is a great source of NBA basketball if you're fine with watching 20-second highlights in 10-minute intervals. For optimum experience, here's what you should do: let's say the Spurs and Rockets are playing, follow the official San Antonio Spurs account and the official Houston Rockets account (look for the blue check mark); open both pages on two windows, side-by-side on your desktop; go crazy on the refresh button; and watch Kawhi Leonard and James Harden exchange video highlights throughout the game. The downside is that you'd miss most of the action, but the bonus is that you'd only get the best parts. Also, you'd get to skip James Harden fishing expeditions.
Sports Bar
Your best bet when you can't catch the games at home or online is to go to a sports bar nearest you for an NBA viewing experience that will only cost you a meal. Family restaurants like TGIFriday's or bars like Bugsy's will almost always show the games live, just be ready to order a glass of iced tea, at least.
Online Box Scores
A stable internet connection is all you need when left with no choice but to follow the game via online box scores. A bunch of sports and news websites (NBA, ESPN, Yahoo, Fox Sports, NBA Philippines) cover the games, each with play-by-play accounts of every single possession. Sure, all you will see are boring numbers and a couple of graphs and charts, but at least you won't miss every Steph Curry 3-pointer and Kelly Olynyk brick. This option is best for those who are stuck in 11:30 am meetings while Kawhi Leonard is doing his best Kobe impression. Pro tip: refresh discreetly.
Twitter
NBA Twitter during an NBA playoff game can be the most entertaining two hours of your life—if you know where to look. Follow the official Twitter accounts of NBA teams for scores and the occasional snarky comment towards the opposing team; sports websites for the GIFs and highlights (@BleacherReport, @SBNationNBA, @SLAMonline); sports writers for the LOLs and insight (@ZachLowe_NBA, @steven_lebron, @netw3rk); and @bballbreakdown for the basketball breakdown.
YouTube
Full game highlights and top plays are all over YouTube, but there might be a slight delay in getting the latest videos. The good thing about this is that at one point you may be watching LeBron display his god-like athletic ability in 2017 over and over again, then end up going through his entire high school highlight reel from 2003, which, if you're an adult with responsibilities, isn't the ideal way to spend your precious time.
 Free TV
Don't forget about free television. There's nothing quite like the NBA experience on ABS-CBN and ABS-CBN Sports+Action, particularly when the men behind the mic are PBA legends Ronnie Magsanoc and Benjie Paras. It's like listening to two of your titos talk about basketball over beer bottles—only they're live on air, thousands are listening in, and they talk about other random stuff, too, like what Kobe Paras wants for his birthday from his Ninong Ronnie. God bless free TV.
Any other suggestions? Share them with us below!