Is there a resurgent interest in Pinoy action? A recent slew of movies that mash-up the action, noir, and thriller genres like Buy Bust, We Will Not Die Tonight, Maria, and even network-made action-drama TV series like Ang Probinsyano, seem to indicate a legit upswing in shoot outs, hand-to-hand combat, and that bad-ass dialogue before blowing each other to kingdom come.
We asked a few of our local action directors to weigh in on the subject and talk about their upcoming projects as well. Here's the first of our series featuring veteran director Pedring Lopez.
***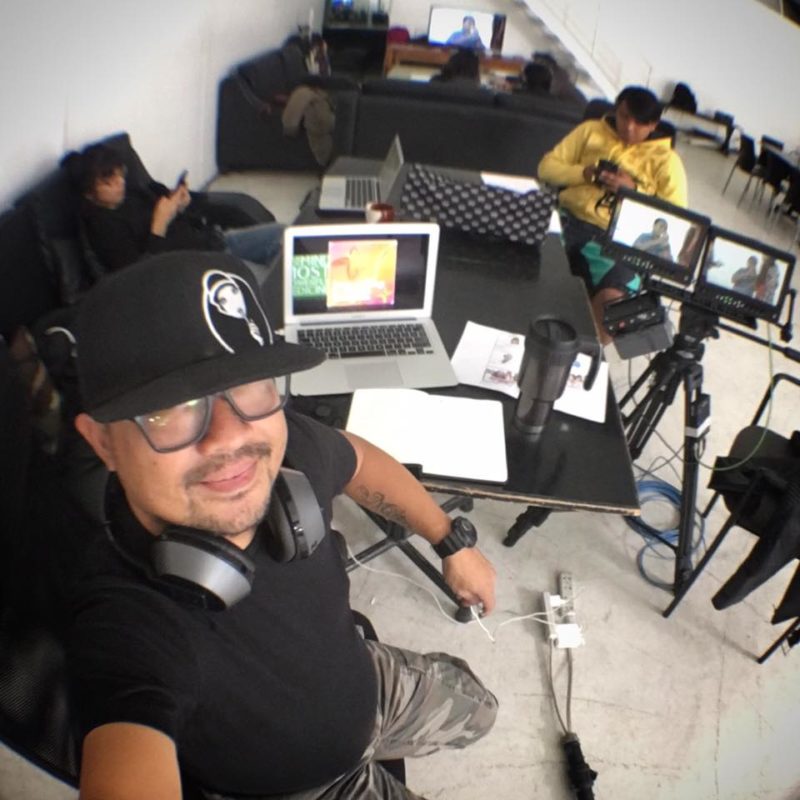 PEDRING LOPEZ started out in TV networks and advertising agencies before pursuing his dream to direct his own movies and put up his own entertainment studio.
He's since produced a filmography that's full of horror and action movies like 2015's Binhi, the Maria Ozawa-starrer Nilalang released the same year, 2017's Darkroom, and most recently the action thriller Maria starring Cristine Reyes as the titular character, a former drug cartel assassin seeking revenge for the murder of her family.
The stylish and bloody Maria got picked up by streaming giant Netflix earlier this year and it's done quite well, charting at number 4 for UK's Netflix viewers last May. Now that Maria 2 starts production rolling later this year, we talked to direk Pedring about the sequel and the state of Pinoy action movies.
Gambling on Cristine Reyes Paid Off Big Time
 8LIST: You've said in some interviews that, as a director you resonate with a gut feel about your actors, and you had that with Cristine Reyes for Maria. Did you feel that it was a gamble that has now paid off and that she's grown into the role enough that you can push the envelope in the sequel?  
PEDRING LOPEZ: The gamble paid off with Cristine. With [Maria] Part 2 coming soon which we are about to start principal photography end of this year. I think it's really important as a director, to really just go deep into knowing your actors, with Cristine it's her eyes that sold the character. She has this fierce stare but her eyes still embody a certain vulnerability, which was perfect for the role of Maria. I wanted her character to be a stone cold killer but who still has her human side. I guess in Part 2 people we see more of this.
The Indonesians Are Coming!
8LIST: What's up for Maria 2? Any new villains she might face and what kind of action can audiences expect?  
PEDRING LOPEZ: I'm really excited for Maria Part 2, because it's just going to be 100% more action than the first one, pushing the ultra-violence to a level that we haven't seen in a local film. Plus we're adding in new characters and new villains, and if you think KC Montero's character wasn't evil enough on the last one, wait till you see him in the new film.
I'm also bringing a heavy does of silat martial arts from Indonesian action stars  [Yayan Ruhian and Cecep Arif Rahman from John Wick 3]. Yep, I'm finally bringing in some of the actors from The Raid series and a few South East Asian martial artists in the mix. So it's really going to be something that will surely excite action fans.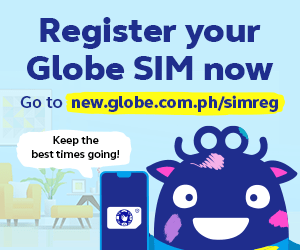 Streaming is the Way to Go
8LIST: Maria has been quite successful on Netflix, do you think streaming platforms are the way to go with Ph movies, since they stand a better chance of finding their audience internationally?  
PL: I really feel that streaming platforms, like Netflix, have opened the doors for filmmakers to find their voice and audience. We pushed what we can show in terms of where I want Maria to be, and luckily when we premiered in Netflix we had the best view count among Filipino films.
What's funny is we didn't hit it big in the Philippines but we were strong in South East Asia and the rest of the world, even making it to the number four spot in the non-English language films in the UK—which for me just hammers down the point that we can transcend borders, we just need to produce for a more international audience.
Even if it's a Filipino film it can still travel beyond our shores. I don't believe what others are saying that only arthouse travels outside it is this mentality that has pulled us back as an industry, with Maria we've proved it.
I Want Our Action Films Pushed to the Level of Indonesia's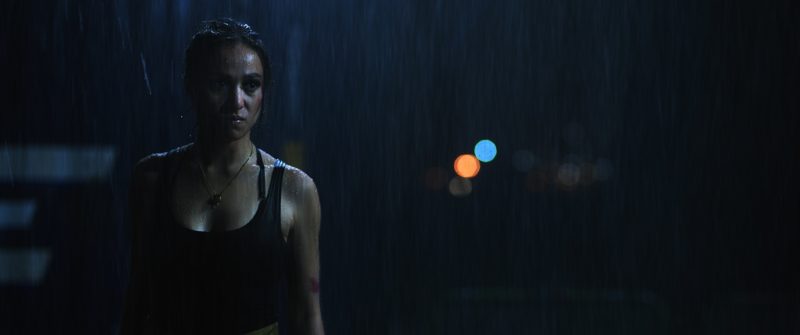 8LIST: Maria is one of those films that's being hailed as the stirrings of resurgence and possibly the beginnings of a New Golden Age for Pinoy action. What are your thoughts on where this "movement" might be going and is it even a legit resurgence?
PL: Given that we really didn't do well locally, it might be too early to tell. But I'm hopeful. With my genre, which is action films, I want to push it to where Indonesia is now. They have created such a movement that their "action starts" are now being hired [outside their country]. Hollywood came knocking and I think they have already put Indonesian action on the world map.
Unless the action community—and I'm calling out the stunt community here—professionalize, and be at par with our SEA neighbors, we will be left out. I know that there are a few people who are pushing to a more global direction in terms of what our stunt community offer, but I think it still needs a much needed boost to be able to sustain this movement if we even have one.
I Love Violent Asian Films
https://www.youtube.com/watch?v=hw4w2GhkBKA
8LIST: Your love for genre films is apparent in your filmography. What action movies do you love?
PL: All-time films that still up to now serve as inspirations are a lot of the 80s and 90s genre. I'm a [Steven] Seagal fan(well, maybe the first few films he made), Above the Law, Out for Justice, Hard to Kill and the Under Siege series. I am also a fan of anything HK action cinema, Chow Yun Fat's A Better Tomorrow franchise, John Woo's The Killer and Hard Boiled plus Ringo Lam's City on Fire and Full Alert. Right now I'm really heavily influenced by violent Asian films, namely Indonesian films The Raid series and Japanese hyper-violent films such as Takashi Miike's Ichi the Killer, 13 Assassins and his recent Blade of the Immortal.
Masterclass in Horror
8LIST: What about horror? What are your all-time faves that you've looked to for inspiration? 
PL: I am really inspired by Kubrick's The Shinning and his sci-fi classic which I think everyone's favorite, 2001, Space Odyssey but what really got me into horror was the Ridley Scott's Alien franchise as well as a lot of J-horror like Ryuhei Kitamura's Versus, which is zombies with guns meets Yakuza gangsters. Tetsuo: The Iron Man if you think a big power drill in place of a penis isn't horror enough I don't know what is. And ultimately the original 1998 The Ring—where Hideo Nakata gives a masterclass in horror.
To the New Pinoy Action Hero:  Put in the Hours!
View this post on Instagram
8LIST: Filipinos still look up to the Erap/FPJ/Lito Lapid/Rudy Fernandez movies as their template for the vintage action hero, but what do you envision for the class and caliber of the new breed of Filipino action hero?
PL: I think why Christine Reyes as Maria was such a success and why she have been able to cross outside over martial arts cinema is that she is truly a legit action star. No diva, no star mentality, just plain old hard work. She put in the training, the hours and did most of her stunts.
There's nothing wrong looking up to our old action stars, but we need to adapt, we need our action stars to look the part. It's not enough to have a tough guy image, you must be willing to train and put in the hours for them to be able to catch up with the likes of Iko Uwais, Tony Jaa, etc. I think the basic problem is we don't really have people like Cristine Reyes or Anne Curtis to put in that willingness to learn, train and put in 100% dedication into the action. Well, maybe not with male actors. I mean c'mon Solenn did an advertising spot, which she trained for weeks just to have that few minutes of a fight.
Please, enough of the pretty boy attitude, if our local actors want to go into action cinema, man! Put in the hours.
Valley of Chrome and Other Heavy Stuff
8LIST: There's a good dose of heavy music on Maria. How big of a role does music play in your creativity process?  
PL: Music plays a huge part of my process. When I envision a scene I listen to what music will be a perfect fit for it. I even have a Spotify playlist for my new inspiration for Maria Part 2.
Right now, on heavy rotation on my playlist are Orgy, [Filipino metal band] Valley of Chrome, Marilyn Manson and Massive Attack. But I've been really drawn to the music of In This Moment, Portishead and Thievery Corporation.
Sharing my top playlist below.
What are your thoughts on the movie 'Maria'? Tell us below!