8List's Gr8est: The 8 Best OPM Albums of the 2010s
Dec 29, 2019 &nbsp • &nbsp Kyzia Maramara
OPM is most definitely not dead, in fact, it couldn't have been more alive. We were fortunate to have witnessed the ever-evolving sound of Pinoy music created by a new wave of OPM bands and talented Pinoy artists but at the same time, the 2010s also kept its tight embrace on the classic OPM sound. No matter how it's presented, Pinoy music is still one of a kind and these are our favorite albums of the decade, in no particular order:
Silent Sanctuary: Monodramatic (2013)
Top song picks: "Sa'yo," "Meron Nang Iba," "Bumalik Ka Na Sa'kin"
Silent Sanctuary's songs was the soundtrack of every brokenhearted Pinoy teenager back in the early 2010s. Their sad and nostalgic tunes which interestingly included the violin and cello coupled with equally heartbreaking lyrics will always tempt you to pretend you're in a music video. Their 2013 album Monodramatic gave us songs like "Sayo," "Meron Nang Iba," and "Bumalik Ka Na Sa'kin." Before the likes of December Avenue serenaded and made the Filipino youth cry forlorn and loveless tears, Silent Sanctuary's songs have long been etched in their brains. "Ikaw Lamang"? "Kundiman"? Timeless!
UDD: Capacities (2012)
Top song picks: "Luna," "Indak," "Tadhana"
Since they formed in 2004, the quartet of UDD (formerly known as Up Dharma Down) has been making quality original Pinoy music and rocking stages both local and international. Who doesn't know of their ultimate hit song "Tadhana," the anthem of the sawi?  "Tadhana" was part of UDD's third album, Capacities released in 2012 and it's not the only soul crushing song in the lineup. From this masterpiece we have "Luna," a song about watching someone you love be happy with another person; "Indak," a slow ballad about agonizing over choosing someone your heart wants and someone whom you know to be the right choice; and "Parks" a painful meeting of two broken hearts. Armi Millare's skill in putting to words various emotions displayed throughout the album will leave you speechless – in both Tagalog and English.
Unique: Grandma (2018)
Top song picks: "Sino," "Ozone (Itulak Ang Pinto)," "Midnight Sky"
Anybody who thinks of Unique can't help but think of the whole him abandoning leaving IV of Spades fiasco, but letting bygones be bygones, Unique's debut album, Grandma, has succeeded to become one of the greatest of the decade, as far as we're concerned. What's more surprising is the fact that the brilliant 12-track record was made by an 18-year-old Unique Salonga. Various songs in the album will give the listner various emotions, like "Ozone (Itulak ang Pinto)" which talks about that heartbreaking 1996 Ozone Disco Club fire and "Sino" which is probably the catchiest song on the album and the first one you should let your friends listen to.  With this album, Unique sheds off the dancy tunes of his past to explore the world of psychedelic rock and grow in music that he can proudly call his. We're no doubt waiting for more from this young lad.
James Reid: Palm Dreams (2017)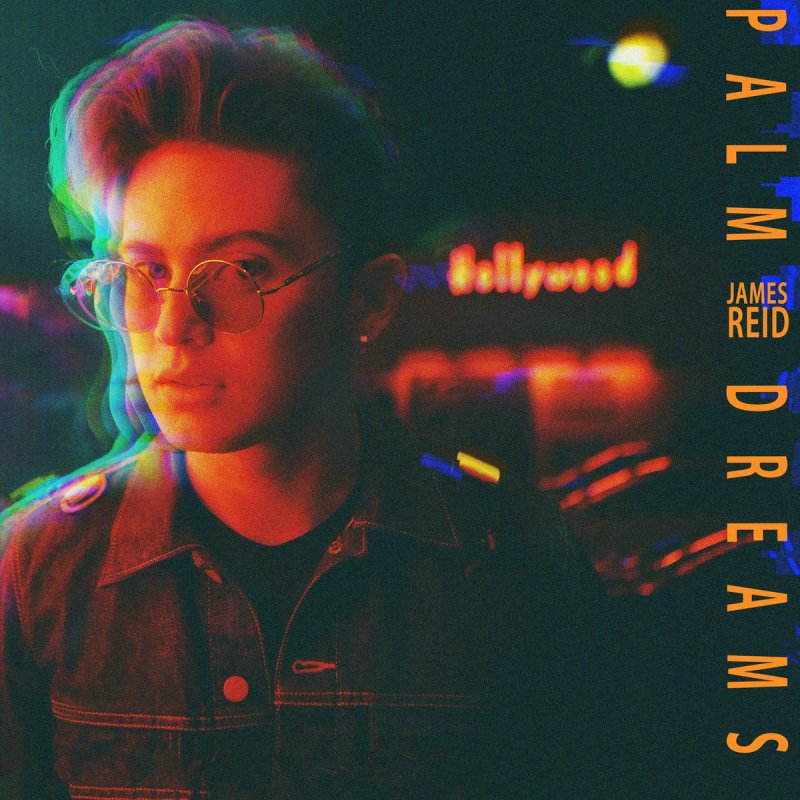 Top song picks: "Turning Up," "On Top," "Forever"
Showbiz artists usually climb the ladder of success using the same methods: become an actor, host a noon-time show and bust some moves, and finally be given a record deal to sing for an album no matter how tone deaf you are. James Reid was no exception and while his songs weren't that bad, ("Hanap-hanap") they were still cringey at best. James didn't let his haunting past get the better of him, however. He went on to prove that he does indeed have a knack and a talent for making music. He released Palm Dreams in 2017, an amazing R&B/electropop album that had collaborations with Nadine Lustre, Bret Jackson, and Kiana Valenciano, and Sam Concepcion. James proudly displayed his musical prowess and showed everyone two things: (1) OPM isn't all about the guitars, the rock songs, and the sappy ballads, and (2) mainstream showbiz artists like him are more than what they seem.
Munimuni: Kulayan Natin (2019)
Top song picks: "Tahanan," "Solomon," "Kalachuchi"
Munimuni is the only band whose sound falls under the category of 'makata pop' and that's because they invented it. Their first full-length album has been a much-awaited one since they stepped on the scene years ago. What made all the Munimuni fans fall in love with the five-piece is their ability to take all your emotions, tangled thoughts and feelings, and convert it into smooth-flowing Tagalog poetry and heart-tugging musical notes. Munimuni showcases the beauty of our language, playing around with the words and meanings and in a society where English songs are often preferred, it's a breath of fresh air.
Ben&Ben: Limasawa Street (2019)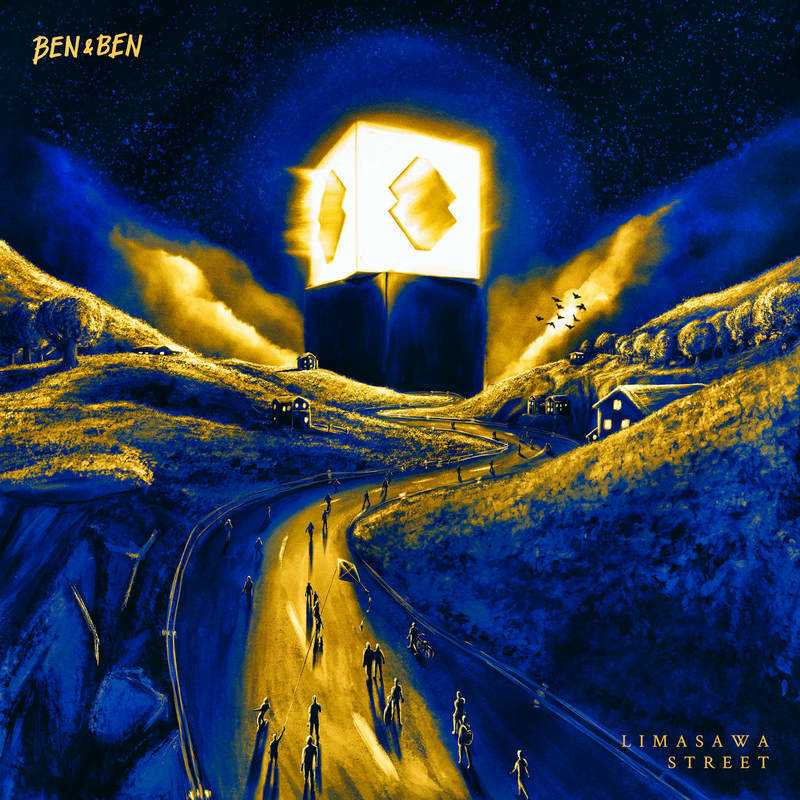 Top song picks: "Pagtingin," "Roots," "Araw araw"
Even before releasing their first studio album, Ben&Ben is already well on their way to the top. The nine-piece band had hit singles used as soundtracks to movies and their gigs are always full of young people clamoring to hear them live. Ben&Ben's debut album Limasawa Street was produced by Johnoy Danao himself, a 13-track beauty. Surprisingly, Ben&Ben did not include any of their singles that made them known to the world in this album, it's them starting on a new slate and that in itself is a huge feat. Listening to it for the first time might not stir so much emotion but as the listener goes back to the beginning, they might find it gets better over time.
Apartel: Full Flood (2018)
Top song picks: "Sisid," "Pateros"
Ely Buendia has come a long way since Eraserheads and is now part of a six-piece band, Apartel, signed under his own record label, Offshore Music. Apartel's second studio album, Full Flood, can only be described as an expansion, albeit a deeper one, of their first album, Inner Play. It's groovy, it's funky, and it's a throwback to the old era, the one before people discovered EDM. Full Flood is an ode to the songs of the past painted in a new light. A collection of songs and memories penned by Apartel's members themselves, it is indeed a record worth listening to.
Ang Bandang Shirley: Tama Na Ang Drama (2012)
Top song picks: "Nakauwi Na,"Iyong," "Tama Na Ang Drama"
Tama Na Ang Drama defined Ang Bandang Shirley's sound and cemented them in the hearts of young people as one of the best independent Pinoy bands out there. Tracks like "Di Na Babalik" and "Nakauwi Na" gave listeners tunes to dance to but the lyrics were anything but – it tells of love and loss and the never-dying theme of heartbreak. But Ang Bandang Shirley didn't contribute to the already long list of forgettable love songs, their tracks, although admittedly not all, were here to stay. Seven years later, they're still on everyone's playlist or at least a lot of people know their songs. It doesn't matter anyway, a good album is still a good album no matter how many people listen.
What are your picks for the top 8 album OPM releases of the decade? Share them with us below!