The super iconic DJ duo, The Chainsmokers, are coming back to the Philippines! This will be their third time in Manila, and they'll be performing at the SM Mall of Asia Arena on August 15, 2019. We're pretty sure that they love us at this point… after all, we Manila music fans are quite the audience! Speaking of love… it seems that the duo has a song for every single emotion you go through when you're crushing on someone. Don't believe us? See for yourself!
Inside Out (with Charlee)
Attraction
Oh, that feeling of needing to know literally everything about the person you're falling for. The good things, the bad things, the things that are clear on the surface, the deeper things — everything.
Something Just Like This (with Coldplay)
Excitement
Then realizing that's exactly what you want in your life. Something just like it!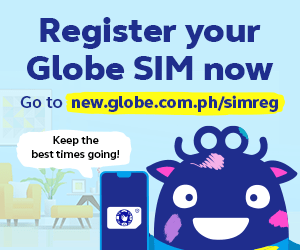 Call You Mine with (Bebe Rexha)
Infatuation
You have just a single conversation, feel immense attraction, and then your brain comes up with all these ideas about how it's perfect! You start to feel so magical and realize that for the rest of your life, you wanna feel that very way. Infatuation at its finest!
This Feeling (with Kelsea Ballerini)
In Love / Ecstatic
If you're lucky, from infatuation, you'll go a step higher and actually fall head-over-heels in love. Listening purely to you heart and completely ignoring anything and anyone that doesn't agree with this love, including your friends.
Who Do You Love? (with 5 Seconds of Summer)
Confusion
If you're not that lucky with this one, it'll go from infatuation to confusion rather than turning to actual love, and you'll be left questioning everything. Do they love you? Who do they love? What's going on?
All We Know (with Phoebe Ryan)
Heart Broken
And then it turns into heartbreak. Wanting to stay together, wanting to chase forever, but knowing that there really isn't really hope, there isn't any point — but because the feeling is all you know, you attempt to stick it out. You know, that very popular saying, "we'll see what happens."
Hope (with Winona Oak)
Hurt
When all is said and done, you're left with your own thoughts. That's when you realize, it may have just been hope, it may have just been infatuation.. Maybe you just enjoyed the attention, but that was absolutely not love.
Young
Hopeful
However, that's okay because truly, it's a never-ending cycle until you find "the one." We're young, we all make mistakes, and real growth comes from learning from these mistakes. We just gotta own that s***, as the song says. Apparently, there's lots we can learn from the Chainsmokers!
Click here to listen to the playlist on Spotify.
The Chainsmokers Live in Manila happens on August 15, 2019 at the SM Mall of Asia Arena! Get your tickets now through MMI Live!
What are your favorite Chainsmokers jams? Tell us about them below!