The news is everywhere: the National Telecommunications Commission issued a cease and desist order for broadcasting network giant ABS-CBN. The network went off the air last night, and they will stay off the air until who knows when.
A quick recap to refresh your memory
President Rodrigo Duterte has been out to get ABS-CBN since the network failed to broadcast his political advertisements during the 2016 campaign season. Following the President's election was his messy war on drugs campaign on which ABS-CBN journalists, like proper journalists do, dutifully ran coverages and investigations on. His allies in Congress and the administration's lawyer, Solicitor General Jose Calida have since been bullying trying to shut the network down and an opportunity came in the form of ABS-CBN's expiring franchise.
Now, select Congress members are iffy to renew the station's license. The bills for franchise renewal are currently pending at the House of Representatives.
What exactly does this chaos tell us Filipinos?
The government needs to choose its battles better
Akalain mo yun mas inatupag pa nila yung pagpapa-sara sa ABS-CBN kaysa sa mass testing. Mga bwakanangshit.

— macoy graikantopenyi (@macoydubs1) May 5, 2020
Probably not a good move to shut down a prime source of reliable information when our people need it most

— Sonny Angara (@sonnyangara) May 5, 2020
In case it has escaped the government's attention, we're in the middle of a health crisis and we need all hands on deck. This means that journalists (yes, journalists are frontliners in this battle too) are crucial to keeping the public informed on what's  happening out there. With fake news cropping up left and right, we can only turn to established media platforms to get trustworthy news. By taking away the country's biggest media network's platform, the government is effectively taking away their voice and giving points to all the fake news pundits out there.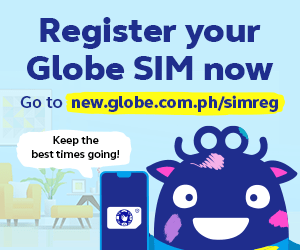 The cease and desist order was made two days after the world celebrated World Press Freedom
"This is how liberty dies…" with dead air. #DefendPressFreedom

— Theodore Te (@TedTe) May 5, 2020
Many believe that all this chaos and kerfuffle is caused by a personal vendetta against the network and who knows enough to say it isn't? This refusal to renew a license came from someone's orders, someone powerful enough to do just that. We may be a democratic country but if we aren't vigilant enough, our rights to speak out and our rights to information could be in danger of being snuffed out. It's truly tragic that a few days after the world celebrated press freedom, our country is being denied the exact same thing.
The government's eyes and efforts should be fixed elsewhere, POGO operators for example
The irony of this administration to shutdown ABS-CBN who has no tax issue as per BIR while allowing POGO to operate at this pandemic with a tax debt of atleast 50 billion pesos. Atleast 11,000 workers of the network will lose their job.

Napakasahol.#NoToABSCBNShutDown

— MarkusNoHero #BigasHindiBala (@MarkusNoHero) May 5, 2020
Over 11,000 families from ABS-CBN will lose their jobs if the shutdown extends for more than 3 months. This is on top of the thousands of Filipinos already rendered jobless due to the pandemic. Meanwhile, the government does not see the need to eliminate Philippine Offshore Gaming Operators (POGOs) in the country, and is even letting them operate during the community quarantine. Make it make sense.
When Senator Koko Pimentel tested positive for COVID-19 and proceeded to violate the ECQ rules, he came out of it without a scratch despite how everyone — from normal netizens to lawyers and health officials — cried for justice. This administration creates its rigid rules but at the same time bends the rules to their will when it would benefit their purpose.
Where is the government that's pro-Filipino? Where are the officials we elected to heed our voices and protect us?
The power moves everyone sees
Today, as the world faces its worst post-World War II crisis, the Philippines descends all the more into the depths of dictatorship.

With COVID-19, we were already experiencing war.

With ABS-CBN's shutdown, we are now a step closer (if not already there) to Martial Law.

— Paterno Esmaquel II (@paterno_II) May 5, 2020
If you're avoiding social media because the posts from recent months have become too "toxic" for you, we can't blame you. It is taxing to keep speaking out and having your concerns fall on deaf ears, or worse, be targeted by trolls. Filipinos are tired and afraid. On top of the coronavirus pandemic and thousands of Filipinos jobless and facing hunger, we're also burdened with threats of stricter security measures and the always-looming Martial Law. What we need is not a show on power-tripping. We need to know that we can trust this government, that these elected officials are protecting us against the pandemic and foreign powers trying to steal our resources.
This goes beyond ABS-CBN; this is a direct attack on press freedom
Media gets shut down ONLY under totalitarian, autocratic regimes.

And this persecution by the Regime vs ABS-CBN is yet another manifestation of the pervasive sense of entitlement & abuse of power w/in Duterte's emboldened, vengeful, oppressive inner circles.#NoToABSCBNShutdown

— Francis Baraan IV (@MrFrankBaraan) May 5, 2020
And what does ABS-CBN's plight imply for our future? When our leaders are strong enough to silence a major network, what happens if the media outlets that remain defy this administration's wishes or call out its flaws? What happens if the internet and social media, undoubtedly the most powerful tools we have right now in terms of information dissemination, get shut down too? No matter how many excuses the President's spokespersons can come up with (they always say we shouldn't take his statements literally, don't they?), the message is clear for everyone: no one is safe.
Holding onto hope
The newsroom. Seconds after ABS-CBN went off air.

Can't imagine being anywhere else but with family. pic.twitter.com/E8z9yJVxeK

— Jeff Canoy (@jeffcanoy) May 5, 2020
When ABS-CBN President and CEO Carlo Katigbak gave a final message before the network went off-air Tuesday night, he was visibly holding back tears but he promised that the network will still continue to deliver trustworthy news. News anchors Noli de Castro, Bernadette Sembrano, and Ted Failon delivered their last spiels with earnestness, and afterward, at the newsroom, staff clapped and cheered each other on. The network might have signed off but it was not the end of everything, it was simply a roadblock, a challenge to overcome. Apparently, 2020's full of 'em.
#IStandWithABSCBN
In solidarity with ABS-CBN, its employees, and the millions of Filipinos who depend on the broadcast network for information, DLSU lights up St. La Salle Hall in the colors of the company to appeal to NTC to grant provisional authority for the continued operation of the network. pic.twitter.com/XJEEkFqF2R

— DLSU (@DLSUManila) May 5, 2020
Outside that newsroom, thousands took to social media to express their sympathy and love for ABS-CBN and air their anger towards the powers that be. Even personalities from other networks expressed their support. It wasn't just news that was going to suffer, it was also the decades of entertainment ABS-CBN's celebrities provided the entire country with.
This barrage of opinions on social media is only the beginning, a small taste of what is to come once Filipinos reach the end of their patience. We're all for harmony between the government and its citizens but to a certain extent. This is still, after all, a democracy where government officials are elected to serve the people, not lord over them. Once Filipinos reach their boiling point, well, who knows what could happen?
*The views and opinions expressed in this article are solely those of the original author. These views and opinions do not necessarily represent those of the 8List.ph.
What are your opinions on ABS-CBN being shut down?