Last week, Education Secretary Leonor Briones announced that classes will resume on August 24, "whatever form it is." Given that we might not even be halfway through this health crisis, many were shocked that the Department of Education is still fighting to push through with classes, be it online or limited face-to-face classes.
Are online classes anti-poor?
no student should be left behind. this makes me angry. how this online classes is so anti-poor. if you search up pisoparasalaptop you'll see how many people are asking for donations just to buy a laptop. also the tuition? dude, ni hindi man lang nabawasan. nadagdagan pa.

— ًsob. (@napahikbi) July 18, 2020

Not everyone has access to stable internet connection or gadgets such as laptops and tablets to be comfortable enough with online classes. And this is true for the students here in the city — what about those in hard-to-reach areas where some even have to climb mountains to look for a signal just to submit requirements online?
Everyone has the right to an education. This pandemic may have completely thrown ALL the things off-balance, but we should never be driven to an "every man for himself" mindset. #LeaveNoStudentBehind
Online classes are a poor learning environment
Excuse Us is a short film written and directed by Al-Zir Georges Malaga which shows how online classes are not for everyone.
Here's the cold hard truth: most Filipinos don't have homes that are conducive to studying. Many of us don't have stable internet at home. Some of us don't have spaces big enough to turn into a study corner or a plain background presentable enough for a Google Meet class. Add that to the fact that once classes start, it will be difficult to separate home from school. Online classes will leave students behind — it's an inevitability.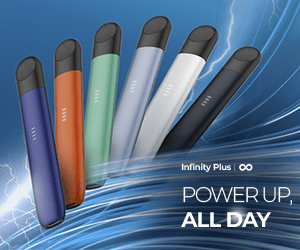 Some subjects are meant to be taught in person
1. Distraction in long duration classes.
2. The thought & expectation that students can do much more assignments at home than in actual classes scenario, and hence overburdening is fine.
3. Lack of effective communication in solving doubts.

— Prakhar Yadav (@prakh_r) July 16, 2020

You can't expect college-level classes like Architecture and Multimedia Arts to be easily taught through video calls. It's quite a challenge to attend a Site Surveying class for online Architecture students while they're stuck at home.
One of the biggest worries of shifting online is the quality of learning which will surely be reduced. How do we expect a teacher, one who has enough trouble handling normal physical classes, to teach a subject smoothly via video calls? High school and college students might cope, but those younger need to have in-person guidance. And their parents might not understand the subject or might be busy doing their own work.
The teachers have to adapt
Students might have a difficult time learning, but teachers also won't have it easy. Many of these teachers aren't necessarily tech-savvy and would need guidance themselves to navigate the world of Zoom and Google Meet. On top of having to look for online teaching methods and reworking their materials so they're appropriate for virtual classrooms, teachers also have the burden of making sure the students absorb these lessons. They still have to keep an eye out for those inattentive in class and still have to juggle multiple classes in one day.
What are our options?
NO TO ONLINE CLASSES!! IMAGINE KURYENTE MO NA, INTERNET MO NA, GADETS MO NA TAPOS ANG MAHAL PA DIN NG TUITION?????

— gervic (@gerviccespinar) July 15, 2020
There are downsides to both options of online classes and socially distanced physical classes. Online classes would mean that while paying for the full tuition fees, parents also have to equip their homes with the right tools and gadgets. How do we expect underprivileged families to provide for their children's education when many breadwinners have lost their livelihoods?
Social distanced learning would mean physical classes with a limited number of students. But with a lack of mass testing and hospitals declaring full capacity, many think that it's too risky for anyone's safety, let alone young students, to venture outside.
Then, there's the academic freeze.
Should we call for an "academic freeze" instead?
i wanna take a gap year but i don't wanna be delayed but how am i suppose to learn online considering i dont have stable internet and good attention span but i dont wanna be delayed bec at this age im supposed to have graduated already so anyway good afternoon 😩

— Andrea 🌸 (@dreybonita) July 15, 2020
A couple of years ago, the education system's hurdles were the introduction of the K-12, and we aren't even fully accustomed to it yet. And as with any other proposed solution to this conundrum, an academic freeze (the suspension of classes for all academic years for a period of time) has its pros and cons.
First, the pros: it would greatly help those who don't have the money or accessibility for online classes, it would help keep students safe at home, and it would give time for the government to figure out how to handle this pandemic. On the other hand, prolonged suspension of classes might discourage many to enroll once they open. It might also increase the risk of delinquency. And without students' tuition to keep the paychecks coming, an academic freeze could also jeopardize the job security of teachers and school workers, many of whom have already lost their jobs.
If the government does not act, the people will be forced to take matters into their own hands
Nag loan po papa ko para pambili ng laptop ko at bagong cellphone ng kapatid ko para sa online class. Ito nalang po ang natitirang paraan para makatulong sa kanya kaya humihingi rin po ako ng tulong sainyo kahit tag 5 pesos lang po malaki na pong tulong yan.

Gcash: 09551083672 pic.twitter.com/AxsIwj9qR2

— ann (@cherieeesm) July 16, 2020
sure ba talaga ang CHED at DepEd sa online/blended learning? kasi tignan nyo naman to. nakakagalit eh. pic.twitter.com/aFNRRHdaNK

— HANDS OFF ACTIVISTS (@chanakngqc) July 16, 2020
These types of posts are all over social media. Students have to resort to asking strangers to fund their gadgets for online learning because whether they like it or not, classes will resume. Obviously, no student wants to miss a year, no matter how difficult it is to enroll.
It's the government's job to make sure its constituents are provided for. An academic freeze isn't the most ideal solution — containing this pandemic is. Declaring a pause in the academic year might give our government the time it needs.
What should we do then?
There are no perfect solutions to this complicated problem. But no one can deny that the most pressing issue right now is containing this pandemic.  Until we see more mass testing efforts and government funds redirected to matters that are actually of importance, we'll have to make do with online classes, socially-distanced learning, or an academic freeze.
This pandemic has left no industry untouched; it's even deeply affecting the mental state of individuals. Al-Zir Georges Malaga knew what he was doing when he made Excuse Us. He left a message that we should all be thinking about:
"Education is not a privilege. If you're watching this, then you have access to the internet. It is our responsibility to speak up for those who are struggling to attend online classes during this pandemic."
Our New Battle Cry: How to Mentally Prepare for Our 'New Normal'
Our New Battle Cry: How to Mentally Prepare for Our 'New Normal'
8List Editor | Jun 26, 2020
Should online classes resume in August?