Today's animated Google Doodle features a dish that represents a taste of home and Filipino flavors: adobo! A dish made with marinated meat or vegetables braised into a stew, adobo is a staple on the table of every Filipino family. In celebration of this Filipino favorite, here are some quick facts to get to know adobo!
It's the first Filipino food feature in Google Doodle
There have been several notable Filipino icons and events that have been featured in previous Google Doodles. But this is the first time that we're seeing Filipino food on Google's home page. The animated Adobo Google Doodle stars the cooked dish with two kids savoring its aroma and its main ingredients, spoon, and fork making up the letters that spell "Google."

Google Doodle artist Anthony Irwin is a Filipino-American Google based in Brooklyn, New York, with an American father and a Filipina mother. "I ordered some southern-style chicken adobo from a local restaurant to stir up some memories while working on the art for this Doodle, and the first thing that hit me was the smell," Irwin shared about his process. "It was so bright and nostalgic, and instantly filled my apartment with that familiar feeling: this is exactly how things are supposed to be. So I tried to capture that simple childhood joy of leaning in and savoring the kind of food that makes home feel like home."
It's officially in the English dictionary
In December 2006, the word "adobo" was officially added to the Oxford English Dictionary (OED) and was included on the word list of the next OED quarterly update, released on this day in 2007.

An entry for "adobo" can also be found in the websites of Merriam Webster Dictionary and Collins Dictionary.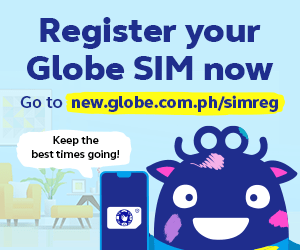 It's actually a way of cooking
In the Filipino context, "adobo" refers to both the cooked dish itself and the method of cooking. But oftentimes, the former is more commonly known among Filipinos than the latter.
It was hailed as one of the top 100 best dishes in 2021
The adobo is recognized all over the world. In 2021, it was included in TasteAtlas' list of the top 100 best dishes, coming in at 81st place. On TasteAtlas' page dedicated to adobo, the dish is ranked as the #53 best rated stew in the world and the #18 most popular stew in the world.

Meanwhile, New York Times' Margaux Laskey included "Chicken Adobo" in her list of "14 Classic Recipes You Should Know by Heart", particularly citing the recipe of Filipino restaurant Purple Yam in Brooklyn.
It has been served to a US president in the White House
In 2014, then-United States President Barack Obama thanked Filipina-American and White House executive chef Cristeta Comerford for her services. "Thanks to her, we in the White House enjoy the occasional lumpia and adobo," Obama said in a speech during a state dinner in Malacanang. On its official Instagram account, the White House also shared the adobo recipe by Chef Cristeta Comerford.
There's an actual festival dedicated to adobo
In Negros Occidental, Adobo Festival is held annually to celebrate the dish and to raise money for the Balay Negrense Museum. The festival was launched in 1998 and has been held every year since. Though they were forced to take a brief hiatus due to the pandemic, the Adobo Festival was back in full force just last November 2022, where guests can join the adobo competition, writing competition, art lessons, and more.
There are thousands of variation of adobo
In 2021, the Department of Trade and Industry (DTI) made an attempt to standardize the recipe for adobo. But Filipinos all over the world protested against it, and the attempt met its end before it could even properly begin. Filipinos rallied against making one standardized way, when there's just too many ways to cook adobo.
is there even a standard to begin with? although there are basics to it, there are tons of ways to cook adobo in every province. i'm not even sure if this is something the DTI should mess with.

— Dennis Roda (@dennisroda) July 10, 2021
In the book The Ultimate Filipino Adobo: Stories through the Ages by Claude Tayag with Michaela Fenix and Ige Ramos, dozens of adobo recipes have been collated from pre-hispanic times to the contemporary era and from classic variations to personalized recipes passed down from generation to generation.
But it only takes a handful of basic components to cook
While there are many different kinds of adobo, they all share the same basic elements: a souring agent (e.g. native vinegar), meat (e.g. chicken, pork, seafood, vegetable), garlic, and a variety of spices and aromatics. Other common ingredients include soy sauce, bay leaves, black pepper, coconut milk, and achuete. These ingredients vary depending on whatever is available in your region.
Still, all over the world, adob ocontinues to evolve. Filipinos in the diaspora have their own take on it, such as the case of Cristeta Comerford in the White House. At last year's Adobo Festival, contestants have come up with unique adobo recipes such as mushroom stuffed chicken wings, adobo sa butong ni Gong-gong, and Chodo-Boudain. In adobo, we see just how well Filipinos can make something uniquely our own to match the palates of the people who cook and eat adobo, giving the rest of the world a peek into the rich and diverse Filipino cuisine and culture.

Follow us on Facebook, Twitter, Instagram, Tiktok, and Youtube for the l8est entertaining, useful, and informative lists!