Let's accept it: the realities of adulthood aren't that pleasant. Whether you're a fresh grad, someone dealing with big changes in life, or simply wanting to feel grounded when adulting is too overwhelming, these podcasts might give you the much-needed comfort and advice from a friend:
Adulting with Joyce Pring
Ranking as the 2nd most popular podcast on Spotify Philippines in 2020, trust that Adulting with Joyce Pring will give you valuable lessons that would help make your 20s a better experience. In this podcast, Joyce Pring shares her musings about love, mental health, careers, friendships, and more that all young adults can relate to.
Get Real
Ever what a K-pop idol's life is like behind the scenes? Hosted by idols Ashley Choi (Lady's Code), Peniel (BTOB), and BM (Kard), Get Real is the space where they open up about the ups and downs of adulthood, work, and love from their perspective. It turns out that being an idol isn't just about busy schedules, glamorous costumes, and sold-out shows.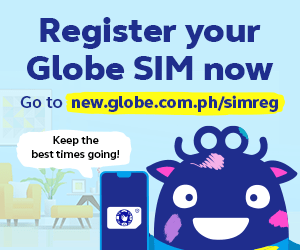 Wake Up with Jim and Saab
Here's one for adults entering the life of parenthood. Beginning as a way to make time for each other aside from their usual dates, musicians Jim and Saab's podcast is their avenue to share their learnings with other new parents. And it isn't just about parenthood as they also about things they love and hate, such as their thoughts on music, movies, and more.
8 Uplifting Podcasts to Fill the Void of Quarantine
8 Uplifting Podcasts to Fill the Void of Quarantine
Julianne Marañon | Nov 20, 2020
The Daily Stoic
Hosted by the best-selling author of the same title Ryan Holiday, The Daily Stoic is full of lessons about life that are inspired by the writings and thoughts of great Stoic philosophers. The podcast also includes interviews with different personalities in sports, politics, and more, giving you guidance on how to make your life better.
The Eve's Drop
Hosted by Delamar Arias, Gelli Victor, and Francesca Tobias, The Eve's Drop will give you solid advice on adulthood from the perspective of really cool moms. With topics ranging from mental health and living independently to unrequited love and relationships, this podcast would give you the conversation and advice you wish you had with your mom.
Adulthood Made Easy
Though the podcast wrapped up in 2017, you might still find yourself relating with host Sam Zabell's advice on dealing with adulthood: from living alone for the first time and switching jobs to handling your taxes. You might feel clueless about these transitions, but trust that this feeling is totally normal. It's like having a cool ate or best friend who'll support and guide you along the way.
Ask Say
Hosted by lifestyle and beauty content creator Say Tioco, Ask Say is a podcast where she shares random lessons that life has taught her so far: from independent living, sex, career, solo traveling, and more.
Switch, Pivot, or Quit
Switching jobs or careers is something that can't be avoided especially when you feel stuck or don't feel any growth anymore. If you're having a tough time deciding whether you'll switch, pivot, or quit, this podcast hosted by Ahyiana Angel gives a more intimate take on career transitions.
How to Spot a Toxic Workplace As Early As Your Job Interview
How to Spot a Toxic Workplace As Early As Your Job Interview
Cristina Morales | Jun 13, 2019
How's adulting so far? Share your thoughts below!