We all have different skin types that involve different kinds of care. However, those with sensitive skin know the struggle of having a lot to take on; irritation, redness, itchiness, dryness, breakouts, and so on. It can be frustrating to keep your skin healthy, which is why it's important to find the right products for you and stick to them. Moisturizers are crucial to keeping your skin healthy because it maintains your skin barrier and protects it from problems. Here are some affordable moisturizers for sensitive skin.
Please keep in mind that these products may or may not work for people with sensitive skin. It is still best to consult your dermatologist. Also, test the products on a small patch of skin first before applying them directly to your face. If any irritation occurs, immediately discontinue use.
Cetaphil Moisturising Lotion Body and Face

This moisturizer from Cetaphil is lightweight and gives long-lasting hydration for 24 hours. It contains six (6) moisturizers + vitamins E & B5 that leaves your skin feeling soft, smooth, nourished, and replenished. Cetaphil Moisturising Lotion is fragrance-free and paraben-free and is clinically proven to be gentle on sensitive skin. You can use it on your face and body.
Get it here for P390.
Celeteque Dermoscience Hydration Facial Moisturizer

This Celeteque Dermoscience Hydration Facial Moisturizer is water-based, fragrance-free, hypoallergenic, non-comedogenic, water-based, and oil-free facial. It has a unique hydrogel formulation providing optimal hydration to the skin without leaving a greasy residue. Glycerin, pro-vitamin B5, and Aloe Vera are among the ingredients in its triple moisturizing system, which act deep within the skin to deliver long-lasting relief from dryness. It contains dimethicone, which locks in moisture and leaving you with soft, smooth, and silky skin.
Get it here for P150 (50ml).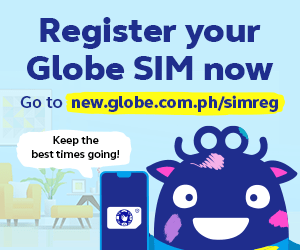 Human Nature Day and Night Moisturizer


If you want something that's lightly scented, then try these Human Nature Day and Night Moisturizers. Human Nature's Day Moisturizer has 15 essential vitamins and minerals, as well as a light floral aroma to brighten up your daily routine. It has long-lasting hydration, and for up to 8 hours, it keeps skin soft and supple. It is also perfect for make-up prep, giving lightweight and silky-smooth under your foundation. The Night Moisturizer replaces moisture and nutrients lost throughout the day. It has pure jojoba oil, plant collagen (a high-quality natural source of skin-renewing collagen that aids in cell renewal), and chamomile's scent that allows your skin to relax while you sleep. Both are 100% Natural and hypoallergenic.
Get the Human Nature Day Moisturizer here and Human Nature Night Moisturizer here, both for P175-P300.
Fresh Skinlab Calamine Anti Blemish Gel Moisturizer
This gel moisturizer from fresh Skinlab has madecassoside, which helps in the natural repair of skin, and calamine, which provides a soothing feeling on irritated skin. It also has hyaluronic acid to retain moisture and niacinamide, which reduces inflammation. It is paraben-free, alcohol-free, and fragrance-free.
Get it here for P299.
 Luxe Organix Aloe Vera and Snail Soothing Gel

Luxe Organix Aloe Vera and Snail Soothing Gel contains aloe vera and snail secretion filtrate to hydrate and treat damaged and irritated skin. It has hyaluronic acid, collagen, and arbutin to help with sun damage as well as hydrate, nourish, and stimulate collagen production.
Get it here for P227.
Simple Hydrating Light Moisturizer
This lightweight moisturizer contains pro-vitamin B5, vitamin E, glycerin, and Borage Seed Oil that will hydrate, relax, and nourish your skin. It's free of artificial perfume and colors, as well as harsh chemicals that can irritate your skin. It's also dermatologically approved and tested, non-comedogenic, and hypoallergenic.
Get it here for P299.
Nature Republic Soothing & Moisture Aloe Vera 92% Soothing Gel

Everyone knows this cult favorite soothing gel from the Nature Republic. It consists of 92% Aloe Vera gel, which hydrates your skin and absorbs quickly to provide moisture while relieving symptoms. It also has antibacterial and antiallergenic features that protect the skin.
Get it here for P245.
Face Republic Cica Gel Moisturizer

Face Republic Cica Gel Moisturizer has Centella Asiatica, which has antibacterial and anti-inflammatory qualities that moisturize, nourish, calms, and relieve your skin while reducing and hydrate damaged and irritated skin.
Get it here for P360.
What's your go-to moisturizer? Let us know in the comments!