Looking for a new show to watch but feeling distracted? Animes are a great choice for people struggling with a short attention span. An episode is usually just about 20 to 30 minutes, so you can take breaks in between and let your mind get distracted before diving back into the show. Streaming platform iQiyi is delivering these new anime titles this month just for you to watch. Check out what anime to watch on iQiyi next:
Tokyo Revengers
Hailed as one of the most anticipated anime in 2021, Tokyo Revengers features a tight-knit plot about time travel and crime-solving, combined with a vivid depiction of the Tokyo Bosozoku culture and exciting street fight scenes. Watch here.
The Detective is Already Dead
Adapted from the award-winning Japanese light novel of the same name written by Nigojuu, The Detective is Already Dead tells the story of Kimizuka Kimihiko, a normal guy who is followed by trouble wherever he goes. On an airplane, he becomes entangled in an emergency, when a beautiful girl named Siesta, also a self-proclaimed detective, deems him her assistant. That's the start of their epic adventure — until Siesta's untimely death three years later. Then, Kimizuka meets a girl with an uncanny resemblance with Siesta, when she should already be dead.
Watch here.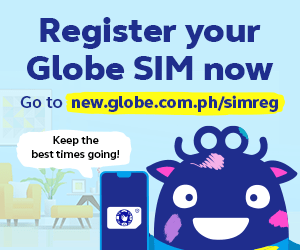 How a Realist Hero Rebuilt the Kingdom
Kazuya Souma has been living a quiet life — until he gets transported into another world. The people there expected him to be a hero, but his idea of heroism is different. Instead of war or adventure, he wants to change the world with administrative reform! Watch here.
My Next Life as a Villainess: All Routes Lead to Doom!
A romantic comedy based on the light novel of the same name, this anime follows the story of Catarina Claes, who suddenly regains memories of her old life as an otaku, realizing she has been reborn into the world of an otome game not as the protagonist, but as the villainess! She discovered that no matter what route the player took, her character is doomed to either be exiled or killed. So she takes matters into her own hands. Watch here.
The Case Study of Vanitas
In the past, the vampire Vanitas was hated by his own kind for being born under a blue moon, as opposed to the usual crimson. So he created the "Book of Vanitas," a cursed grimoire meant to someday exact his vengeance on all vampires. In the present, young Noe meets the enigmatic Vanitas, a human doctor who specializes in vampires — and who inherited the book of legend from his namesake. Watch here.
The Duke of Death and His Maid
A young duke nicknamed Bocchan has been cursed since he was a child. Everything he touches dies. So people have shunned and forgotten him. Except for two people: his butler and his maid. The maid Alice loves to tease him. As their relationship grows, the duke becomes determined to find the cure to his curse and end it once and for all. Watch here.
Sonny Boy
It was supposed to be a normal summer. That is, until the school is brought to another dimension. The 36 students remaining in the school awaken to their supernatural powers, which they must use to survive in this new world. Watch here.
RE-MAIN
A sport-themed anime created by MAPPA, behind Jujutsu Kaisen and Attack on Titan's final season, RE-MAIN follows the story of Minato Kiyoumizu, who has already quit water polo after an incident in the past. When he enters high school, his friends convince him to try the sport again and join the water polo team. But he can't summon his memories of his skill, or even the rules of the sport. Thus begins the adventures of Minato trying to find his place in water polo once more. Watch here.
Follow us on Facebook, Twitter, Instagram, and Youtube for the l8est entertaining, useful, and informative lists.