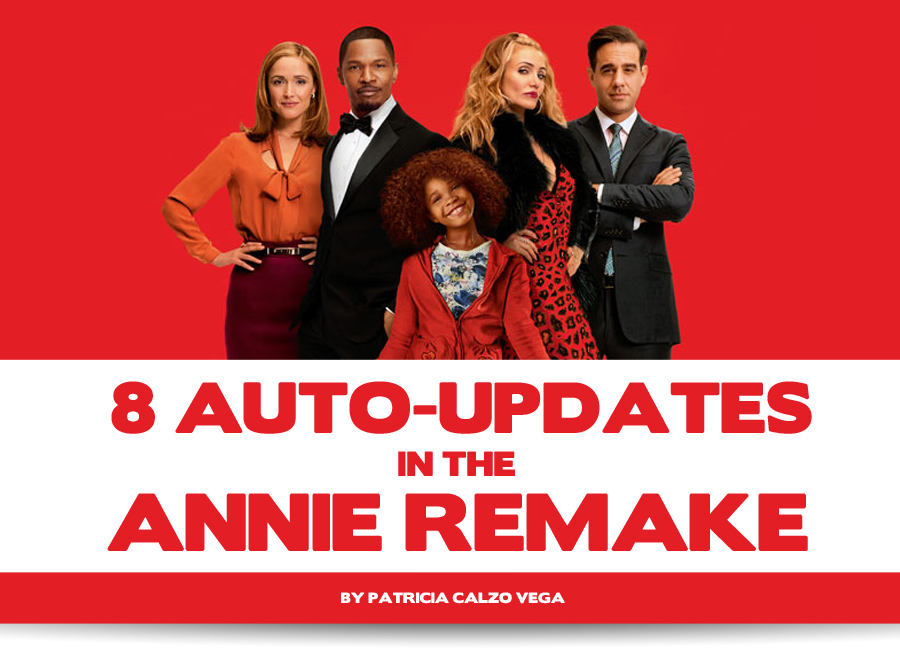 [dropcap letter="T"]he devil is in the details. As cliché as this sounds, this holds especially true when adapting beloved classics for a new generation of viewers. Minutiae that cult fans may hold sacred and plot points made obsolete by the changing times have to give way to references and situations that the audience can relate to. At its best, the alterations underscore the universal themes and timeless appeal of the original; at its worst, the new details are irrelevant and do little to elevate the newbie.

Case in point: the latest iteration of "Annie," starring Jamie Foxx, Cameron Diaz, and acting wunderkind Quvenzhané Wallis, who does an amazing job as the titular character. Producers Will and Jada Smith had the right idea when they enlisted Will Gluck to direct and co-write the film—he is, after all, the brains behind the success of "Easy A," the teen movie loosely based on Nathaniel Hawthorne's The Scarlet Letter. Another heavyweight name in the credits, Shawn "Jay-Z" Carter, demonstrates the producers' intent to bet their bottom dollar that young viewers will be singing "Tomorrow" along with Annie.

Here are 8 ways that Annie was updated—for better or worse, your mileage may vary—for a millennial audience: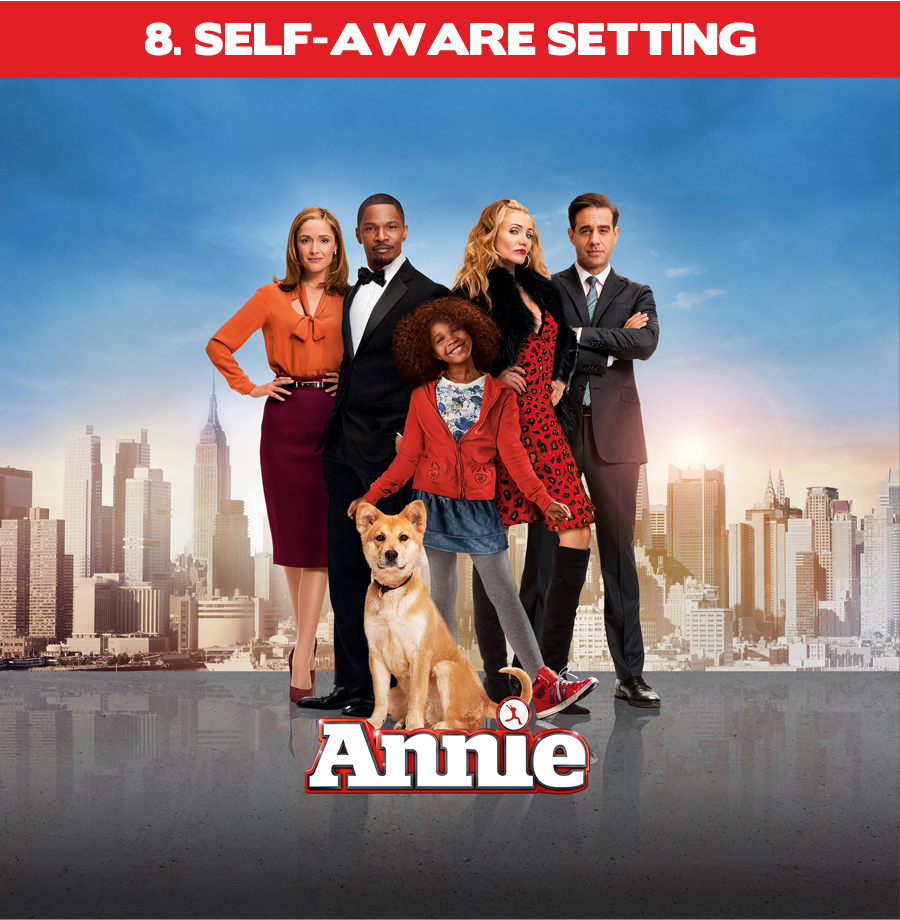 The story of Annie comes in several previous iterations—a comic strip in the 1920s, musical in the 1970s, a movie in the 1980s, and a TV special in the 1990s—but the setting remains the same: Depression-era America. For the first time since its decades-long comics run, "Annie" is set in a contemporaneous period. The movie addresses this early on, with a tongue-in-cheek opening sequence featuring Annie's class report-cum-performance piece on President Franklin D. Roosevelt and his New Deal reform agenda. It's a Cliffs Notes history lesson for the kids in the audience, and a not-so-subtle commentary on how economic inequality remains a reality for 21st century Americans.

Setting Annie in the 21st  century means that Annie is no longer an orphan, but one of the many wards of state (parents whereabouts unknown) peopling the USA's foster care system. It's a seemingly superficial change: simply replace "orphanage" with "foster home", the musical numbers remain the same. For an American audience though, this becomes an entry-point for parents and children (adoptive or otherwise), as well as teachers and students to talk about foster care and adoption; websites such as adoption.com and adoptioninstitute.org have even reviewed the movie with these criteria in mind.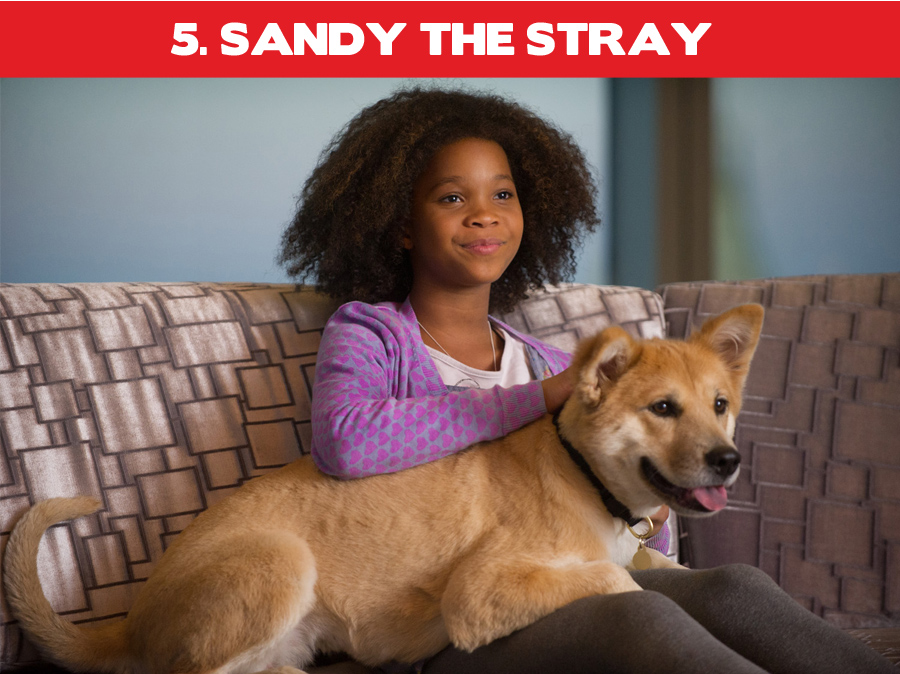 Annie's beloved dog Sandy also undergoes a transformation in this remake: from the traditional terrier mix casting of the musical to this movie's Golden Retriever and Chow mix, an 8-year old named Marti. Its name also gets a backstory—it's a shout out to Hurricane Sandy.
But some things remain the same, though: animal trainer Bill Berloni, who was responsible for casting and training the original musical's Sandy, was also in charge of the new dog.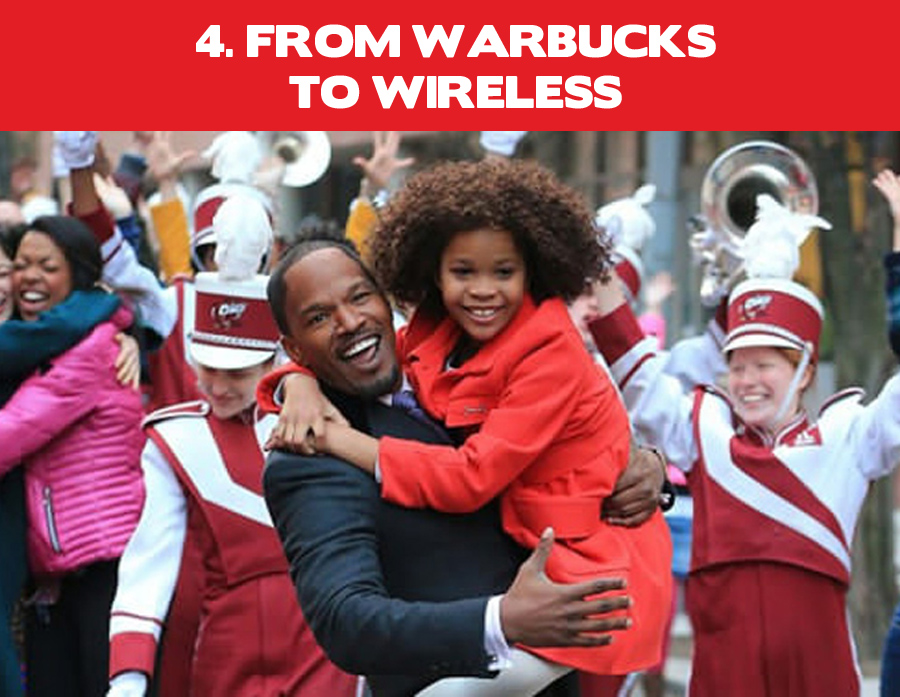 In previous iterations, Annie's temporary foster father Oliver "Daddy" Warbucks is identified by his shiny bald head and his war profiteering fortune. These days, he's a slick telco billionaire named Will Stacks, with aspirations of becoming the next mayor of New York City; he fosters Annie as a ploy to improve his public image and ratings.
Daddy Will Stacks's new profession enables the movie to employ smart technology and social media as convenient plot devices (no spoilers). It also merits a new ballad, "The City's Yours" and a sequence showcasing New York City's impressive skyline.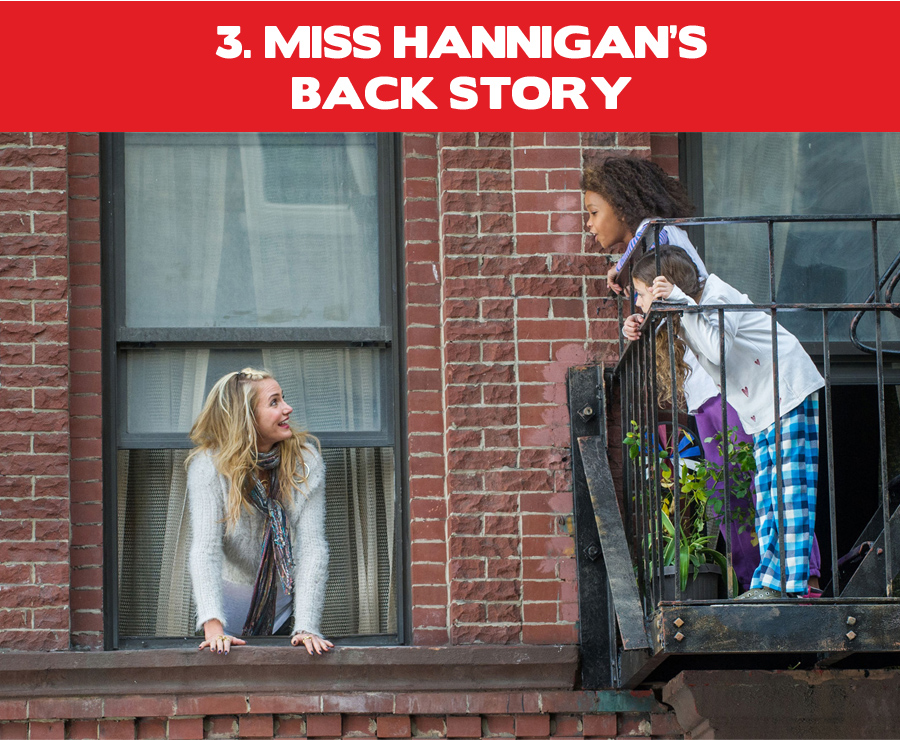 Cameron Diaz's Miss Hannigan is less of a dipsomaniac and more of a boozy, washed out wannabe singer, whose claim to fame is being fired from famous bands just before they hit it big. It's a hilarious joke especially since Diaz can't sing to save her life.
"Easy Street" remains a villainous duet, but Miss Hannigan has a new singing partner, one who is revealed to be the new big bad. Fans of Rooster (if there are any) might be disappointed, but the character seems a necessary change, given the political subplot of the movie.


As a demonstration of Stacks' largesse, he takes Annie and the other girls from Miss Hannigan's foster home to the premiere and after-party of a paranormal teen romance movie entitled Moonquake Lake. It's totally unnecessary, but it gives the movie a few extra minutes of funny and a ridiculously catchy song.


Pro-tip: there's a lot of auto-tuning involved, so your mileage may vary. Seeing as Jamie Foxx is the only member of the cast who can sing, the auto-tuning might have been necessary. But the musical numbers aren't a total loss: Wallis's singing is heartfelt, and the "Tomorrow" sequence visually articulates her dream of reuniting with her parents.
Ambient sounds are integrated very well in the opening sequence and in "It's a Hard Knock Life" and Sia's rendition of "You're Never Fully Dressed Without A Smile" is a fun, synth-pop tune that moder-day Annies will enjoy dancing to.
Annie is distributed by Columbia Pictures and opens in theaters nationwide on January 21.