Earlier today, tech enthusiasts flocked to Cupertino for Apple's annual release event. The tech giant announced a slew of new products and features, but what really caught our eye is a new feature called the Dynamic Island. Here's what we know about it:
Dynamic Island
Dynamic island is the hottest piece of UI I've seen in a long time pic.twitter.com/CuezwtTUuX

— Charles Patterson (@CharlesPattson) September 7, 2022

Initial reviews peg this feature as the best offering Apple has in this line of iPhones. It's a feature found only in the iPhone 14 Pro, which has removed the black notch at the top for the sensor and front-facing camera. What replaces that notch is the Dynamic Island, which is essentially a pill-shaped cutout in the middle of the top of your screen. Admittedly, this isn't new as other smartphone brands have already applied this to their units.
But what makes this pill-shaped feature unique is the fact that it comes with perfectly fitting animations that surround that black cutout at the top of your screen. Instead of looking like a nuisance on an otherwise smooth screen, the black cutout is incorporated into your screen through unique animations that interact with your activities, such as when you get phone call notifications or when you play music in the background. And even when you've got two background activities going on, like screen-recording and playing music, the Dynamic Island can split it into two. It takes that little black notch to the next level, and we've definitely got to see it for ourselves.
Fun fact: Apparently, the audience laughed when Apple announced the name of this new feature. But tech reviews believe most regular Apple users would love it. If you've ever been irritated about that black bar at the top of your iPhone, you should see just how they integrated that into a fun, quirky feature in the new iPhone 14 Pro.
Here's to hoping we get it in future iPhone units as well!
iPhone 14 / iPhone 14 Pro
Most initial reviews found that the latest iPhone line is similar to the previous one. The iPhone 14 simply received a lot more refinement compared to the older iPhone 13 line. Its biggest update is perhaps the Emergency SOS via Satellite feature that allows your phone to connect to a satellite to send emergency messages and calls even when you're out of coverage. Still, you can probably look at the iPhone 14 as simply a slightly improved version of the 13.
same same but different #AppleEvent #iPhone14 pic.twitter.com/e3eTYkP29l

— Linus Tech Tips (@LinusTech) September 7, 2022
Where you can really find the latest innovation is in the iPhone 14 Pro. Its outdoor brightness can hit up to 2,000 nits, which is also the current highest brightness of a smartphone in the industry. The Pro also allows you to leave your display screen always on no matter if you're using it or not, so you can keep an eye on the time, the battery level, or any notification coming in.
iPhone 14 Pro Max
新色パープル pic.twitter.com/YnKJ3Ykwjl

— ゆきっち。「ゆきテック。」 (@yukicchi_watch) September 5, 2022

Apart from the Dynamic Island, the iPhone 14 Pro has these primary upgrades:
a bigger, better camera setup, including a 48-megapixel main camera, which means it can give you better detail and improved low light sensitivity
an all-powerful processor in the form of the new A16 Bionic Chip, which is said to be 40% better than competitors' processors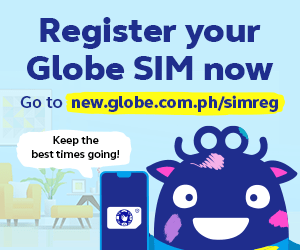 Hello, new color
JUST IN: Apple has unveiled the iPhone 14 & iPhone 14 plus, which comes in 5 different colors‼️📲 pic.twitter.com/eU81xZEDEF

— Controller 🕹 (@ControllerByRap) September 7, 2022

When you choose between the iPhone 14 or the Pro version, you should also take into account the color choices each line has. The iPhone 14 offers five colors: midnight (black), starlight (silver), the Product Red, a lilac, and a new light blue color.
Here's the new iPhone 14 Pro Max in purple! #AppleEvent pic.twitter.com/p7oiqm3qyp

— iJustine (@ijustine) September 7, 2022

Meanwhile, aside from the standard space black, silver, and gold colors, the iPhone 14 Pro also comes in a new deep purple finish for an elegant pop of color.
Goodbye, mini
iPhone 14 Pro | 14 Pro Max Display sizes

2000 nit peak brightness #AppleEvent pic.twitter.com/UlerlDui4b

— Anthony (@TheGalox_) September 7, 2022

One thing that's gone in this year's line is the more affordable mini models. This year, there's only the standard-sized iPhone 14 and the iPhone 14 Pro at 6.1 inches, and the bigger iPhone 14 Plus and iPhone 14 Pro Max at 6.7 inches.
And goodbye, SIM card
The iPhone 14 will not feature a physical SIM card tray in the US. All models will be eSIM only. What do you guys think of this? #AppleEvent pic.twitter.com/N4n14d2Ml6

— Apple Hub (@theapplehub) September 8, 2022

The US models of the new iPhone series have lost their SIM card trays, so you can only use an electronic SIM card with it. While your phone and data are more secure this way, it could be difficult to transfer your data to a new phone when you don't have a physical SIM card, especially if you decide to use a non-Apple phone. Outside the US, though, it seems the iPhone's SIM card tray is here to stay (for now, at least).
How much are these new iPhones?
As expected, this new iPhone line also comes with an expensive price tag, though it should be noted that this is the same price range as last year's iPhone 13 release.
iPhone 14 — starts at PHP 56,990 up to PHP 75,990
iPhone 14 Plus — starts at PHP 63,990 up to PHP 82,990
iPhone 14 Pro — starts at PHP 70,990 up to PHP 102,990
iPhone 14 Pro Max — starts at PHP 77,990 up to PHP 109,990
The iPhone 14 series will be available to order starting Friday, September 9.
In addition to the flagship product, the tech giant also announced a new product line for the Apple Watch and a new AirPods Pro.
Apple Watch 8
Apple Watch Ultra

-Aerospace Titanium
-Cellular Built-In
-36 Hours Battery
-60 Hours Extended
-L1 + L5 GPS
-Action Button
-Second Speaker
-WR100 Water Resistant
-Oceanic+ for Diving
-2000nits Brightness

From $799 coming Sept 23#AppleEvent pic.twitter.com/t5wrpRO3eg

— Safwan AhmedMia (@SuperSaf) September 7, 2022

The Apple Watch Series 8 features a new temperature sensor that can monitor health data more accurately. It can be made of either aluminum or stainless steel and comes in four colors: black, gold, aluminum, and red with a starting price of USD 399. A more affordable version is found in the Apple Watch SE (2022) with a starting price of USD 249. For those who lead a rugged, physical lifestyle, the Apple Watch Ultra is the perfect smartwatch, which promises a bigger size, a longer battery life, and an even more accurate GPS tracker at a starting price of USD 799.
AirPods Pro 2
Here's the new AirPods Pro 2! Speaker in the bottom for find my assistance and a lanyard loop! pic.twitter.com/i89ZKEszi9

— iJustine (@ijustine) September 8, 2022

The AirPods Pro 2 is said to be wireless, noise-canceling earbuds with longer battery life of up to 6 hours of playback and an improved sound quality thanks to its new Apple H2 chip.
Follow us on Facebook, Twitter, Instagram, Tiktok, and Youtube for the l8est entertaining, useful, and informative lists!