Are you looking for something to munch on or just craving for something refreshing in the summer heat? We're halfway through April, but there are still so many great deals you can grab this month to satisfy that craving!
The Coffee Bean and Tea Leaf
Say bye to Monday blues this April with The Coffee Bean and Tea Leaf's drink promo! Each week they will be featuring regular-sized drinks that you can get for only PHP 100. The promo runs during the whole month of April and up to May 16. Here's the list of drinks you can look forward to in the coming weeks:
April 18 — Mocha Ice Blended
April 25 — Double Chocolate Ice Blended, Double Chocolate Chip Ice Blended
May 2 — Sunrise Ice Blended, Mango Ice Blended
May 9 — Iced Mocha Latte, Iced Vanilla Latte, Iced Americano
May 16 — Matcha Ice Blended
These are the perfect drinks to cool you down this summer!
Jamba Juice

Need a refreshing drink? Maybe something a little more fruity? Head on to Jamba Juice for their Fruit Refreshers. Choose from the following flavors:
Island Strawberry
Tropical Mango
Piña Colada
Lemonada Aloha
You can enjoy a 16-ounce cup of these Fruit Refreshers for only PHP125 at any Jamba Juice branch except Nuvali until April 30, 2022!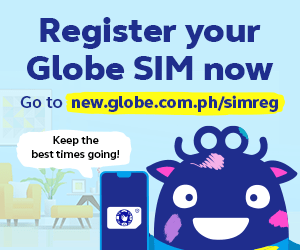 J.CO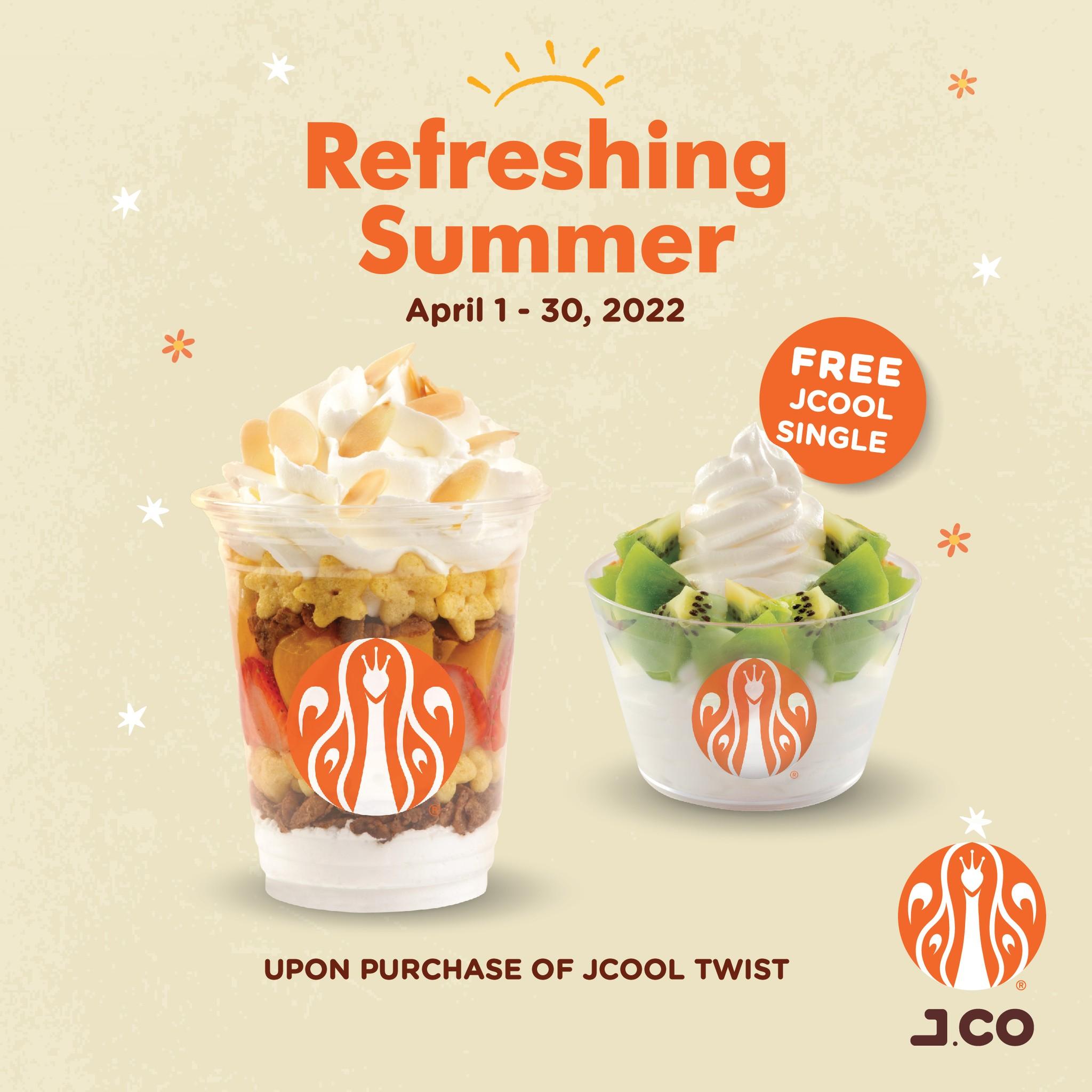 Another fruity option for a refreshing summer is J.CO's J.COOL Twist. You can get a *FREE* J.COOL Single for every purchase of J.COOL Twist — this saves you PHP 95! Enjoy this promo for the whole month of April in all J.CO branches through dine-in, take-out, or delivery orders made through J.CO Facebook Messenger.
Macao Imperial Tea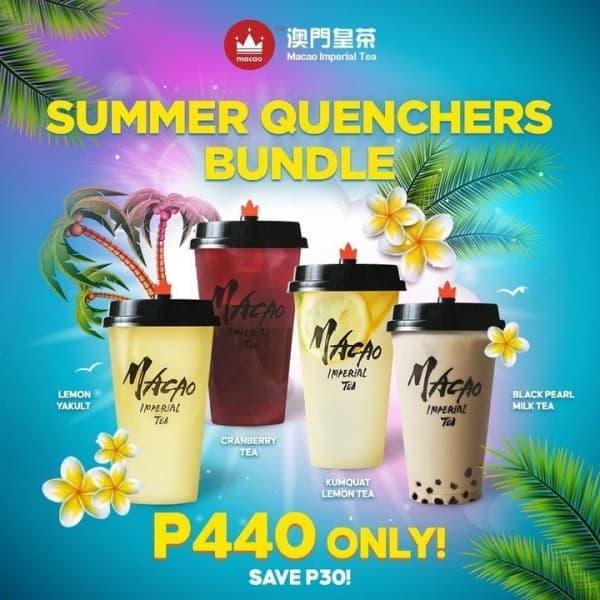 Love milk tea? Macao Imperial Tea has got you and your cravings covered! You can even enjoy it with your family and friends with their Summer Quenchers bundle. It comes with Lemon Yakult, Cranberry Tea, Kumquat Lemon Tea, and Black Pearl Milk Tea for only PHP 440.
Auntie Anne's
View this post on Instagram
Need a snack? Why not have some Pretzel Stix from Auntie Anne's? Their Stix Overload promo lets you combine any 3 Stix variants and get the lowest priced item free. Just drop by any Auntie Anne's branch from Mondays to Thursdays until April 21, 2022.
Max's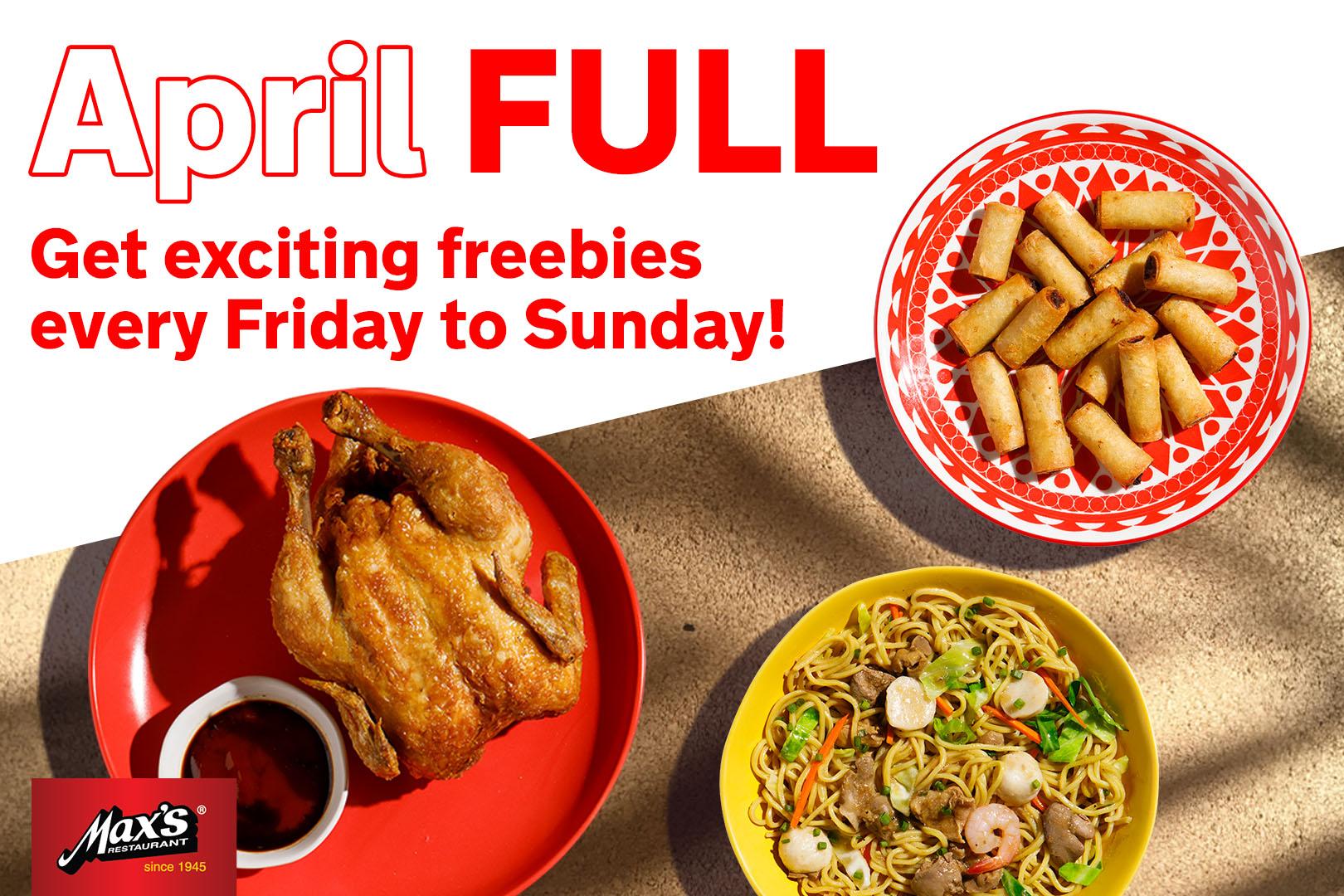 On Fridays to Sundays of April, Max's is offering freebies whenever you meet their minimum spend requirement! Depending on whether you order through dine-in, take-out, or delivery, you can get the following Max's products for free:
3 free Samalamig with a minimum spend of P1,200 — for dine-in purchases
free 1L Sago't Gulaman with a minimum spend of P800 — for take-out purchases
free Sizzling Tofu with a minimum spend of P1,000 — for delivery purchases
For delivery orders, you need to place your order through delivery.maxschicken.com, their landline numbers, or Viber hotlines.
Boozy.ph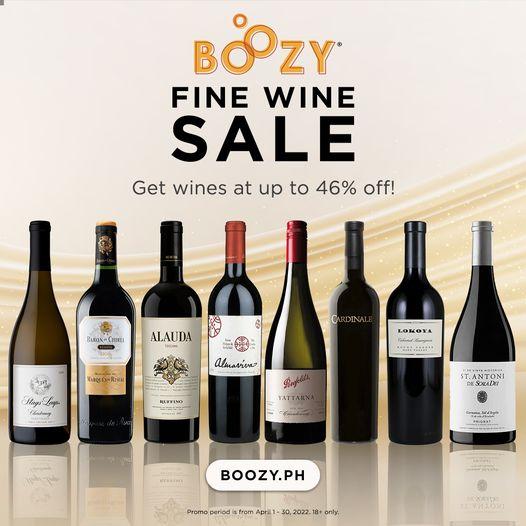 Scheduling an inuman night? Or just craving some wine while reading a good book? You can stock up on your choice of wine with up to 46% discount through Boozy.ph's Fine Wine Sale! The promo runs until April 30, but products may be out of stock early. So check out the available bottles through bit.ly/BoozyFineWine now.
Pancake House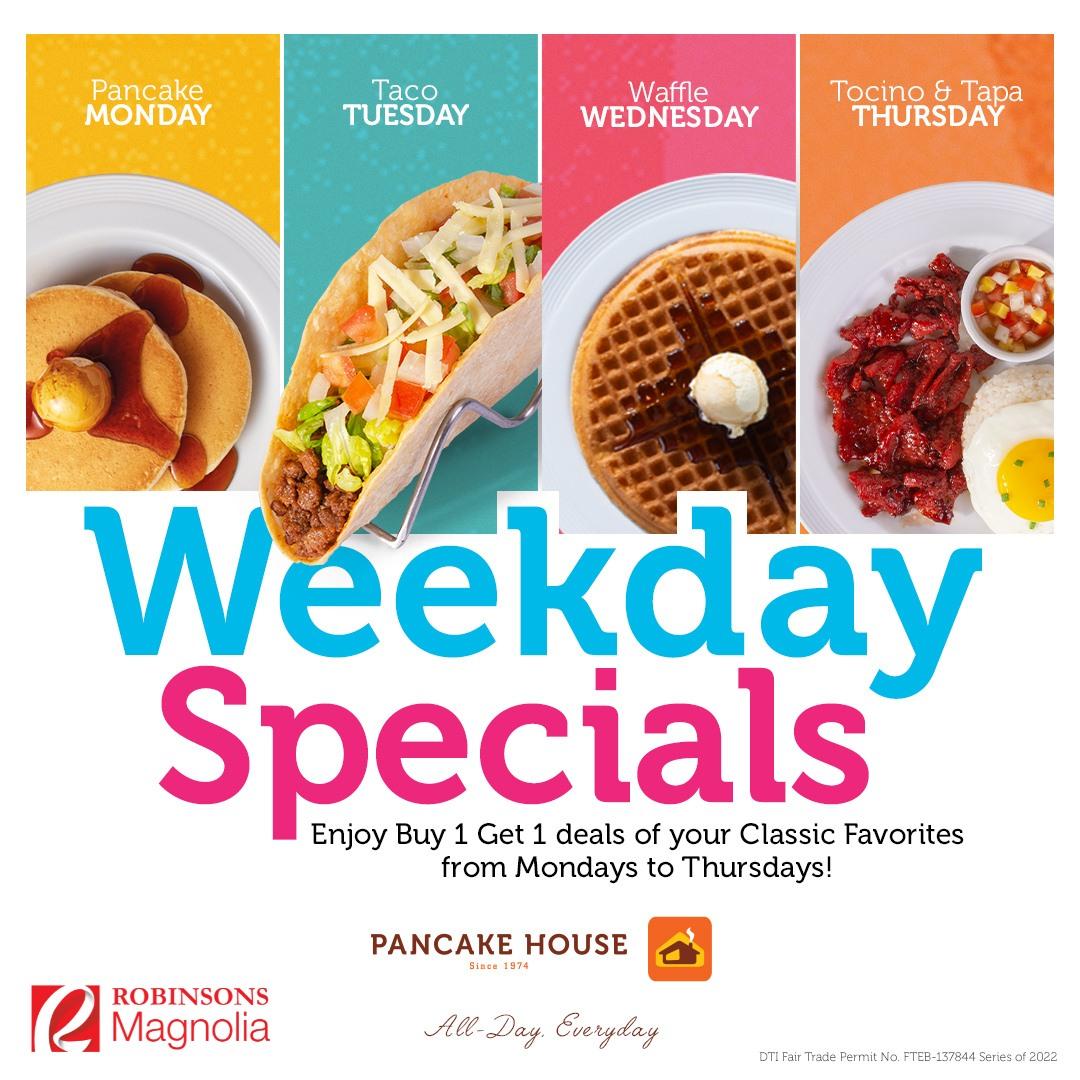 On weekdays, we eat pancakes — and a whole lot of good breakfast food. In celebration of their birthday, Pancake House is offering buy one, get one deals from Mondays to Thursday until April 28, 2022. Each day has two featured items:
Pancake Mondays — Buy 1, Get 1 2 pcs. Classic Pancakes for only P179! OR Bacon & Cheese Pancakes for only P249
Taco Tuesdays — Buy 1, Get 1 Best Taco in Town for only P99! Choice of any 2 pcs. Best Taco in Town; Classic Beef, Spicy Beef, Classic Plant-based or Spicy Plant-based.
Waffle Wednesdays — Buy 1, Get 1 Golden Brown Waffle for only P199! OR Ham & Cheese Waffle for only P249!
Tapa and Tocino Thursdays — Buy 1, Get 1 Pork Tocino for P270! OR Beef Tapa for only P310!
The promo is available through dine-in only in all Pancake House branches. There is a 2-order limit per transaction.
Follow us on Facebook, Twitter, Instagram, Tiktok, and Youtube for the l8est entertaining, useful, and informative lists!
This article was republished with permission from Bitesized.ph.