If there's one day in the year where you should literally trust no one, it has to be April Fool's Day. Every April 1, pranks abound left and right and pranksters have been better at doing it too. Everyone knows which type of jokes to avoid now. #Woke. But wholesome jokes make the whole tradition of tricking each other even more fun so you still have to be on your guard. This year, there are a lot of brands on our timelines who executed their jokes perfectly. Check out the best April Fool's Day pranks we've seen this 2022.
Viu Philippines doing us dirty
Every K-drama fan knows if there's a K-drama that deserves a second season, it's Moon Lovers: Scarlet Heart Ryeo. The series premiered in 2016 and everyone who has watched it has never been the same since. But although the story is so good (heart-wrenching, but good), it's unlikely it will have a second season. Viu Philippines took the chance to tease a supposed new season when they posted a screenshot of the "episode." Mga paasa!
The Morning Rush poking fun at our emotions
No one even suspected this to be an April Fool's Day prank since it was uploaded on March 31. You're not playing by the rules, Monster Radio! It's safe to say that everyone got a heart attack when The Morning Rush bid farewell and invited everyone to tune in for the last time on April 4-8. As of writing, the post has garnered 19k reactions and was flooded with comments by Pinoys who literally grew up listening to it. But thankfully, it was just a prank. The sigh of relief we let out!
8 Lessons We Learned From The (Apparent? Alleged?) End of Chico and Delamar's Friendship
8 Lessons We Learned From The (Apparent? Alleged?) End of Chico and Delamar's Friendship
Kel Fabie | Feb 07, 2020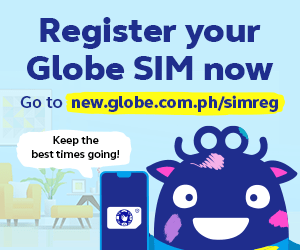 Subway Philippines' yummy sunblock collection
Visit a Subway branch today to get not only a delish sandwich but also a sunblock to pair with it. The Feel Good Sunblock is "made with 6 fresh extracts from your favorite Sub ingredients." We spy many variants: Onion, Pickles, Tomato, Cheese, Bell Pepper, and Cucumber. You'd be irresistible to anyone hungry. But here's our question: Can the sunblock double as a dip?
Angkas joining forces with Grab?
Of course Angkas' social media team won't miss the opportunity to prank the gullible. They uploaded the Angkas logo that looks… Grab-ified. "Excited to share some good news with you all! Angkas, your favorite motorcycle-hailing app, is getting a makeover," read the caption. One netizen had something to say about the familiar — dare we say stolen — logo design though: "The design is very Marcos."
Wendy's taking Frosty off their menu
"Goodbye, Frosty. 'Til we meet again," said this Wendy's almost-believable prank. But nope. We're not going to fall for this. Wendy's Frosty is top-tier fast-food ice cream and whoever dares remove it from the menu, read this: There will be a riot in the streets. Now take that post back, Wendy's!
The Coffee Bean & Tea Leaf's new Soya Beancurd Ice Blended drink
Sheeeeesh! CBTL just dropped its limited edition new drink: Soya Beancurd Ice Blended. And yes, you can choose your arnibal level, bro. Pick your sinkers na rin — popping boba or tapioca pearls? ICYDK, all this is in reference to that iconic conyo magtataho vendor. We have to hand it to CBTL, they win the most hilarious April Fool's Day prank this year.
An F1 night race in Intramuros?
Racing fans' hearts raced when they read this bizarre headline: The 2025 Formula One grand prix might be held in Intramuros. The article by Autoindustriya.com even included a handy map that showed the track starting at Quirino Grandstand, skirting outside Intramuros to Delpan, and finally ending inside the Walled City. And yes, issa prank. Imagine the traffic!
The KCC Mall zipline and a rooftop skating rink
Imagine ziplining from the rooftop of the mall to the parking lot. It would be even better if you could carry your groceries and shopping bags. Well, KCC Mall of Gensan and Veranza announced they will be opening their newest attraction, the Rooftop 50/50 Zipline on April 1. Why it's named 50/50 beats me. Maybe those are the chances of survival seeing as you'll be zipping over cars and under a connecting bridge. Anyway, the Grand Opening even includes free cinema tickets. What's not to like except that this is clearly an April Fool's Day prank?
The KCC Mall de Zamboanga even joined in on the April Fool's Day 2022 fun and announced their newest attraction — a rooftop open-air ice skating rink. Every ticket you buy comes with free ice cream, ice cubes, ice water, and ice candy. If you can't beat the heat at this point, something's wrong with your methods.
What's your favorite April Fool's Day prank this 2022? Share it with us in the comments section!
Check us out on Facebook, Instagram, Twitter, TikTok and YouTube, to be the first to know about the latest news and coolest trends!