The past couple of days, the top trends included a really angry phrase. "UL*L G*GO KA" in all caps, so you could feel just how angry the original writer probably was. But what exactly is the story behind this trending phrase?
A bit of background
Volleyball player Aby Maraño and basketball player Robert "Babes" Bolick have been in a relationship for eight years, but things seem to have changed recently. In a series of new posts on Instagram (some of which have been taken down since then), Bolick is seen with a new girl who is identified as Cassandra Yu.
It seems there's a third party involved in the famous sports couple's relationship. But unfortunately, Maraño seemed to have only known about this through social media.
Aby Maraño's cryptic posts
Lord tabang

— (@Abymarano) October 23, 2021

Right after Bolick's posts, Maraño also took to social media to share cryptic posts. On IG stories, she shared a text photo featuring 2 Kings 20:5 and another with the words "May Your next tears be tears of joy."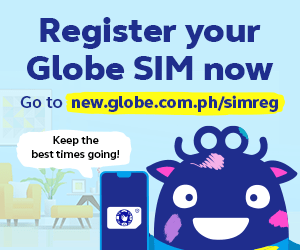 Aby Maraño's comment on Bolick's post
mahigpit na yakap tyang! pic.twitter.com/QdFvTb6zMR

— mayor dino (@Wongskieeeeeee) October 24, 2021

Before Bolick's posts were taken down and before he turned off the comments section, eagle-eyed netizens found a comment from Maraño. "Solid naman ng vacation nyo. Hindi ko alam may bago ka na?" the comment read. Based on her comment, it seems that Maraño had no idea that Bolick had already moved on.
A new post from Babes Bolick
View this post on Instagram
While all the craziness of this scandal is happening, Bolick got to post yet another photo with a simple caption of the wide eyes emoji and the username of Yu. When he first posted this, comments weren't turned off yet, so friends and fans of Maraño flooded the post.
Ara Galang's now iconic comment
ULOL GAGO KA is trending, the power of The great Ara galang!!

Love you tyang aby! ❤️ pic.twitter.com/wdpFwpyMzb

— thea | KKD (@hourlyKKD) October 24, 2021

And perhaps the most memorable comment of all is the one from Ara Galang, Maraño's fellow volleyball player and close friend. Angry over what happened to her friend, she cussed out Bolick quite hard. Now, "UL*L G*GO KA" is turning out to be the new shout-out for cheaters.
Has this 'new' relationship been going on for a while now?
Sana ol cryptic ang soft launch ng relationship #bolick pic.twitter.com/ogZn5Lezmn

— – (@carmelmachiatow) October 24, 2021

It seems like this new relationship isn't so new. This eagle-eyed netizen seems to have connected the dots from some older posts of Bolick and Yu that indicated that their relationship isn't as new as it seems.
New or not, it seems no one knew about it
Bolick and Yu seem to have just announced their relationship, because it seems even Bolick's family didn't know about it. Unfortunately for the new couple, there's disapproval from his family.
di pasado ang kabet sa ate, i say dasurv. but, di na rin deserve ni bolick si tyang eh ‍♀️ pic.twitter.com/WAzdXbaMUz

— reese | JOWA NI BEA SI JHO (@jhobeafrvr) October 24, 2021

Bolick's sister, Connie, took to her Instagram stories to show her support for Maraño and call out Yu for sharing a photo with Bolick while everyone was thinking that Maraño and Bolick were still together. A photo of Connie with Maraño was captioned with "The only sis in law we need", while Yu's post was accompanied with "Have a little respect! Delete your post!"
Netizens pour support for Aby Maraño
So far, there has been no official statement from any parties. But netizens continue to throw support for Maraño.
PROTECT TYANG ABBY AT ALL COST

— aries (@beeaayaa) October 24, 2021
It's not gonna be easy for tyang but i hope her friends will be there for her… she prolly tried so hard to make shit work then this happened, god i dont even wanna know what shes feeling rn

— ً (@diyolina) October 24, 2021
Labyu tyang! At the end of the day it will be always letter C, yung maging masaya ka cause that's what u deserve naman

— marry me baby (@DWongstkie03) October 24, 2021
Despite all the things I didn't like about her, Tyang deserves no less than a love that's real and honest. Potangina mo, Bolick!

— Kianna Dy | Let Leni Lead | Basherbeater22 (@kiannnady) October 24, 2021
ara galang defending tyang aby is what i needed to see today. cheaters can go to hell

— braids | studying (@braidsngale) October 24, 2021
had the guts to cheat on tyang then flex his kabet on soc med??? ULOL GAGO KA (2) pic.twitter.com/yhyVM982id

— reese | JOWA NI BEA SI JHO (@jhobeafrvr) October 24, 2021
Let our response to all cheaters be: ULOL GAGO KA!

Ara Galang is on fayer!

— Uriel (@MoonChildFour30) October 24, 2021
"A friend like Ara Galang pls #ULOLGAGOKA"

— UAAP Confessions (@UAAPconfessions) October 25, 2021

A couple of things we've learned from this: (1) if you're in a relationship, please at least give the decency to break up properly with your S.O. before jumping into another relationship; and (2) find yourself a friend like Ara Galang!
What do you think of this fiasco?