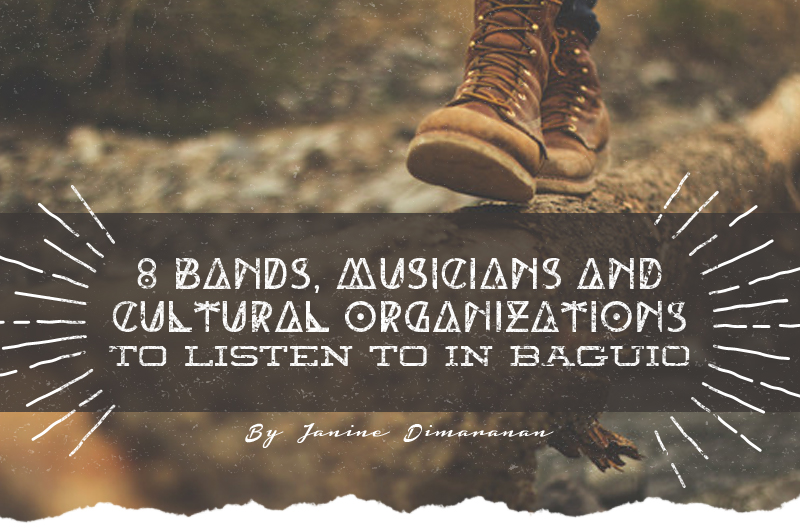 Baguio has been mad stressed since the holiday season due to this senseless tourism dooming the city, and a hundred thousand words could be written on why that sh*t sucks so hard. But those things could be articulated somewhere else, as some would be tackled below tho very lightly. Hopefully this list doesn't lure more people to go up North, for this is simply to pay tribute, and acknowledge the vicissitudes of Baguio's taste for music.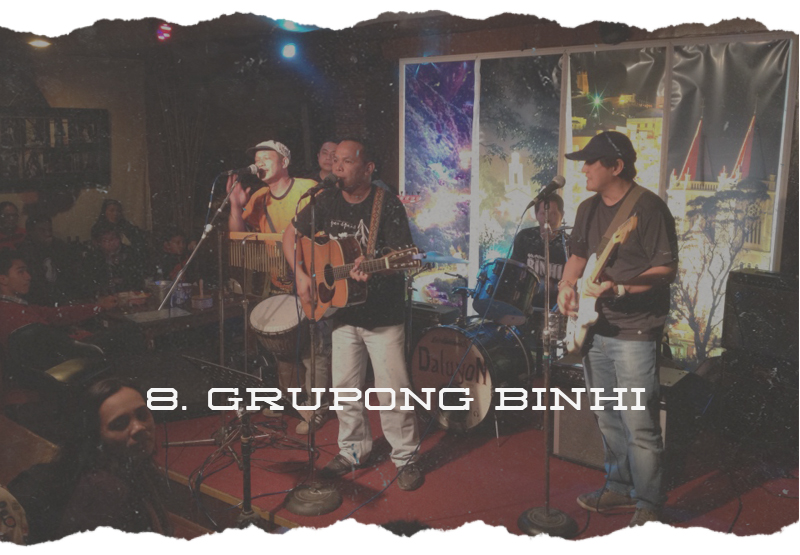 Grupong Binhi is one of the last respectable strands of folk rock musicians in the city, as showbands and videoke bars replace their posts because of the rampant commercialization and urbanization of Baguio. Their songs are usually about the romance of environment, social inequality and peace based on justice. Their melodic tunes weave well with songs of hope, love and nostalgia. Grupong Binhi is in a way, in the same wave as Asin and Sampaguita.
Their kind of music is the one that melts the heart and it's sad that there are only a few spots in town where bands like them are celebrated.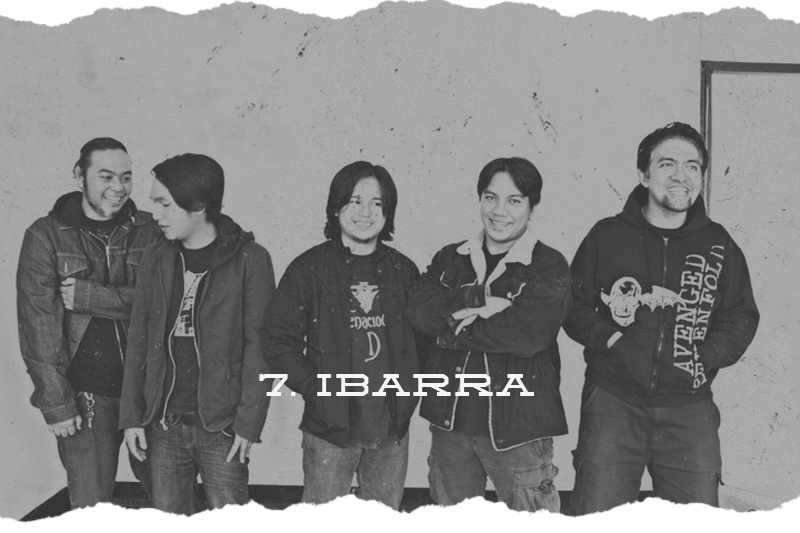 Formerly known as Hardboiled Eggz, Ibarra regrouped and is now composed of Rohan Rimando on vocals, Emil Villanueva on bass, Rodel Hufana and Eric Kiat-ong on guitars and Sep Navalta on drums. Shrieking guitars, heavy drum beats, plump bass sounds and screeching vocals – this is Ibarra's harmony. Their sound trickle, drip, slop and spill glorious of the rough corners of the city. In great contrast with their fun personalities, Ibarra's music is serious, craggy yet viscous.
You can listen to them here.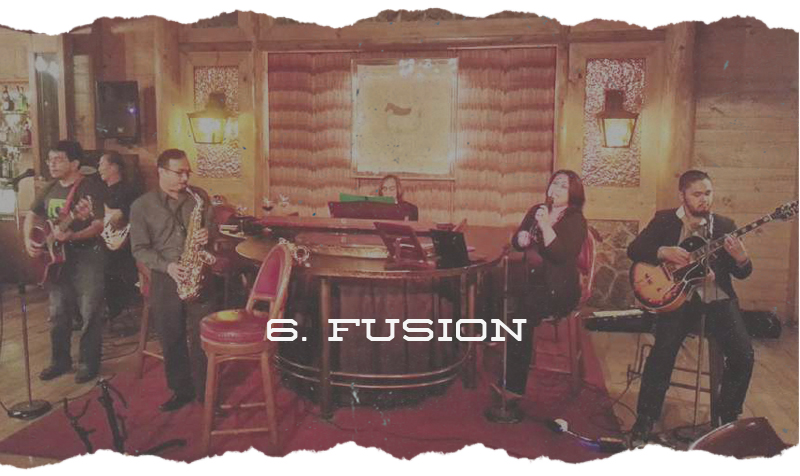 Formed in 1992, Fusion is one of the oldest Jazz groups in town. Their members are Teddy Liberato (piano), Joanie Abubo, Ron Paraan and Ebb Bareng (horns), Ethan Ventura and Riq Maniquis (guitars), Egay Buning (bass), Pia Trinidad and Zoella Cabuco (vocals) and Jess Brazil (drums).
They play your usual Jazz listings and they have a regular set at The Manor Piano Bar every Mondays and Tuesdays.

Sky Dive Academy is a Hip Hop, Jazz, Funk and Soul ensemble that always ascends us high enough. J Dilla, John Coltrane, Chris Dave and Pasta Groove are just some of their influences. Its horn section is so delightfully pieced-together that it gives off a certain kind of pomp, as its keys and sweet guitar riffs calm the guts so tenderly. Hearing Sky Dive Academy sure is a kind of levitation, but inversely, it's fierce, piercing lyricism serve as the ground for its sound.
Members of the band are Jethro Sandico, Sean Caburao, Jed Sta Maria, Bas De Vera, Samuel Fianza, John Levi Masuli, Tommy Tayaotao, Benito Ibanez, Daryl Ladioray, Alain Jericho, and Judel Pidaoc.
Give them a listen here.
I first encountered Exploding Meatballs in their project called "Street Jams", where they squat in a public area and try to listen and jive to the sounds around them – tires scratching the asphalt, conversations, street fight, whistle, rain. Often found with the beggars of the city, their project reminded me of Miles Davis' Doo-Bop album as both champion the pedestrian.
Exploding Meatballs is not really a band; it is a venue for experimentation. Musicians go in and out of their jams but the main crime-thinkers are John Levi Masuli, Pot Quiambao, Ton Vergara and Daryl Ladioray.
Together with Sky Dive Academy, they will be playing in a gig on the 31st in Café Yagam to promote alternative tourism for the city and environmental awareness under the bigger envi-art project called UnEarth: Baguio. Because you know, if you haven't heard of it, Baguio's trees are getting f*cked up.
For uncomfortable eargasms, click here.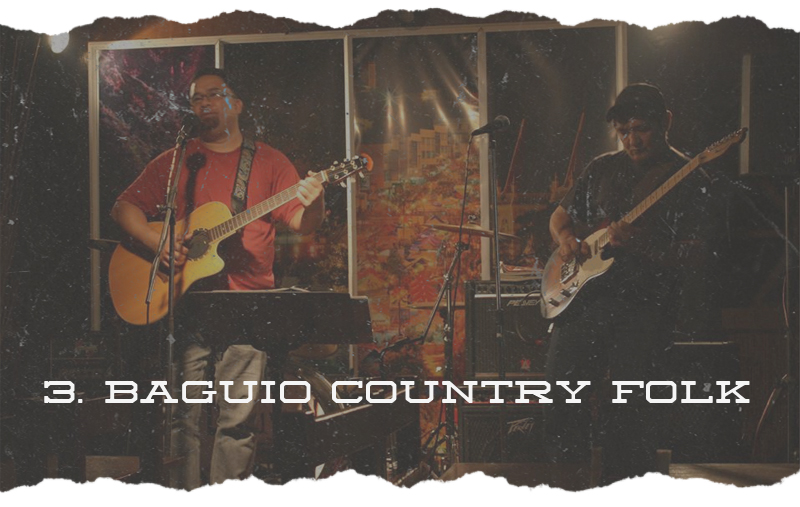 There is a somewhat natural love for country folk here up North. Those bumpy 7am truck rides from Baguio to La Trinidad or those early morning bus rides going to Sagada are not at its best without the hymns of good old banjos and harmonicas aired on the radio. But musicians in the likes of Bubut Olarte Jr., Igan ng Bayan, and Bobby Carantes are so hard to find nowadays, though they still hold gigs and album launches in Kikan.
There used to be a lot of bars and music hubs in Baguio preferring to play country, folk and reggae but Baguio's no longer for Baguio, as development aggression and corporate greed rapidly blanket the city.
Salidumay is a singing group under the cultural organization called Dap-ayan ti Kultura iti Kordilyera or DKK. They got their name form a folk song called "salidummay", a lullaby chant among the natives of the Cordilleras. This organization promotes a mass-oriented culture as they unite artists and cultural workers to defend their land, life and resources against destructive mining companies, militarization, to name a few. DKK recently presented a Salidumay reunion concert and it was splendid.
Salidumay gives the word "listen" a different heart, when listening is no longer just about the joys of sounds but more importantly, about the cries of the marginalized and the troubled indigenous peoples. Voicing out the apprehensions and interests of the community, Salidumay's music disquiets the city. Singing hymns from the ancestors of their ancestors, the spirit of harmony, in all its layers, lives in their songs.
At first blush, some might label those behind CHICO exploitative for using children to advance certain political issues. These malicious critics can never be more wrong, as the members do acknowledge the importance of their voice in the call for societal change. With the guide of their families and friends, CHICO members sing the songs of their community. If you see that there is something wrong with this group but you happen to enjoy the stupidity of "Going Bulilit", think again.
At a very young age, members of Children of the Cordillera have been supporting causes in defense of the Cordilleran culture and heritage. How awesomely hardcore is that? They can be seen singing and performing in mass mobilizations around Metro Baguio. They're actually pretty cool kids.
Do you have anything to add to this list? Share them in the comments section below!