After a week of witnessing people scrambling to transfer funds before banks and virtual wallet apps imposed their fees once again, the Bangko Sentral ng Pilipinas announced last night that nearly all banks and virtual wallet apps are extending the period of waived fees. Check out what you need to know below.
Encouraging online transactions
Earlier this year, banks waived their service and convenience fees to encourage people to conduct their financial transactions virtually and reduce the traffic going in and out of financial establishments and, consequently, the risk of spread of COVID-19. This was implemented for the better part of the community quarantine, where most people weren't allowed to move around freely. But now, with lockdown restrictions more relaxed than before, banks have started plans on bringing back the convenience fees on online transactions.
Why are there convenience fees?
Financial institutions like banks and virtual wallets impose convenience fees on transactions between themselves and other institutions since these interbank transactions also cost them as opposed to intrabank ones. Virtual wallet service providers like GCash and PayMaya especially bear the brunt of this type of operating cost.
"Mayroon silang mga operating costs na kailangan ma-maintain," Vicente de Villa III, the managing director of BSP's financial technology sub-sector, said to ABS-CBN's DZMM in an interview. "Alam niyo ho, 'pag pumupunta tayo sa mga loading outlets, 'di ba ang e-wallet nilo-load sa mga outlets, sa mga iba-ibang tindahan? Whether convenience store or saan man. Sinisingil 'yun e. Sinisingil sila ng mga outlets na 'to. Sinisingil 'yung mga e-wallet providers."
Even before the community quarantine, fees have always been imposed depending on which bank or virtual wallet you're using. They waived fees to support the fight against the pandemic, but unfortunately, a lot still don't have stable sources of income and most people still haven't recovered from the huge losses brought about by the pandemic. Which unfortunately means these convenience fees are an added expense for so many.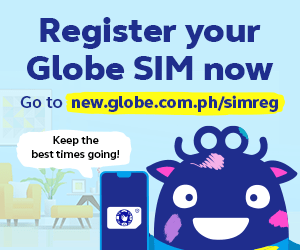 List of banks without fees until December 31
Thankfully, financial institutions agreed to extend the period of waived fees for transactions using InstaPay and PesoNet. Most have agreed to waive fees until December 31, 2020, as listed below:
Asia United Bank Corporation
Bank of Commerce
Cebuana Lhuillier Rural Bank
China Bank Savings
China Banking Corporation
CIMB Bank Philippines Inc. (free for PESONet since launch)
Citibank (free for individual clients, starts charging fees for corporate clients on Oct. 1)
Land Bank of the Philippines
CTBC Bank Philippines Corporation
DCPay (waived for retail clients)
Development Bank of the Philippines
East West Banking Corporation
Equicom Savings Bank
HSBC (waived for retail, corporate accounts reduced from PHP 150 to PHP 50)
ING Bank N.V (free for PESONet since launch)
Land Bank of the Philippines
Maybank Philippines Inc. (waived for retail clients)
Maybank Philippines Inc.
Metrobank
Philippine Bank of Communications (extending PHP 1.00 fee due to system constraints)
Philippine Business Bank
PNB
Philippine Savings Bank
Philippine Veterans Bank
RCBC
Robinsons Bank (PHP 1 fee for retail clients)
Rural Bank of Guinobatan
Security Bank (waived for retail clients)
Standard Chartered Bank
Sterling Bank of Asia
United Coconut Planters Bank
Union Bank of the Philippines
List of banks without fees until October 31
Waiver of fees, EXTENDED!

The following banks and e-money issuers are extending their waiver of fees for InstaPay and PESONet transactions.

List updated as of 30 September 2020. pic.twitter.com/opDQDmeVY3

— Bangko Sentral (@BangkoSentral) September 30, 2020
A few have decided to extend only until the end of next month:
MUFG Bank Ltd.
GCash
PayMaya
As of writing, neither BPI or BDO, two of the biggest banks in the country, have announced if they are also extending the period of waived fees. However, upon checking the BPI app, it seems there are no fees for interbank fund transfer being imposed so far.
GCash
In preparation for the supposed comeback of fees on October, GCash has already released the list of additional fees that would be in effect by November 1. According to their management, these fees are direct charges of payment partners. "We would like to assure that GCash does not earn a single centavo from the direct charges implemented by our payment partners," said GCash president and CEO Martha Sazon to the The Philippine Star.
Most inter-GCash transactions remain free of charge, but transactions involving other financial establishments will incur charges starting November 1, 2020.

PayMaya
Similarly, PayMaya has announced the fees they will be imposing for interbank transfers as follows:
Send Money from PayMaya to Smart Money (v.v) — 1.5% (paid by sender)
Bank transfer via PayMaya app — Php 10.00 (effective November 1, 2020)
Send to bank account via ATM (IBFT via ATM) — Php 15.00 (effective August 1,2020)
A charge of 1% of the total amount transacted will also be incurred for Add Money transactions via Over-the-Counter channels, convenience stores, self-service kiosks, malls, supermarkets, department stores, remittance centers, and a few other partners, but this will only apply once you have exceeded Php 10,000 Add Money threshold within the month.
Meanwhile, PayMaya to PayMaya transactions will remain free of charge. You can check the full list of fees in their website.
A few tips
Don't put all your eggs in one basket. Distribute your funds according to your needs (e.g. put enough funds into the account you use to pay bills, leave enough in your savings account, etc.). This should reduce the number of times you'll need to move your money around.
Read the fine print! You should learn more about the fees imposed by your respective bank/s. That type of information is usually readily available online through their website or social media channels. Familiarizing yourself with these fees would allow you to find ways to minimize the fees you'd need to pay, albeit probably with a few more steps. For example, a cash-in to GCash is free of fees if you link your BPI or Unionbank account to your GCash account.
Reminder: we'll all pay fees eventually
Some people are considering opening new accounts and transferring their funds to banks and virtual wallets that aren't imposing fees at the moment, asking family, friends, and even virtual strangers which bank is best right now.
But when you think about it, it's not really advisable. Sure, in the short term (more specifically, in the next three months), you'll be able to save a few hundred pesos, but in the long run, you'll just end up back in the same place as everybody else, paying fees — except you've probably lost your credit history with your current bank, which may not help you when you're applying for loans or other financial contracts in the future.
So while it may seem like a smart move right now, it's probably better to stick to what you currently have, because yes, those fees are all eventually coming back, no matter how long financial institutions are waiving their fees.
What do you think of this move to extend waived fees?