If you've been online these past few days, you've probably seen at least one post about that one Asian guy ranting about rice. The viral video shows the reaction of an Uncle Roger, a stereotypical East Asian uncle character created by UK-based Malaysian YouTuber Nigel Ng, to an Egg Fried Rice recipe by BBC Food. And  Uncle Roger wasn't happy, and neither was most of the Internet after they watched the video.
Wow! 1.5M views on twitter??? Holy shit

Wish it was on my personal youtube but I'll take it! https://t.co/Jm2YYfUjAv

— Nigel Ng (@MrNigelNg) July 23, 2020
Save me

"Came here from that dreaded BBC food video," one comment said. People felt so strongly about rice that they have taken to watching this video where Uncle Roger shows how to cook rice with a rice cooker right after seeing the reaction video.
Unity, at last
Asia is a huge continent, so it's almost impossible for us to find something that we can all agree on. Many of us thought that this BBC Food video achieved the impossible. However, that might not actually be the case?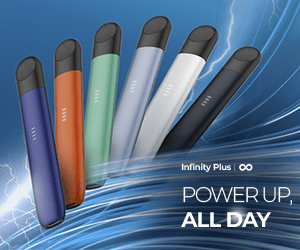 Q: Is this really a crime?
MY FRIEND ROASTED ME FOR NOT WASHING RICE AND THEY MADE THIS

IM FUCKING CRYING pic.twitter.com/i1191IWEQv

— ::::3 Vriska agenda | COMMISSIONS OPEN ✿ (@CG252562) July 25, 2020

How do people stand cooking unwashed rice?!?!?!?!? Says East Asians everywhere. Unwashed rice stresses even Attorney Phoenix Wright. But is it really a crime?
A: No, it's not
1. Asian American woman here. Rice cooker owner since the 1970s.
2. Washing rice is not necessary in most cases. It is a vestige of historically unhygienic food processing and storage practices in Asia.
3. Washing enriched rice washes off the nutrient additives.
(more)

— Gemma Seymour ⭐️ 🔰 🇵🇭 (@gcvrsa) July 26, 2020

Most of the time, rice is washed to remove any impure foreign elements in it. Ever bitten into a small piece of rock while chewing rice? Yeah, that's why you wash your rice. Other times, you wash rice to control the starch levels, which comes handy in recipes like Chinese fried rice, where you don't want your rice sticking together.
But this depends on the type of rice you bought. If it's fortified rice — meaning it's enhanced with nutrients — that you got from a trusted source, then by all means, don't wash your rice so you can keep all the nutrients. Just make sure you remove any impurities though. Don't wait to find a bug like this person did.
one of my friends who's asian (i am afrolatinx) roasted me abt not washing my rice and i said latines dont wash our rice the rice gets washed when you boil it !!! and then the next week i found a bug in the rice 😔 so now i wash my rice

— QUIT TELLIN ME ABT RICE (@freeziearts) July 25, 2020
So this video isn't actually completely wrong
This video and what people are saying about it makes me feel so ??!?mehh?!? I'm south Asian and we cook rice like that. How you gonna hold monopoly over how you cook rice and say it's not the Asian way as always excluding us pic.twitter.com/po2w4NafTy

— Diyaa⁷☔ (@mintminnim) July 22, 2020

While most East and Southeast Asians found this video a serious crime against the holiness that is rice, it's not actually wrong. Some South Asian cultures do cook their rice this way, as it is how their recipes and culture call for it. If you've noticed, the woman in the BBC Food video, Hersha Patel, is actually South Asian-born.
Rice draining is a thing @ Uncle Roger
Oh I'm Indonesian and we also drain the rice after we wash it thoroughly a few times. But that's BEFORE we start cooking.

I think he has no problem with draining the water, he has problem when the girl starts washing the COOKED rice again.

— ☁️🌸 I'LL PROTECT YOU! ☁️🌎 (@athrunchan1) July 25, 2020

If you've ever had South Asian cuisine, you'd notice that their rice is not as sticky as it usually is here in the Philippines. That's because they remove the excess starch when cooking rice, which they are able to do by draining the rice. So yes, it is a thing that people do, Uncle Roger. However, what most people agree on is that no one actually washes cooked rice. Like why? Are you making lugaw?
Some things we should all remember
This viral video was an enlightening experience. It might've made you mad at first, but hopefully, you got to educate yourself about other cultures and cuisines. So remember:
Different cultures other than yours do exist.
Please research before letting your emotions get the best of you.
Check where you get your rice! And then decide if you're going to pre-wash it when you know your source.
P.S. A collab is coming
Big development: uncle roger is now making a collab with egg fried rice lady @hershapatel1 😂 https://t.co/pMjVOWe1P1

— Nigel Ng (@MrNigelNg) July 24, 2020

Funnily enough, since the reaction video went viral, a collab between Nigel Ng and Hersha Patel is in the works. No further details about the project have been announced, but we honestly can't wait for it. We just hope it won't make the internet mad again.
What did you think of the recipe video? Tell us how strong your reaction was below!