Taipei has quickly become one of the best go-to destinations for those seeking a short but thrilling travel experience. The city itself is already gorgeous, and is further complemented by the great food, attractive sights, and kind people – qualities that make the capital of Taiwan a place you won't forget.
I took advantage of the long weekend at the end of April by booking a flight to Taipei lasting for three days. It was my first solo trip just for exploration purposes, and by the time I was on a plane back to Manila, I realized returning to the city is a must.
Here are eight things you can do in Taipei, especially when you're there for the short haul:
8. Go on foodie adventures
People don't kid around when they say it feels like Taipei has a limitless supply of good food waiting to be swallowed up. Whether it's the night markets, random restaurants in the streets, or your every day café, make sure there's a lot of space in your tummy to try out different dishes sure to leave you satisfied.
Pro tip: the most authentic and yummy local food you'll find are those in small-scale restaurants located at random back streets and alleys (safe locations, promise!). Once you spot an item on the menu that goes something like "Beef Tomato Noodles" or "Sour Pork Soup," order it ASAP.
7. Check out Shi Fen Waterfall
This was actually a place I didn't get to see, but it looks nice and tidy so I'm adding it to the list. Known as the Niagara Falls of Taiwan, the Shi Fen Waterfall will likely make you fall in love at first sight. The location, according to locals, gives a feeling of tranquility and provides you with the perfect opportunity to brighten up your Instagram feed.
How to get there: get down at the Shi Fen Train Station, then follow the signs leading to the exit close to the landmark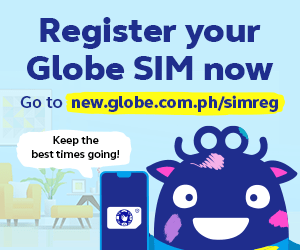 6. Take a trip to Beitou
A trip to Beitou, one of Taipei's most famous destinations, can make up almost your entire day with the different places to check out. Ever wanted to take a hot springs bath? That's possible. In the mood to read in a peaceful and awesome-looking library? There's a chance to do so here as well!
Beitou also boasts of restaurants for the most authentic Taiwanese food, so that's another plus.
How to get there: get down at the Beitou train station
5. Experience the nightlife
Taipei is also known for having great bars and clubs to fittingly end your weekend plans. After an entire day of exploration and discovery, relax and enjoy with a few drinks at favorite places like On Tap, Fourplay, Brown Sugar, and the famous Barcode.
4. Shop until you drop at Ximending
Arguably the most famous shopping locale in Taipei, Ximending provides both big stores of your favorite brands and smaller stalls with unique items to keep you occupied for hours. Whatever it is you want – whether it be clothes, perfumes, necklaces, or even earphones – the endless streets will have almost anything you seek for. And when you get tired, there are quirky cafés around the corners waiting to be discovered.
How to get there: get down at the Ximen train station
3. Visit Longshan Temple
This one's a bit more spiritual. If you're feeling a little heavy and in need of peace/guidance, the Longshan Temple – built in 1738 – provides just that. It's one of the oldest temples in Taiwan and brings together both Buddhists and Taoists who display great dedication to their faiths.
Maybe it's just the ambiance or the aroma surrounding the area, but it's a guarantee that after spending even just a few minutes at the temple, you'll be feeling a little lighter and not think too seriously of the world.
How to get there: get down at the Longsham Temple train station
2. Hike Elephant Mountain to get a grew view of Taipei 101
Taipei 101, the second largest building in the world, is to many the most impressive sight to see in Taipei. Getting to the highest point of the building is quite the experience, but does cost a lot (600 New Taiwan Dollars = P990.59). If, say, you're on a budget or just not in the mood to spend nearly a thousand pesos, there's an alternative which, to be frank, is even more fun.
Take the train and get down at the Xiangshan Station. Afterwards, walk about a kilometer then turn left until you find the opening to Elephant Mountain. There are two hiking options: the longer one that lasts about an hour to the top, and a shorter one for about 20 minutes which gives you a pretty awesome bird's eye view of Taipei 101 and the buildings surrounding it.
The best part was that it was free of charge, and making friends who are also struggling during the hike is quite the experience.
1. Hit up Shilin Night Market
Taipei is known for many things, and its night markets top the list. None was more fun than the Shilin Night Market, which has everything to make for a good evening: cheap and delicious food + beer, shopping stalls, games, and, oh, did we already mention delicious food + beer?
No matter what it is you need to enjoy your night: a nice new pair of jeans, mouth-watering wagyu cubes, or even caramel-coated strawberries, Shilin's got it for you.
Which of these are you planning on doing? Tell us below!