Even if you're not Catholic, you've probably heard a lot of church music here in the Philippines. With a Catholic population of 90%, we can't help but be immersed in countless versions of Ama Namin and Kordero Ng Diyos. Church music is a thing, and it's here to stay, is what we're trying to say. If that ridiculously rocking poster of Our Lady Of Sorrow from UST is any indication, we really, really take our musical journey inside hallowed ground pretty seriously.
AMEN: OUR LADY OF SORROWS 🙏🏻
SEPTEMBER 15, 2020 📌
UST 🍃

HIT ME UP FOR TICKETS. SEND ME A DM FOR FASTER TRANSACTIONS AND MEET-UPS 📩

REGULAR PRICE – 380php 💵
UST STUDENT PRICE – 350php 💵#Amen2020#OurLadyOfSorrows#HBDMamaMary pic.twitter.com/c1FldIYjHS

— ace (@acematibag_) September 15, 2020

The only thing missing is a mosh pit.
That being said, some songs simply stand out over all the others, to the point that even the quietest of congregations would suddenly burst into song the moment some of these excellent pieces of music kick in. These songs bring instant life to any mass with everyone suddenly singing at the top of their lungs to these bops. Any mass with a playlist of all these songs would be one of the liveliest gatherings ever, is what we're trying to say.
For the sake of narrowing our options down, we won't be including songs that are not Catholic in origin (sorry, "Lead Me Lord" and "Lift Up Your Hands") or seasonal (too bad, "Ang Pasko Ay Sumapit"). With that in mind, here now are 8 songs that really get the party started in church.
8. Our Father (Buzon)
This is a very niche song, especially since chances are, you need to be a Bosconian to recognize this tune. Even then, all it takes is one listen, and you'd know exactly why it's the most popular song during schoolwide masses in Don Bosco. From the epic guitar solo that bridges the song with the priest's "Deliver us, Lord from every evil…" bit all the way to "For thine is the kingdom and the power…", to the power-ballad type vocals required for singing the song, this song is just impossible to not sing along to once you know it.
There may be a ton of other good versions of the Lord's Prayer, but this one is definitely our favorite.
7. Awit ng Paghahangad
"Sa lilim ng iyong mga pakpak, umaawit akong buong galak…" this song. This song! It's just such a standout, especially when performed by a soloist. It's soulful it's melodic, and the lyrics can give you goosebumps when you listen to them closely enough.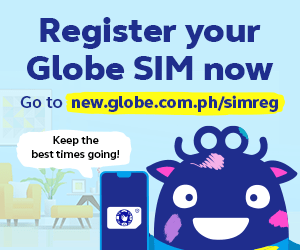 6. One More Gift
The offertory is never wanting for great music, but among the lot, it's hard to disagree with the idea that "One More Gift" is simply one of the best ones out there. The song, after all, is, ermm, as  gentle as your children's laughter, all around, all around…
5. I Will Sing Forever
One of the more up-tempo songs on this list, "I Will Sing Forever" holds the distinction of also being one of the easiest to sing along to. It's always a treat to hear this song kick off the mass as an entrance hymn, because it often is a hint of a great lineup of songs to come.
4. Humayo't Ihayag
Following the tradition of up-tempo songs, there's just something ridiculously catchy about "Humayo't Ihayag". It's so festive and so cheery that you can't help but clap along to the rhythm of the song, and that's no mean feat.
3. On Eagle's Wings
"On Eagle's Wings" is one of those songs with great verses gearing up for the powerful chorus, and it's arguably the best in class when it comes to that category. All that, plus the lyrics couldn't be any more appropriate simply because the song really soars during its best points.
2. Pananagutan
Arguably the best closing hymn on this list, "Pananagutan" is equal parts great music and a great note to self. As the lyrics remind us that we all have a responsibility not just to ourselves but to one another, the music just keeps you going at the same time. Any time a mass begins with "I Will Sing Forever" then ends with "Pananagutan", everything else in between would barely matter, unless…
1. Anima Christi
… unless "Anima Christi" played during communion, that is. It's the song that everyone does the second voice to, and with good reason! The song is just earworm personified, and when you hear the words "Hear me, Jesus," it takes just an otherwordly effort not to automatically perk up and respond with "Jesus!"
In the words of a song that is definitely not sung in church, God must have spent a little more time on this song.
Did we miss your fave church songs? Sound off in the comments below.