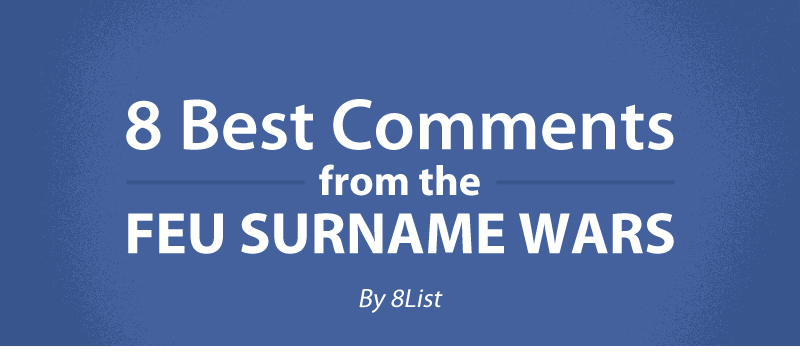 FEU usually makes headlines during the UAAP Season, but something non sports-related has recently happened on social media, on the FEU Secret Files Facebook page. One student shares to the world how people should stop using surnames as nicknames.
Here's the post:
Now, at over 13,000 likes and 2,687 shares, this post continues to go viral, gathering comments from people who share unfortunate, funny, and profound nicknames. Here, we collect some of the best.


On flavors.

On different meanings.
On either a) private parts or b) a municipality in Zamboanga.

On vegetables.

On mistaken identities.

On giving peace a chance.

On being a know-it-all.

On male reproductive cells…
What are your favorites? Join the Strange Name Party in the comments below!