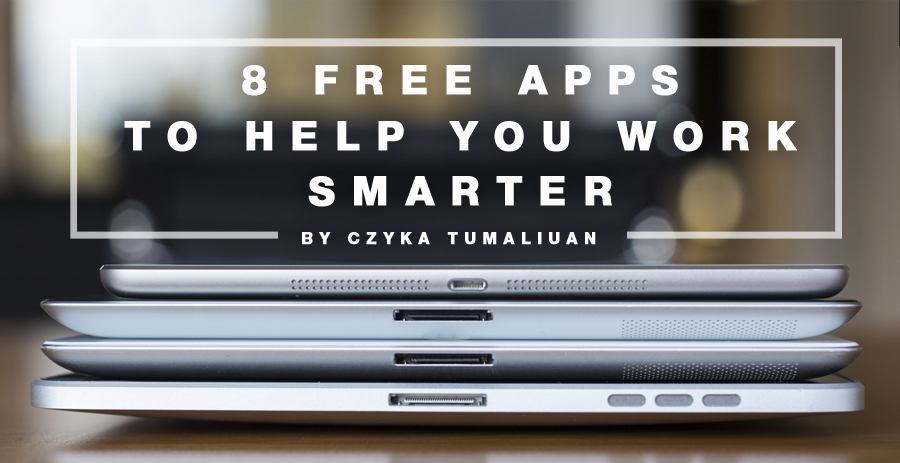 Gone are the days when planners and Post-Its are our best buddies at the office. Technology has usurped monopoly over everyone's lives, slowly turning every piece of idea, task and value to virtual realities. To conquer work in this kind of environment, you need to master cloud-integrated apps that will let you accomplish projects in the most efficient way possible using the devices that you personally enjoy. With this in mind, here are 8 free expert-approved apps to make 2015 your most productive year yet.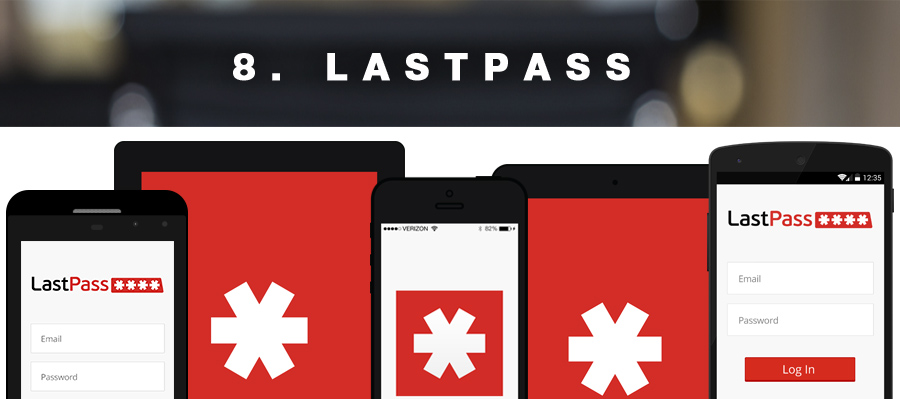 Availability: Android, iOS, Desktop
Time Saved: 10 minutes
LastPass is everyone's favorite password manager app for it spares you of those i-need-to-waste-10-minutes-of-my-time-to-create-a-new-password-again moments that often cripple people working on a tight deadline. Powerful and safe, this password management tool automatically enters your personal credentials when needed by using an encrypted form filler technology that keeps all your login details 100% secured, freeing you of the inevitable hassles of logging in to your personal accounts online.
With LastPass, you just have to remember one master password to access your favorite web apps and services. What's more awesome is that you may actually opt to use your fingerprint to unlock your accounts instead of remembering a master password. The app also features strong password generation, site sharing and site logging services.
How It Works: Why Use LastPass?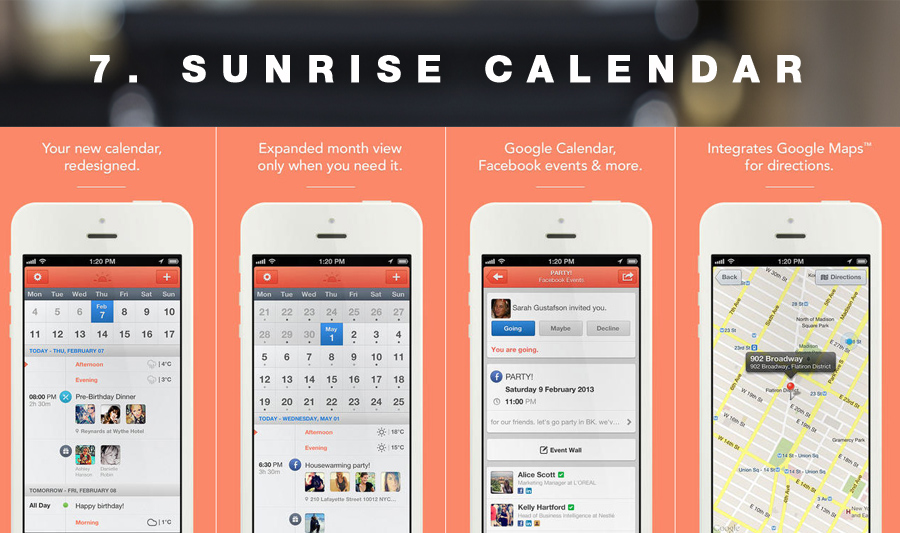 Availability: Android, iOS, Desktop
Time Saved: 20 minutes
With a sleek and simple interface, Sunrise Calendar is an easy-to-use integrated calendar app that synchronizes with major online scheduling services, social platforms and other essential productivity apps, such as Evernote, Facebook, Google Maps, Trello, TripIt and LinkedIn. Tech authority CNET tags Sunrise as the best cross-platform calendar app available in the market today.
How It Works: Sunrise Calendar – The Dawn of a New Day in Online Calendars
Availability: Android, iOS, Desktop, Kindle Fire
Time Saved: Limitless
Trello is a collaboration app that organizes the details of your projects into boards. In one glance, this productivity-boosting tool visually presents the status of your project—from who's working on what to what's done in the process. The best part is that you can virtually share your boards to all the members of your team for quick editing and updates.
How It Works: Trello – A Beautiful Organiser App
Availability: Android, iOS, Desktop
Time Saved: 5 minutes
PushBullet allows you to instantly send and receive items from your mobile device to your desktop, and vice versa. Most importantly, it lets you respond to or dismiss the messages that your mobile receives while staying focused in desktop work, as it transmits whatever's sent to your mobile device to your desktop automatically with options to reply, ignore or save for later. It's the fastest way to transfer pertinent links, notes and files between your desktop computer and your mobile device. The coolest part is: you can add people to your PushBullet contact list, so you can share and "push" stuff to their devices too.
How It Works: Pushbullet – Android Notifications On Your Computer – Review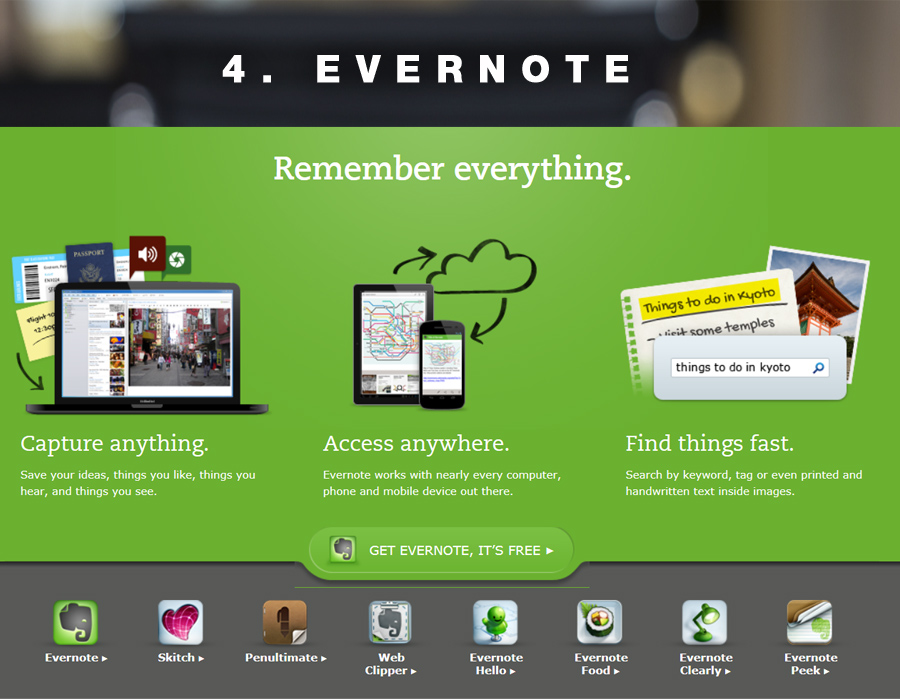 Availability: Android, iOS, Desktop
Time Saved: Limitless
With 60 million satisfied users in 2013, Evernote is still the leading note-taking app that allows users to conveniently jot and save random ideas, swiftly snip web images, archive resources and share files. It's integrated with other trusted productivity apps, like Smartsheet, Zapier, Sunrise Calendar, IQTell and CloudMagic, to help you get stuff done faster. This is arguably the best thought organization tool that fulfills its promise to keep and collate the information that matters to you and make it available anytime you need it.
How It Works: Evernote Tips: How To Use Evernote To Achieve Your Goals
Availability: Android, iOS, Desktop
Time Saved: Limitless
A free cloud-based storage service, Dropbox allows users to safely save and share photos, documents, and videos anywhere, anytime, making USB, hard drive and other traditional storage devices almost insignificant. Forbes says that it's a must-have productivity app for startups and small and medium-sized enterprises.
How It Works: Improving productivity with Dropbox for Business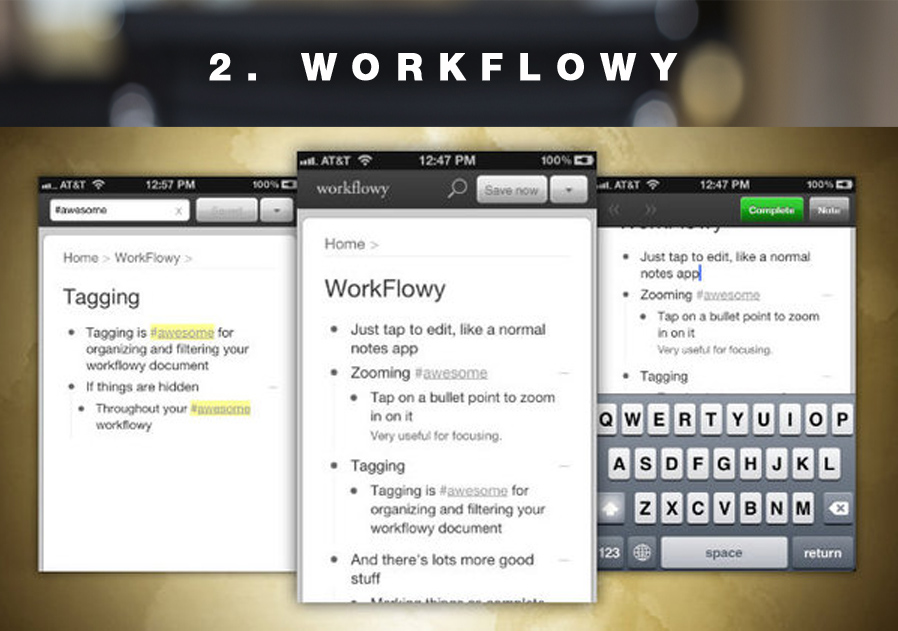 Availability: Android, iOS, Desktop
Time Saved: Limitless
Following the natural logic of the human brain, WorkFlowy simplifies everything in your life by organizing your thoughts the way you naturally think. Its plain, Notepad-ish interface allows users to easily jot notes and navigate through it. ReadyForZero co-founder Ignacio Thayer says that he can't think of any other organization tool that is more useful than WorkFlowy, while WePay co-founder Rich Aberman confesses that he has been recommending the app to everyone because he's a huge fan. You have to try it to understand.
How It Works: Workflowy – Organize your life
Availability: Android, iOS, Desktop
Time Saved: Limitless
An advanced artificial intelligence developed by Google, Google Now is the most reliable virtual assistant to date. It's smarter, more intuitive, and much more accurate than Siri, enabling users to get stuff done without even lifting a finger. It organically creates a profile of who you are by using an algorithm that remembers and analyzes your past and current queries and voice commands. It can be a working prototype for the future development of the artificial consciousness imagined in the movie Her.
How It Works: How To Use Google Now, The Mobile Voice Assistant Putting Siri To Shame
Do you have other organizer apps to recommend? Share them in the comments section below!