We might not be going to any Halloween parties this year, but that doesn't mean that you can't go all out and dress up in a costume. After all, dressing up in costume and showing it off on social media is 80% of the fun of this spooky holiday, so Halloween festivities are far from canceled. Here are a few clever and funny Halloween 2020 costume ideas that'll impress your friends and cheer them up — cause goodness knows we all need something wholesome to laugh at right now.
Among Us Crewmate


Everyone and their grandmother is playing this online multiplayer Mafia/Werewolf-esque game, and so there's no better time than now to dress up as an Among Us crewmate. You could even get your friends to dress up in the same costume and take the coolest Zoom meeting photo ever!
Get the look:
Red hazmat suit (also comes in other colors): Php 467 from Shopee
Mirror visor: Php 57 from Shopee
Fake knife: Php 200 from Shopee (Or just grab a knife from the kitchen but only for the photos! Be careful around sharp objects!!!!)
The Quezon City Ostrich (RIP)

Remember that one day when we forgot about all of our problems and were solely focused on the drama that ensued after two ostriches were spotted running around a gated subdivision in Quezon City? The drama may have ended badly for one of the ostriches (RIP), but we can't deny that it was a welcome distraction. And our memory of those ostriches will live on, even if only through a Halloween costume.
Get the look:
Ostrich inflatable costume: Php 1,250 on Shopee
Walis tambo: You probably have one of these already in your home, but just in case, you can get one for Php 88 on Shopee
Running shoes: If you don't have comfy sports shoes, you can get yourself a decent pair of Nikes for Php 4,995 on Lazada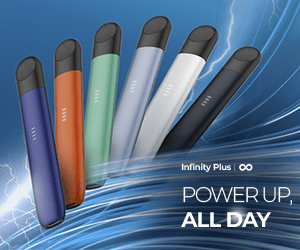 Auntie Julie

Everyone's favorite progressive tita Auntie Julie was (and is) one of the brightest spots in this dark year, and her look is super easy to copy. The attitude and sharp one-liners, though? You may have to practice for a bit to nail it, but you've got the time. (Let's be honest, we all do.)
Get the look:
Button-up shirt dress: Raid your mom's closet or get one for Php 99 on Shopee.
Pearls: Raid your mom's jewelry box or get a string of pearls for Php 75 on Shopee.
Slip-on mules: You can get the exact same pair of shoes that Aunti Julie is wearing in the photo above for Php 1,600 from LeScarpe.
Cursed Robert Pattinson

This Robert Pattinson meme may have originated from a three-year-old photo, but it couldn't be any more relevant because it's got 2020 energy written all over it.
Get the look:
Brown Adidas jacket: Php 1,500 on Carousell
Camouflage pants: Php 229 – 259 on Shopee
Leather hiking boots: Php 1,989 on Shopee
Bewildered look: Priceless
Your empty 2020 planner (i.e. the repository of your now-dead hopes and dreams)

Remember how you felt around December 2019/January 2020? How full of hope you were? How you were absolutely convinced that 2020 was going to be YOUR year, and how you trooped to your nearest bookstore to get yourself a 2020 planner so you could write down all your great plans for the year?
So things didn't exactly turn out the way we planned, and our 2020 planners have likely been sitting at the bottom of our desk drawers, gathering dust since the quarantine started. But hey, there's always next year, right?
Get the look:
You gotta use your crafting skills with this one. This'll need cardboard boxes, cartolina, heavy-duty scissors, lots of tape, etc. It'll be a lot of work, but it'll be worth it!
A Karen

We all know about Karens: those entitled, insufferable, racist white women who use their privilege to get whatever they want in life. They've been especially obnoxious this year as their anti-mask sentiments have been all over social media, baffling those of us who believe in science and modern medicine.
Get the look:
Blonde wig that screams "soccer mom": Php 1,938 on Shopee.
Oversized retro sunglasses that shield you from reality: Php 79 on Shopee.
A name tag sticker, just in case it wasn't obvious what you were going for: Php 5 on Shopee.
Optional: An anti-mask placard
Quarantine Food Trends

How many quarantine food trends have you been able to try? Which one was your fave? Commemorate some of the most wholesome trends of the quarantine with a food costume!
Get the look:
Similar to the 2020 calendar costume, this one will require some arts and crafts know-how. So pay a visit to your local crafts supply store (during off-peak hours, because social distancing) to get some ideas on how to achieve your quarantine food lewk.
Jose Mari Chan

It's Christmas season already in the Philippines, but after Halloween is when the Yuletide season really starts getting into high gear. Dress up as the internet's favorite symbol of the Filipino Christmas, Jose Mari Chan, and take all your photos peeping from just outside the frame to make it extra effective.
Get the look:
Black blazer: Php 768 on Shopee.
Gold tie and handkerchief: Php 359 on Shopee.
Chrismas in Our Hearts: Spotify is free, but you can get the ad-less experience for Php 129/month! #NotSponsored
What will you be dressing up as this Halloween?