This year's Metro Manila Pride March was held over the weekend at Plaza de Los Alcaldes in Marikina City. Thousands of LGBTQ advocates gathered in a fun and peaceful parade wherein equal rights are being protested. The theme "Here Together" was chosen to voice out problems within the community, such as the lack of acceptance and violence in homes, discrimination at work and bullying at school.
While the joyous parade took place, several anti-gay groups countered the event with signs like Bawal: Bakla at Tomboy being carried. But that didn't stop people protesting equality and love among the LGBTQ community. We list down some of the best moments from this year's Pride March.
Supportive Mamshie
Growing up she never attended any of my school programs.

So today felt like gradeschool over again. Thanks for coming, Ma.#HereTogether 🌈 pic.twitter.com/AlhZZUTsmp

— Sef 🌸 (@potatoesef) June 24, 2017
There's no greater feeling than knowing your loved ones support you.
We can't get over Carol not winning
Just in case you're wondering who brought "Carol Deserved Best Picture" banner on #Pride2017 #HereTogether pic.twitter.com/NSZjGA8PKD

— cath (@blanchettlover) June 24, 2017
We're still angry that the film didn't even get nominated.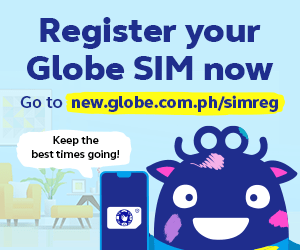 When an Actual Rainbow Appeared
If God hates the LGBT community, why did He send a rainbow at #Pride2017? #HereTogether pic.twitter.com/slhguUVC7Z

— Karl (@KBOMolina) June 24, 2017
Somewhere over the rainbow are people, regardless of gender, having proper conversations.
Perfect Date
you're the color that completes my rainbow 🌈👭 #HereTogether #Pride2017 pic.twitter.com/F5c9B6Xw9i

— ㅤ (@ayemsolivenv) June 25, 2017
Nothing's more perfect than attending a cause you both support.
When everyone got together
this is so beautiful and this makes me very happy SPREAD LOVE EVERYONE 🏳️‍🌈💙✨ #HereTogether #Pride2017 pic.twitter.com/o0QxN1Evn6

— Audrey (@audreycabrera_) June 24, 2017
Children, dogs, guys; name it!
Because God doesn't judge
My first #PrideParade 😍🌈❤️💕 brought my sign and positioned myself accordingly 😂 #HereTogether #Pride2017 #LoveWins #MetroManilaPrideMarch pic.twitter.com/MVpTwO55o9

— heyitsodee (@heyitsodee) June 24, 2017
Things would be simpler if love ruled all.
#LoveWins
At the end of the day, LOVE WINS. 🏳️‍🌈❤️💛💚💙💜💖 #Pride2017 #HereTogether pic.twitter.com/a0NpLuOD5Q

— Larosh 🌊🌊 (@Laroshhhh) June 25, 2017
Larosh says "Amen."
JB: You should go and…
Love yourself. 💛 #Pride2017 #HereTogether pic.twitter.com/hkYgSJgd5J

— 🌈Metro Manila Pride (@mmprideorg) June 24, 2017
Truest words, JB.
What were the best moments for you? Share them with us below!