Jack Ma, the richest man in China and owner of Alibaba, was at De La Salle University on Wednesday to share his secrets to success. The businessman who's worth an estimated $38.3 billion (according to Forbes) gave numerous tips, some of which were chronicled on Twitter by those in attendance and watching the talk.
Here are some of the best ones:
It's all about the why
"I believe it is not the technology that changes the world, but the dream behind that technology," says Jack Ma during his acceptance speech

— The LaSallian (@TheLaSallian) October 25, 2017
Tech is awesome, but really it's the idea that's the key.
Key reminder: it's on you
Jack Ma: It's unfair to blame anybody. Opportunity exists in areas where most people complain.#JackMaXDLSU: https://t.co/zcTe7nlnQq pic.twitter.com/D8961WRd0Y

— Rappler (@rapplerdotcom) October 25, 2017
So take full responsibility.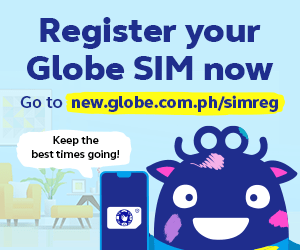 Millennials, take note
Millennials, here's a job advice from business tycoon Jack Ma. pic.twitter.com/zaF6LO3JKK

— ABS-CBN News (@ABSCBNNews) October 25, 2017
It's about who's leading you.
They say change is the best way to get out of your comfort zone
Jack Ma's secret for success:
"You have to change all the time. We don't care about if people say we are crazy. We care about, is this really different?" Keep innovating.

— Gretchen Ho (@gretchenho) October 25, 2017
And this successful businessman agrees.
What are you willing to do to be successful?
Jack Ma: When you have a dream, ask yourself what do you have, what do you want, and what are you willing to give up?

— CNN Philippines (@cnnphilippines) October 25, 2017
Sacrifice is a key component to success.
There's no 'I' in team, so be a team player
Jack Ma: No matter how smart you are but you never know how to work with people, you will never succeed.

— CNN Philippines (@cnnphilippines) October 25, 2017
You're only as good as your team, after all.
What's that thing you always dream of doing?
Jack Ma: Young people have a lot of things to do. Focus. Pick up the things that you are really passionate about. #JackMaXDLSU

— Rappler (@rapplerdotcom) October 25, 2017
The rest is just noise. Focus.
And of course, he had to point out the internet speed of the Philippines
Jack Ma on PH internet. Watch Jack Ma's full lecture on https://t.co/doNL8YOq9E pic.twitter.com/dlFRk20JJ6

— Rappler (@rapplerdotcom) October 25, 2017
Although he was preaching to the choir at that point.
What were your takeaways? Share them with us below!