Pasig City Mayor Vico Sotto has accomplished a lot of things since he was elected last year. Winning the hearts of many, he strives to be a leader that's devoid of corruption, transparent, and a servant for his constituents — in other words, a government official who actually does his job. We're not saying that Mayor Vico is perfect but he's probably the only government official who has ever stuck this close to his job description before. It's not only his principles that have endeared a lot of Filipinos to him, it's also his peculiar humor and easygoing character. We bet you'll be reading the rest of this article with a smile on your face.
He actually acknowledges tweets
Sino po ba si Cassie at puro ganito ang reply niyo sa kin? Ano yun, lahat kayo may kapatid na Cassie ang pangalan 😂

Someone explain this meme to me pls para makatulog na ko https://t.co/t0DwdtiFRL

— Vico Sotto (@VicoSotto) July 16, 2019

Remember when the You Do Note girl made her "Cassie video" that became viral? It was during typhoon season and a lot of classes were cancelled, so the meme couldn't have come at a better time. Unfortunately for Mayor Vico (but fortunately for his constituents), he's too busy fulfilling his tasks for him to browse through social media.
Mayor Vico said "Stay in school, kids."
Ganito dapat ang attitude ng mga mag-aaral! Gustong pumasok! Handang mag-aral! Di yung humihingi ng suspension kahit di naman umuulan.

At dahil dyan, good luck kay crush, @mcelvinconge! 💙 https://t.co/DwNWcWplJ8

— Vico Sotto (@VicoSotto) December 4, 2019
When he made himself into a meme
(Nagdadasal na hindi umulan para di maging accurate ang meme na to 😂😂😂🙏🏼🙏🏼🙏🏼)

But seriously speaking, may protocol tayo. Halimbawa, iba ang decision-making natin pag may papasok na bagyo kumpara sa normal na tag-ulan lang. pic.twitter.com/25tgxFd4Wu

— Vico Sotto (@VicoSotto) September 19, 2019

His graphic artists need a raise!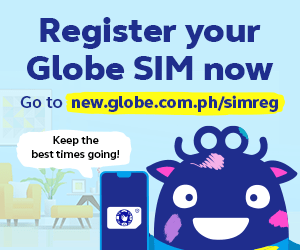 His wardrobe fails
Malas lang lighting 😂 tiningnan ko nga ulit barong ko kanina maayos naman

— Vico Sotto (@VicoSotto) June 30, 2019
Walang pakialamanan ng style! Buti nga di ko sinuot yung sombrero sa likod eh 😂 https://t.co/lLEcQnbQUP

— Vico Sotto (@VicoSotto) June 17, 2019

You can catch him slipping but he's just going to brush that off. You actually can't catch a confident man slipping.
His random jokes
Yung last pic parang model lang ng Pantene si Ate ng OPS https://t.co/Mer145skMQ

— Vico Sotto (@VicoSotto) February 3, 2020

Much like this article, nothing probably warranted the tweet above. But sometimes we just have to unleash our superior captioning skills to the world.
Speaking of caption skills
[Across the street]

I said, "hi taba!"

He put his hand on my shoulder, "sige brad, smile ka lang diyan. usap tayo mamaya." pic.twitter.com/o5MFKie68z

— Vico Sotto (@VicoSotto) November 1, 2019
[During an inspection]

Manong: Sir pwede magpa-picture? *gives me phone*

Me: Sige po sir, piktyuran ko kayo!

Manong: Ngye!! pic.twitter.com/OfJWcTcn3H

— Vico Sotto (@VicoSotto) September 11, 2019

He has proved time and again that he is an easygoing humorous guy. Mayor Vico works hard visiting various departments in his city, accomplishing paperwork, and managing other tasks we're not privy to, but he still takes the time to think of witty captions.
Yes, he's single
Kasalang Bayan.

Congratulations and Best Wishes to the 50 couples who were married this morning. This was my first time officiating a wedding.

(Ang magtanong ng, "eh ikaw kailan ka ikakasal?" magmumulta ng 500 pesos) pic.twitter.com/84bWADjXug

— Vico Sotto (@VicoSotto) December 20, 2019

Ever since Mayor Vico was sworn into office, there has been much talk about his love life (or lack thereof). For the gossiping titas out there, it's unusual that a bachelor such as Mayor Vico who is in his 30s is yet to get married, let alone have a girlfriend. But Vico himself has pointedly said love isn't his primary focus at the moment.
His photo edits
Ongoing distribution of Senior Citizen Cash Gift (3,000 pesos).

Para mabawasan ang oras ng paghihintay ng mga senior, di na iniipon ang seniors para sa pagdating ng mga politiko.

Pag dating nila, release kaagad. Kahit pag nagsasalita ako, tuloy lang ang distribusyon. pic.twitter.com/9TinA04eo4

— Vico Sotto (@VicoSotto) December 18, 2019
City Hall Employee: Mayor, baka naman na-permanent lang yan dahil malakas siya sa yo.

Me: Kwalipikado siya at 43 years na casual. Deserving 'to. Ngayon ko lang din siya nakilala personally.

Employee: Ngayon lang?? Eh paano niyo ipapaliwanag to?? pic.twitter.com/Qmm2JIREqF

— Vico Sotto (@VicoSotto) January 22, 2020

Mayor Vico always makes sure he makes things interesting for those who follow him. He won't lose his sense of humor just because he's a government official!
He's responsive to his citizens' concerns
Yes for the first year we will maintain the current funding and focus on streamlining requirements, processes. Pero next time na tawagin mo kong "babe mayor" may 500 peso penalty 😂 hahaha

— Vico Sotto (@VicoSotto) June 20, 2019

Mayor Vico actually spends time to read replies. When he's not dishing out snarky replies like the tweet above, he answers questions and assures Pasigueños that their concerns are heard. So go ahead and tweet him about a pothole that's been bothering you for so long, he'll do his best to fix that problem.
What's your favorite Mayor Vico Sotto witty tweet?