Virtual meetings can get boring pretty quickly. And if you have one too many in a day, it can spike your stress levels too. This is why it's a must to inject a little excitement into your Zoom sesh with fun games everyone can participate in. Before tackling another hour of your status report, why not play a game of Bring Me, Logo Quiz, or guessing movies through emojis? Here are a few of the best ice breaker games you can do on your next virtual meeting:
Two Truths and a Lie
It's the classic party game — and because you don't need props, it easily translates to Zoom! Two Truths and a Lie is a fun game that lets you get to know the players — in this case, the meeting attendees — better. Each person will say three statements about themselves — two of those are real and one is a lie. The rest of the participants can have fun guessing which statement is made up. This will work best with a small group of people since you wouldn't exactly have enough time for a group of, say, 80 people.
Last Man Standing
Another ice breaker you wouldn't need to prepare props for is Last Man Standing. It's a short interactive game that makes sure everyone at the meeting gets to participate. You start by asking everyone to turn their cameras on. Call out categories and if it applies to them, they should turn their cameras off. For example, you say "Turn your camera off if you have a dog." You will keep saying these categories until there's only one person with their camera on. Modify the game so it could fit your meeting better.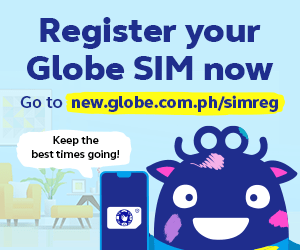 4 Pics 1 Word
The classic mobile game that took the internet by storm a few years ago proves to be a great game to date. For this game, players will be shown four pictures with one word in common. They have to guess what that word is. All the facilitator has to do is prepare a few rounds and watch the attendees think hard about what one word links those images together.
Bring Me
If you want to add a little more energy to your game, the classic Bring Me on Zoom is the best way to go. It's one of the best ice breaker games you could ever play! The mechanics are the same as playing the game face to face. A facilitator will ask the attendees to bring a specific item and they will race around the house to find it. To make things challenging, make sure to include items that will require them to get out of their seats. Something from the kitchen, for example. The first person to show the desired item on-screen wins.
Logo Quiz
Logo Quiz is a fun game that will put everyone's memory to the test. You can stage it in three levels: easy, medium, and hard. All you have to do is get a bunch of logos from all the brands you can think of and obscure certain parts of it. Attendees have to guess the brand within a time limit. You can divide the participants into teams and whoever guesses correctly first wins.
Zoomed in Picture Guessing Game
For this game, you magnify photos until the original object is almost unidentifiable. And then you can watch the players go mad trying to guess what it is. You'd be surprised how zooming in on photos like a cat's fur and someone's irises can get so confusing.
Guess the Movie from Emojis
Guessing games always get everyone's brain juices flowing and guessing movies from emojis is a chill yet challenging take. You can have fun picking your movies and translating them into identifiable icons. Your players love movies, but are they fluent in emojis? It's your chance to find out! But you also have to be careful to choose movies the crowd will know.
Drawing Guessing Game
If you want to get a little bit artistic, you can challenge your Zoom attendees to a Drawing Guessing Game (a.k.a. Pictionary online). Log on to websites like skribble.io and drawize.com and create a private room. You can have one player draw a word on screen while the rest of the players guess what it is. Alternatively, you can share screen and use the whiteboard feature on Zoom. As for the words, you can pick them out with the help of the online Pictionary generator.
Know other best ice breaker games? Share it with us in the comments!
Check us out on Facebook, Instagram, Twitter, and YouTube and be the first to know about the latest news and coolest trends!