Hack You! 8 Binay-Bashing Tweets Probably Written by Paid Hacks(?)
Jul 3, 2015 &nbsp • &nbsp 8List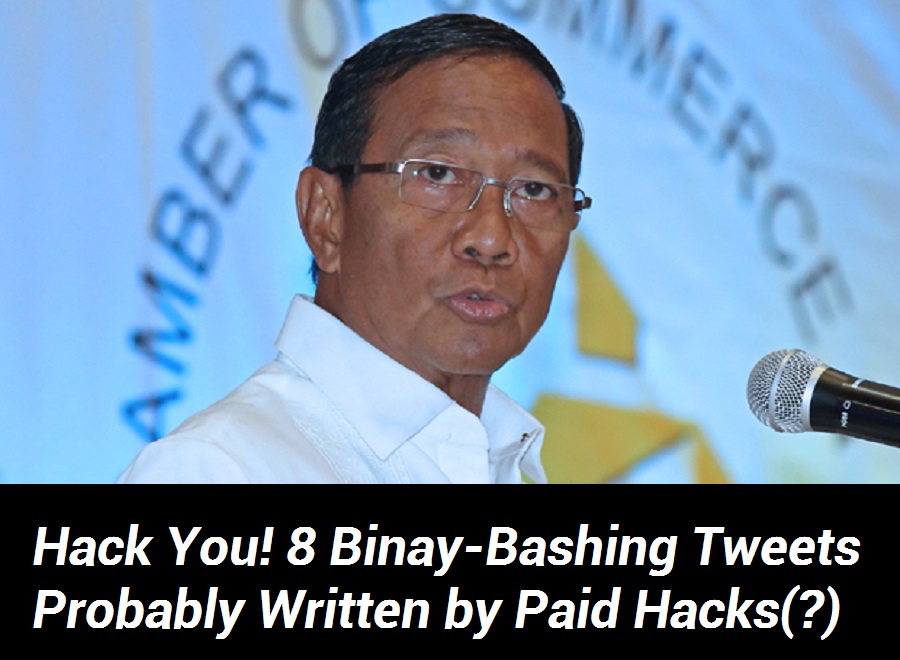 Vice President Jojo Binay and his son Makati Mayor Junjun recently addressed the criticisms their camp has been getting on social media. The father and son questioned the validity of the opinions expressed, calling those detractors as nothing more but "paid hacks," nothing more but paid trolls to tarnish the image of their camp. Mayor Binay further says that social media shouldn't be the basis as the true sentiment of the voting public.

Let's take a look at what these "paid hacks" have been saying.
8.

Now that's just racist.

7.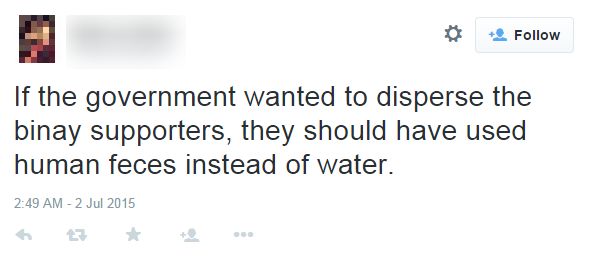 Don't be such a party pooper.
6.
#PrayforJiro
5.
Careful, those alleged "hakot supporters" have been with Binay from the very beginning.
4.
Pero…okey dapat si Kokey…
3.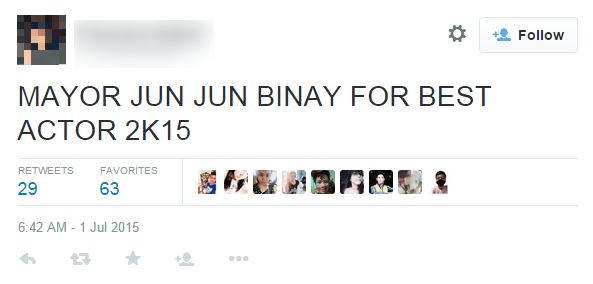 2.
1.
What are your favorite tweets from the millions of "paid hacks" out there? Link us, or share them with us in the comments!