The 8 Narrative Conflicts In the Poe-Binay Saga for 2016
May 20, 2015 &nbsp • &nbsp Tim Henares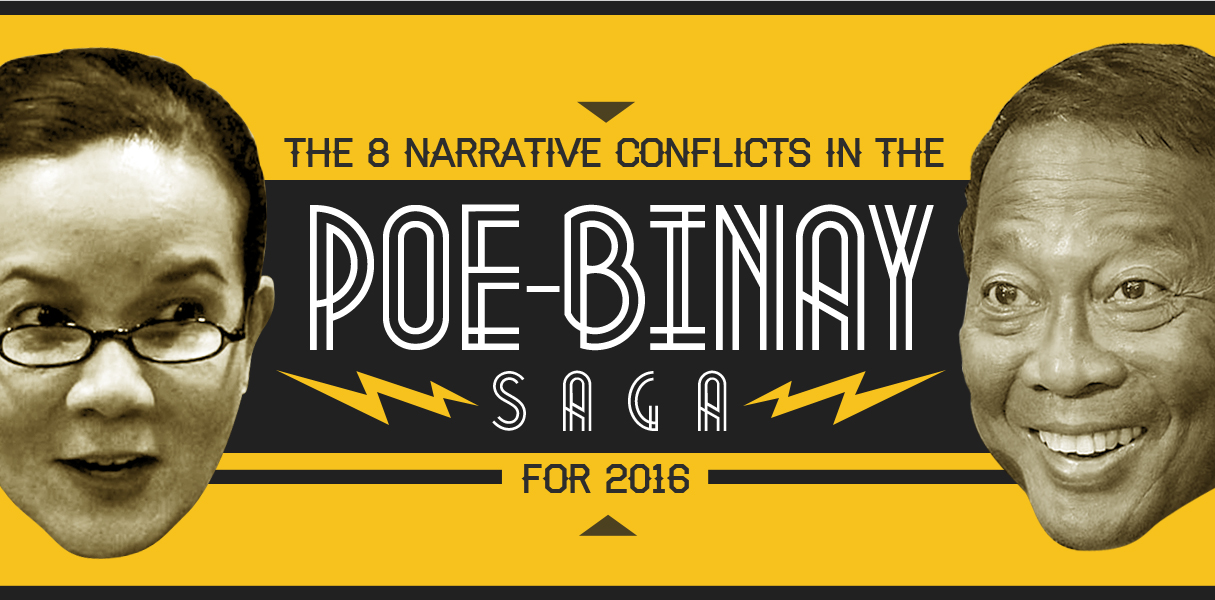 [dropcap letter="I"]f you've been paying attention to the news lately, there's been a lot of talk going around about Senator Grace Poe and Vice President Binay, who are both eyeing higher office. While it's not yet set if the good Senator is running for president, we all know what the Vice President's intentions are, and he fired the opening salvo by insisting you need "experience" to run the country. But that's just one front where the battle is being laid out. There are seven more.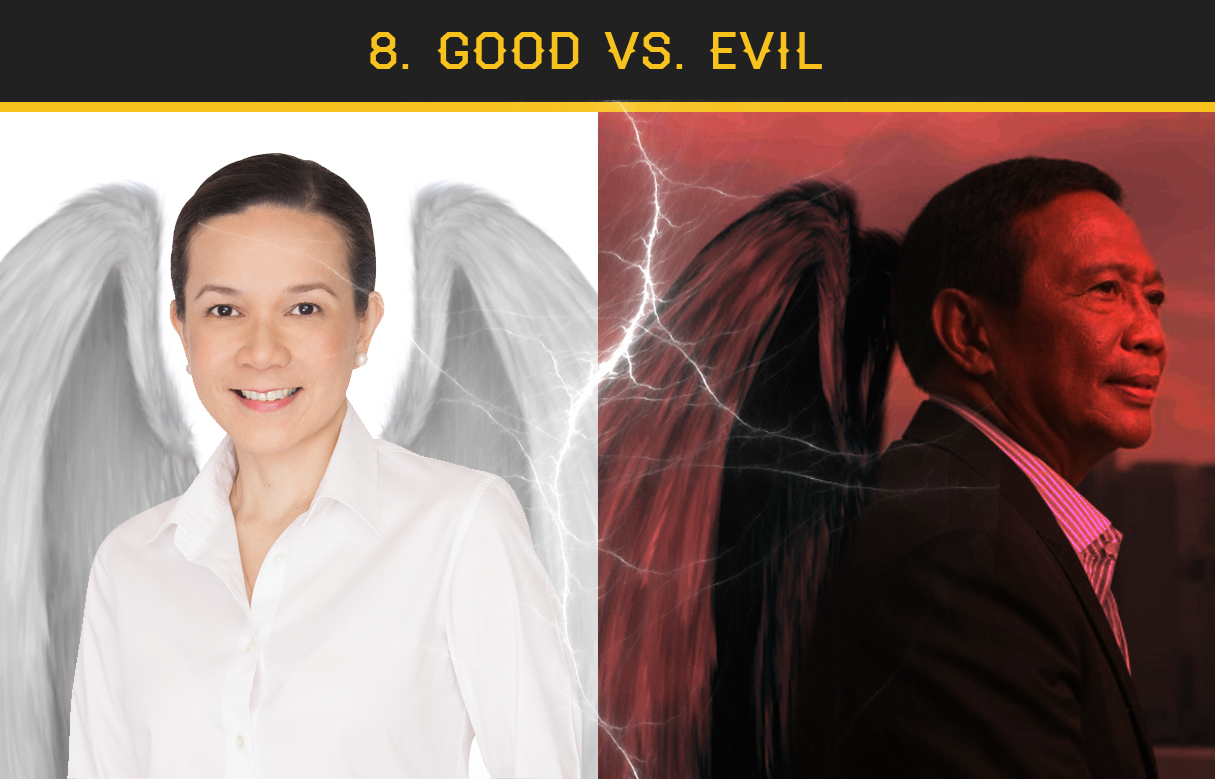 Whether or not you believe in the way the narrative is being spun, it's pretty clear that the clean-nosed Senator is going to do battle with VP Binay, and one of her strongest arguments would be the lack of corruption issues hounding her. This is a narrative custom-built for the Senator to win.


The kind of battle that clearly favors the vice president, the Rookie vs. Veteran republic highlights the huge gap of experience between Senator Poe and VP Binay. It's an interesting tack to take, because it's one that the Vice President's own daughter was quick to ignore when used against her. Still, it's hard to argue with experience and results.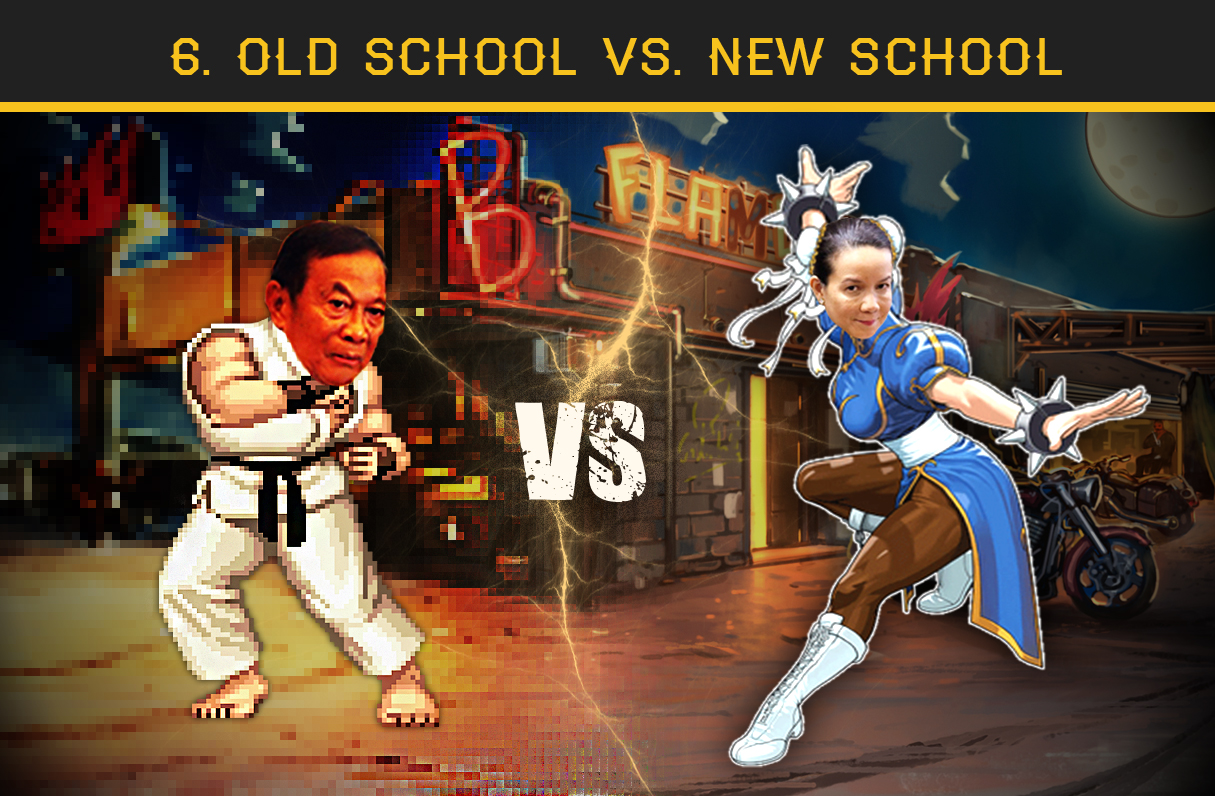 The colloquialism "trapo" for "TRAditional POlitician" has led to backlash in social media whenever someone grandstands in order to keep themselves well-remembered come the elections, but can you really blame them for doing that when it clearly works? We voters are a forgetful lot, and only when we are constantly reminded to the point of annoyance do we remember when certain politicians are actually doing their job. In reframing the experience debate towards the paradigm of old approaches vs. new approaches, Senator Poe regains a bit of her edge, but just barely. Sometimes, the old school still resonates with voters. That's why we vote based on family names and celebrity status, for the most part.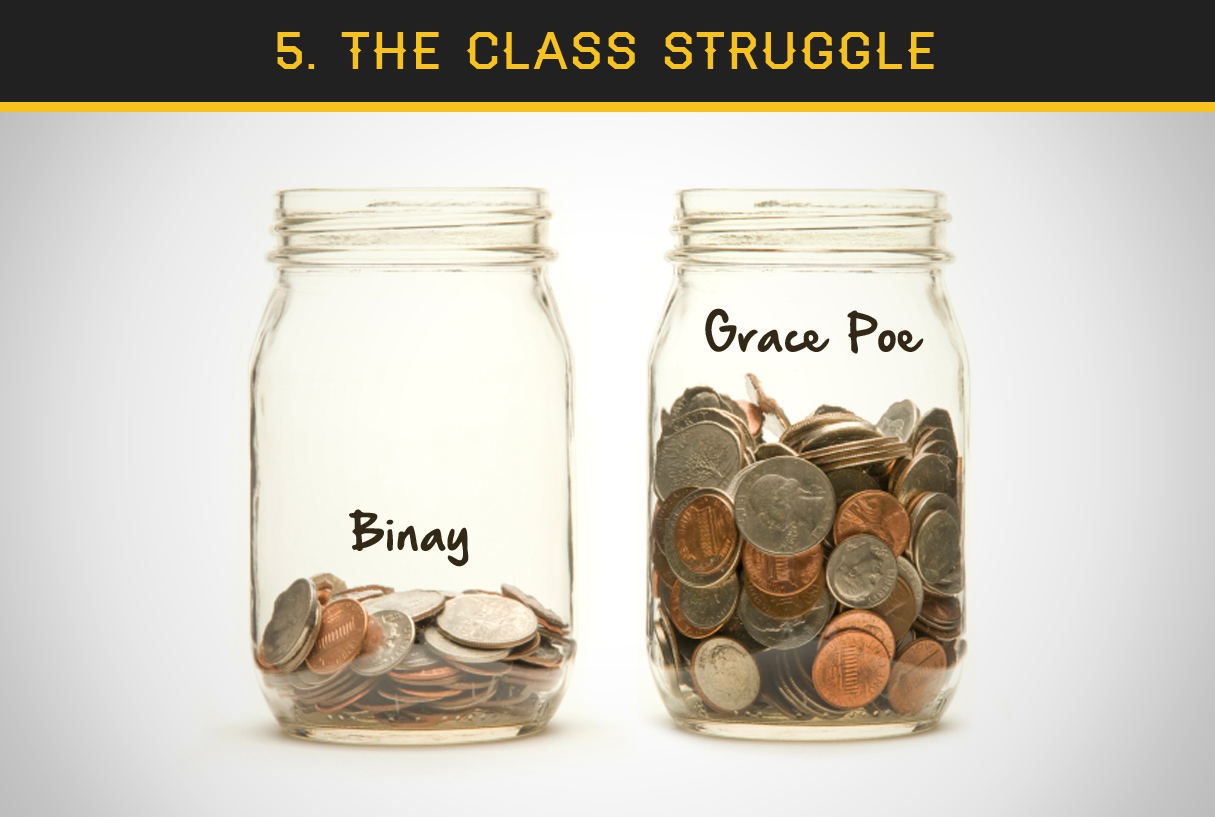 This is a very interesting paradigm, because it's clearly not something Senator Poe has any business using. Yes, her dad certainly came from poverty, but she didn't experience that for a lengthy period of time. Meanwhile, VP Binay uses both his complexion and his actual history to remind people that there was a time where he was indeed a poor young man.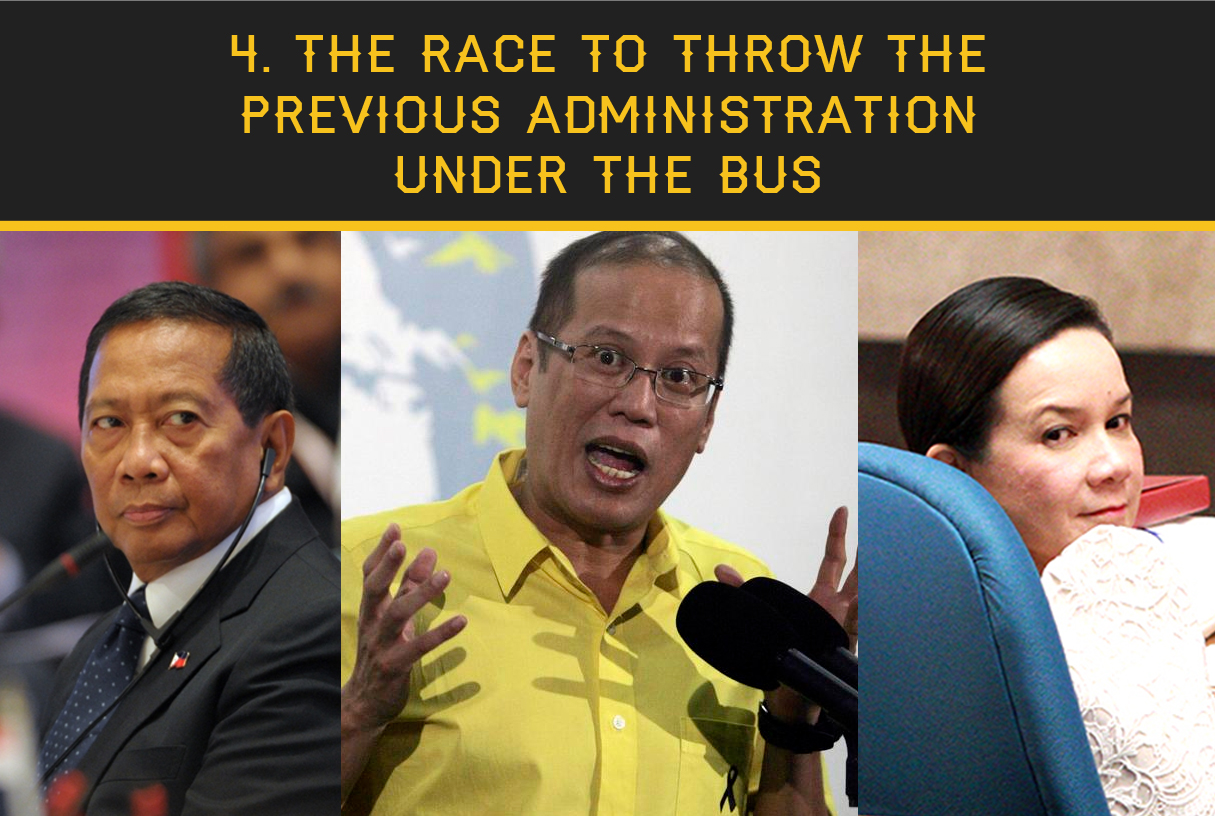 It's a well-known fact that when the incumbent is on his way out, a lot of candidates will use the built-up animosity with the incumbent to gain brownie points with the people. Between the vice president and the senator, it's pretty clear that the former has more to gain than the latter by doing this. At the moment, it's clearly in Senator Poe's best interests to tow the administration line.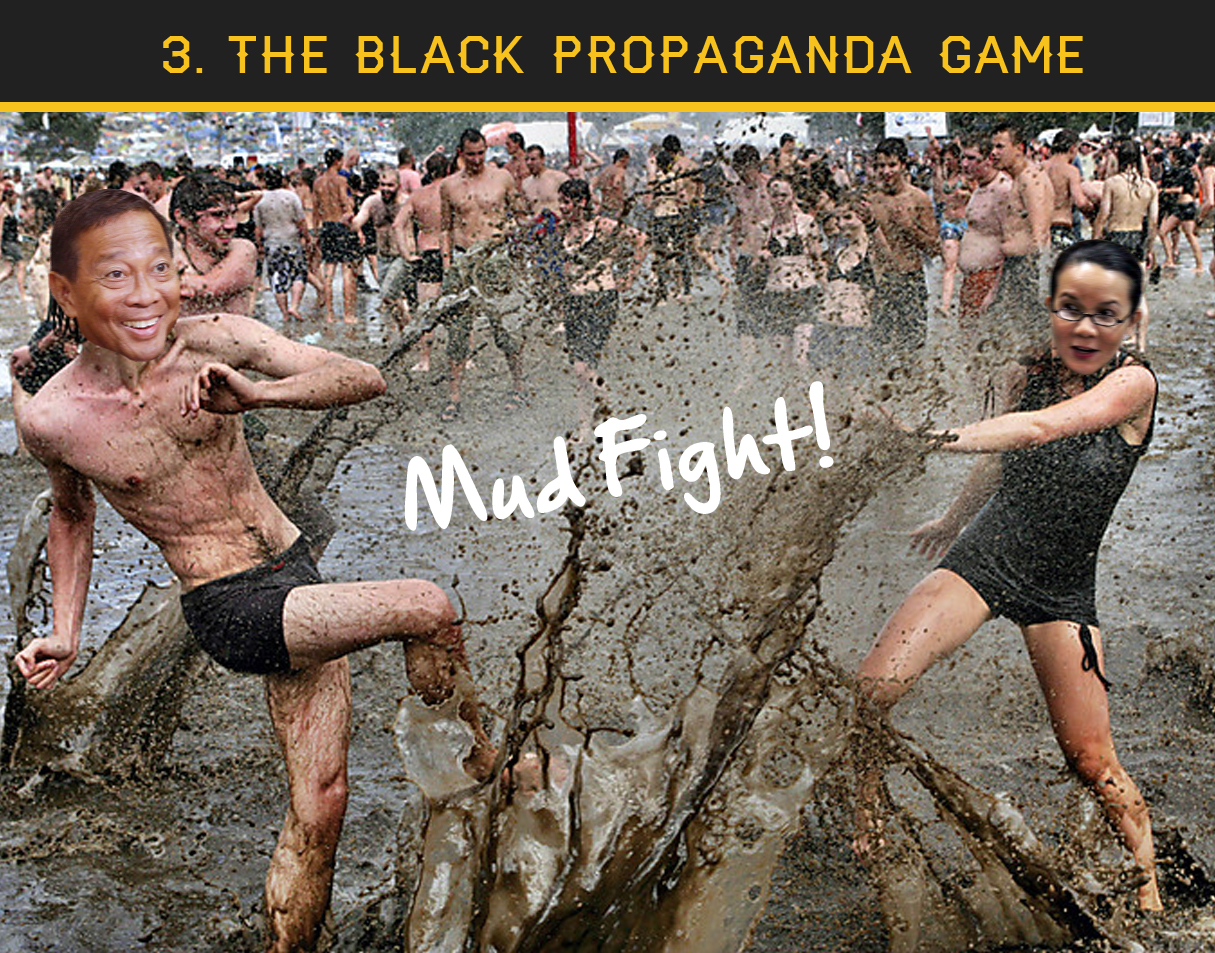 If people had to play dirty and air out each other's dirty laundry, unless we discover that Senator Poe was a serial killer, it should be apparent who's going to come out smelling like roses here. This would be especially true if Senator Poe herself decided to abstain from the mudslinging. It's unnecessary on her part.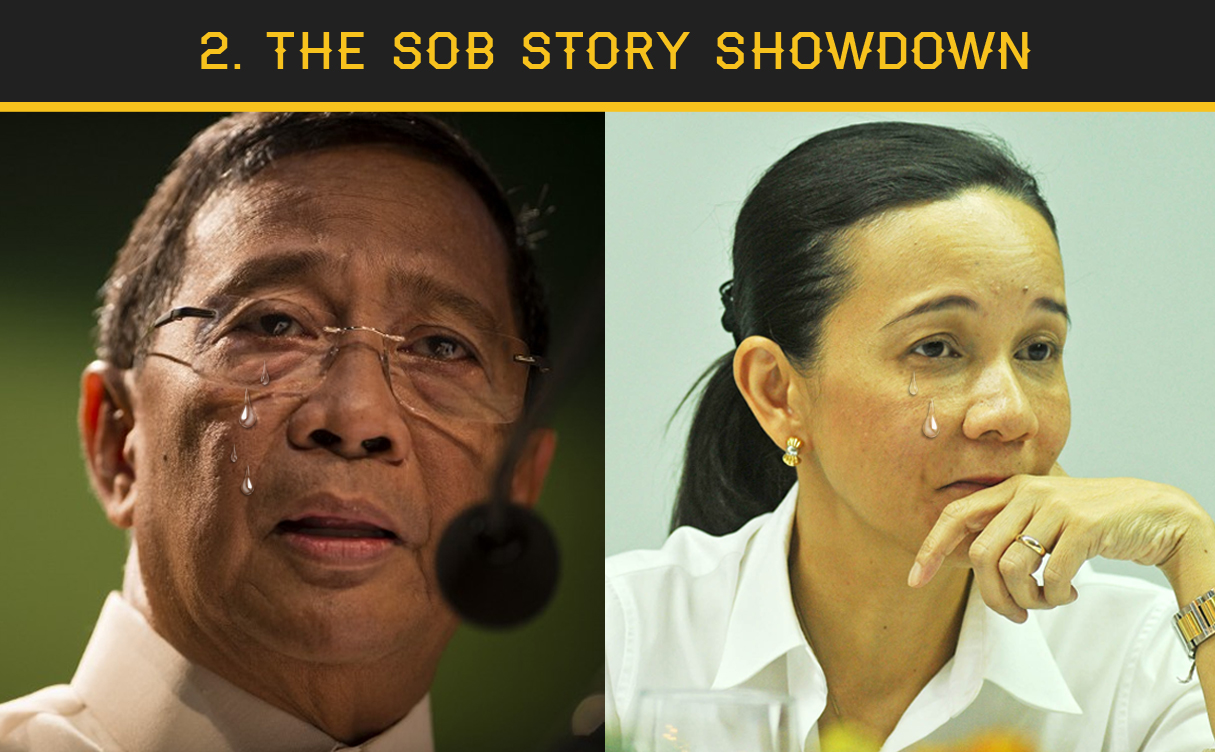 The poor, oppressed Binay clan is going to have to contend with the daughter of the Action King who should have been president in 2004. Those are both pretty compelling and dramatic stories, and it's practically a toss-up which one would be more endearing to the masses.


It's going to be impressive how often we're going to hear this platitude that their winning is "the will of God." Here's a secret: it isn't. It's the will of the people who are voting, tempered by the will of the people who will cheat during the elections.