8 Jobs that are Perfect
for People with
Bitchy Resting Face
By Abu Poblete
A resting bitch face or BRF can be both a blessing and a curse. People always ask you if you're okay or if you're mad, even when you've had a pretty great day. People have chosen not to talk to you because you give off the don't-talk-to-me vibe, even though you know you're the friendliest person in the room. Sadly, having a Bitchy Resting Face also means that you've said the words "Ok lang ako," more than you've said "I love you," to your bae.
Having an BRF may make you look like you're ready to kill everyone within a ten-meter radius, but one thing's for sure: having BRF makes people take you seriously. They might not be able to look you straight in the eyes, but can rest assured that you have their attention, thanks to your default ability to see into their very souls.
Why not take your BRF to the next level? It's actually been proven that people with BRF are better communicators than lesser beings with normal facial muscles and expressions. Here are 8 career choices that will make your deadly face your own special superpower.
8. Gym Instructor
Via reactiongifs.com
What better motivation to put your ass to grass and do those crunches than an instructor or coach with BRF? They'll inspire you to work harder, mostly out of fear but also for the gratifying moment when their face muscles finally relax and they tell you they're proud of you.
7. Security
Via reddit.com
Being intimidating is a part of the job of any kind of guard. Whether a personal bodyguard, security guard or bouncer, a Bitchy Resting Face is a perk will definitely deter any troublemakers, and that's the kind of guard that gets the job done.
6. Comelec Official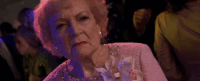 Via heckyeahreactiongifs.tumblr.com
If your goal is to work for the government, then being a COMELEC official might just be perfect for you. Just let your numbing stare do the work and nothing fishy will go on in your precinct.
You can also use your superpower to drive away thick-skinned vote-buyers–just raise an eyebrow and you'll have them running for the hills.
5. Traffic Enforcer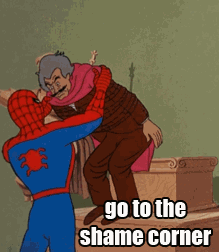 Via continuumissues.files.wordpress.com
Drivers will think twice about giving you suhol when you stare at them with eyes that say, "Kaya 'di umuunlad Pilipinas eh, dahil sa mga pasaway tulad mo. Eto ticket mo!"
4. Human Resources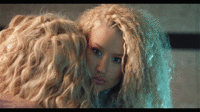 Via giphy.com
With a face like yours, you're bound to get each and every employee to turn in their requirements and paperwork, not to mention getting them to the office on time for fear of getting a memo from you.
3. Professional Gambler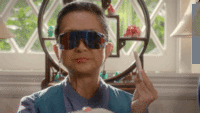 Via freshofftheboatabc.tumblr.com
With your built-in poker face, not only will they not be able to read your hand but you'll even scare your fellow players into thinking you'll get them outside if they challenge you (even if you know you're about to lose your life savings).
2. Haunted House Staff
Via dose.com
A normal person's BRF is scary enough in normal situations, but imagine encountering one decked out in horrifying make up. /shudder
1. Airport Immigration
Via reddit.com
You never know which passengers have drugs in their stomachs or which ones are trying to get in the country illegally. Your BRF will not only scare them into coming clean, but you'll have them hightailing it back to where they came from before they even reach the carousel.
Do you know any jobs that would be perfect for people with Resting Bitch Face? Help manage our careers by leaving a comment!