Customers of the Bank of the Philippine Islands (BPI) woke up on January 4 in a panic. Many have reported their accounts had unauthorized transactions, some even amounting to P20,000. Those who rushed to check their accounts and see if they've been victims of this issue found yet another thing to panic about — the BPI app is inaccessible. What's going on?
0431 Debit Memo
BPI customers posted screenshots of their accounts with a number of noticeable "0431 Debit Memo" unauthorized transactions. Some had multiple small transactions while others got five-digit deductions. Because of the issue, "Hoy BPI" and "0431 Debit Memo" were top trending topics on Twitter.
0431 Debit Memo !

Sana maayos nyo to agad BPI !😞 pic.twitter.com/EC1fqyXxJ6

— LilsAlmadin (@lilsalmadin) January 4, 2023
To make matters worse, the bank's app and its website became inaccessible as users flocked to check theirs.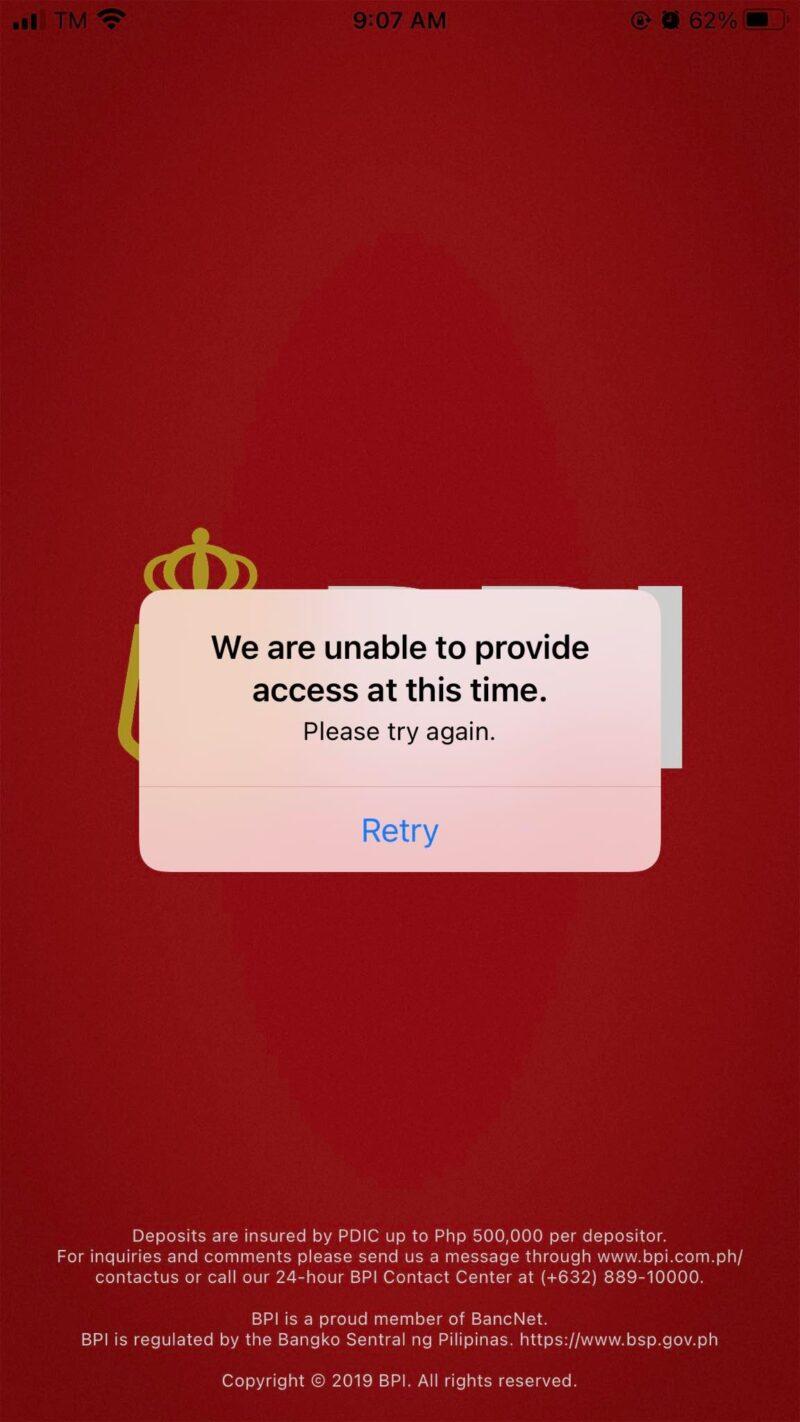 BPI acknowledges the glitch
ADVISORY: Some ATM, CAM deposits, POS and e-commerce debit transactions from Dec. 30 to 31, 2022 were posted twice. We are already working to reverse the duplicate transactions. Rest assured that your account is safe and secure. Thank you.

— BPI (@TalktoBPI) January 4, 2023
A few hours into the mess, BPI swiftly released a short statement on their social media accounts. They acknowledged the fiasco and explained that the deductions were debit transactions from Dec. 30 to 31, 2022 posted twice.
"We are already working to reverse the duplicate transactions. Rest assured that your account is safe and secure. Thank you."
What should you do if your account has a deduction?
Right now, all you can do is wait for BPI to finish reversing the duplicate transactions and fixing the app. That would take anywhere between a few hours from now or the usual three to five business days. But if you want that peace of mind, you can still reach out to BPI through their customer service hotline (02) 8891 0000. You can also send a request form through their website or send them a message on Facebook and Twitter.
But don't panic, BPI can fix it!
Still worried? You'll be glad to be reminded that the Philippine Deposit Insurance Corporation (PDIC) provides BPI customers a maximum deposit insurance coverage of P500,000 per depositor. Here's how to file a claim if you need to.
Aside from that, other BPI customers reminded panicked netizens that the bank is "too big to fail."
"Maibabalik pera nyo mapa hack man yan or glitch," said journalist Art Samaniego Jr. on Facebook. "Di yan gaya sa mga investments mo sa crypto na pina manage mo sa taong nakilala mo lang online. Di yan gaya sa online kalabaw na inalagaan mo pero nauwi sa wala. At lalong di yan katulad ng mga robots na nag mi mina ng bitcoin na biglang nawala noong mag wi-withdraw ka na."
What lessons can we learn from this BPI 0431 Debit Memo issue?
First off, no bank account is 100% safe. There are a lot of risks at any given time. Remember other banks like Security Bank and BDO having phishing and hacking issues that affected their customers too? With more and more banks prone to error, which one can Filipinos really trust with their hard-earned money?
Second, the best solution perhaps would be to spread out your money to different accounts. Never put all your eggs in one basket, as they say. Try a mix of traditional banks and digital banks (these ones even have high interest rates so your money makes money even as it sleeps).
Check us out on Facebook, Instagram, Twitter, TikTok, and YouTube, to be the first to know about the latest news and coolest trends!