This year was a big one for pop icon Britney Spears. While she didn't have any new music out, she did finally get the freedom she has long desired *and* deserved when her years-long conservatorship ended in the second half of 2021. Now, she's teasing fans with a new release — and cheering herself on like a queen!
She's still got it
View this post on Instagram
Britney posted a video of herself belting out some high notes in front of a bathroom mirror. This is the first clip fans have seen in a while of the pop star showing off her vocals. Usually, the singer posts clips of her dancing and working out on Instagram, but a vocal run is rare.
ICYMI, she was in a 13-year conservatorship
View this post on Instagram
The forty-year-old singer was recently freed from the conservatorship she was placed under in 2008. This year, Britney became more vocal about her family's involvement in the conservatorship and how she thought they even deserve to be in jail. She vowed that she would "not perform" as long as her father is still handling her affairs. The conservatorship was officially put to an end last November, giving the singer control and freedom over her life, career, and personal affairs.
#FreeBritney: Why Britney Spears Deserves to Have a Life
#FreeBritney: Why Britney Spears Deserves to Have a Life
Meryl Medel | Jun 25, 2021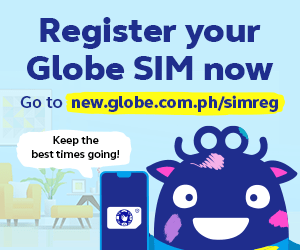 'My own cheerleader'
Accompanying the simple video is a caption that she's here to boost her own confidence and cheer herself on in this new chapter of her life.
View this post on Instagram
"I just realized this today guys … after what my family tried to do to me three years ago … I needed to be my own cheerleader !!!!" she wrote. "God knows they weren't …so I just read up on my self and this is what I found."
Britney says list out all your accomplishments
Now that she's free, Britney is here to start living her best life. She's starting it with a few vacations, a lot of dance and exercise videos, and a pep talk as a reminder for herself of how much she has already accomplished. In the caption of her recent Instagram video, she quoted her RCA Records artist bio to remind herself of what she has achieved over the years.
New song?!
For the first time in a long while, the singer said she's working on new music. "Pssss new song in the works," she wrote in the caption. "I'm gonna let you know what I mean 😉 !!!!!"
View this post on Instagram
Aside from this one mention, Britney hasn't teased anything about the 'new song,' but with her many successful hits, we're pretty sure she's gonna smash it.
Would it be an album?
While she did tease a "new song in the works," whether it would be part of an album or not is still up in the air. According to a close source of Page Six, Britney is excited about making music again out of the control of her conservatorship. The singer "wants to make music and perform again," but it's "not her top priority right now and hasn't been for a while." Understandable. Live your best life, girl!
What was her last music release?
View this post on Instagram
Britney last released music over five years ago with her ninth studio album Glory (2016). Her Piece of Me tour followed shortly after the album's release, but the residency tour in Las Vegas was canceled in 2019. Since then, she has been on an indefinite work hiatus.
Fans are just happy she's happy
Just a couple of months before the official end of her conservatorship, Britney got engaged to long-time boyfriend Sam Asghari, with whom she's planning to expand her family. Now, she doesn't need the permission of her conservator to marry her fiancé.
View this post on Instagram
After so many years struggling under the conservatorship and the spotlight, Britney is finally in control of her own life. And whatever she's up to — whether it's new music or a life out of the limelight — fans are just rejoicing for her.
Follow us on Facebook, Twitter, Instagram, Tiktok, and Youtube for the l8est entertaining, useful, and informative lists!