As soon as it was announced, tickets for Bruno Mars's 24k Magic Tour in Manila sold out quickly. The promoter, MMI, announced a second show due to popular demand.
While you contemplate how you'll be able to score yourself tickets for that show (May 4, 2018), here are some Bruno Mars songs to accompany the events of your life. And if you miss out completely on both concert dates, well, we're pretty sure we can find a Bruno Mars song for that, too.
When you're head over heels someone
"Just the Way You Are" made us fall head over heels over Bruno Mars's talent. As soon as that beat comes on, you can't help but sing along. Especially when your SO is just beside you.
When you want to get jiggy wit it
This song appeared on Mark Ronson's album  Uptown Special. Co-written by Bruno Mars, "Uptown Funk" never fails to move our legs long after its release in 2014.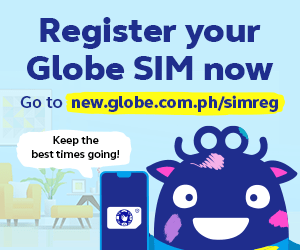 When you're feeling hot
Might be a bit unorthodox to put this on when you're feeling sexy, but "Locked out of Heaven" will definitely set up the mood for a romantic romp. Wait till you get to the part where he's singing "your sex takes me to paradise, and it shows." Ooh yeah.
When you're at the tail-end of petsa de peligro
Bruno Mars has collaborated with artists from different genres. "Billionaire" was popularized by Travie McCoy (remember him?), but it's the singable chorus that got us hooked, and has us singing passionately every petsa de peligro.
When you got your heart ripped out of your chest
You'd be hard-pressed to name a song that is as heartbreaking as "Grenade". I suppose we all experienced unrequited love at some point in our lives. And this track is the perfect soundtrack for those moments.
When you get back together
Of course, it doesn't have to be Versace, but you get the idea.
When it's a Monday
Oh, Monday. Why do you always come at the most inopportune time?
When you're getting ready for the Manila leg of The 24K Tour
There's plenty of time for you to jam on this one before you sing your lungs out. And if you happen to be one of those who misses out on seeing Bruno Mars perform live, well, let us all just sing together. Huhu.
What other songs can you think of? Tell us below!