It's no secret that the BTS fandom a.k.a. ARMY is quite a diverse fandom, with fans ranging from toddlers to students to professionals to even the elderly. The group's music caters to all ages, so it's really no surprise that they've gathered a loyal following. But beyond the music, albums, and other usual K-pop merchandise (e.g. lightsticks!), these are things every tita-at-heart ARMY would love to have — because yes, you can have useful merch while supporting your idols!
Note: Many of these stores don't deliver straight to the Philippines, so you could either join a group order or use a forwarding service like those listed here.
Mood Lamp

Need a night light? This mood lamp would give you just the right amount of light in the dark to illuminate your immediate surroundings without disturbing your sleep. You can even adjust the brightness as you please. Get it from Lazada for PHP 2,930.
Sandwich and Waffle Maker

Make your merienda cuter than ever with this BT21 Baby sandwich and waffle maker. It comes with detachable BT21 Baby character pans, so you can enjoy your breakfast with the designs of Tata, Mang, Chimmy, RJ, Koya, Cooky, Shooky, or Van. Get it from Naver for KRW 47,200 (around PHP 2000).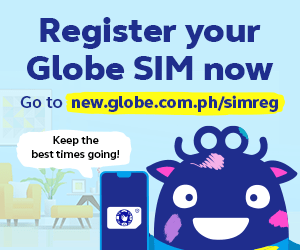 Scented Candle
View this post on Instagram
Inspired by their song "Blue and Grey," this candle emits a fragrance that would make you instantly feel warm and cozy. The official candle sold out within hours of its release, but you might be interested in BTS-inspired candles made by fans — like these ones from BomDal Candles.
Car Wireless Charging Phone Cradle

Useful and cute? These BT21 wireless chargers got you. You can get your phone charging while it's mounted on your car dashboard. You even get a cute BT21 Baby peeking out at you. If you want one for your desk, a table-type is also available. Get it from Naver for KRW 45,000 (around PHP 1900).
Bluetooth Microphone

One of the reasons ARMY loves BTS so much is for their music and the messages each song carries. Well, for the ARMY who love singing along with their songs, this bluetooth mic is a must-have! We can all do karaoke anytime, anywhere. Get it from Royche for KRW 39,900 (around PHP 1700).
Memory Foam Pillow and Cushions
View this post on Instagram
Every ARMY would agree when you say that BTS and their music got their back. This time, though, these cute BTS chibis got ARMY's back literally. Thank you for supporting us and our back pains. Get it from Nara Deco for a starting price of KRW 16,000 (around PHP 700).
Seed Sticks
View this post on Instagram
Yes, you read that right: seed sticks. You could grow your very own mini garden complete with mini BTS members right in your room. This is every plantitas' dream come true! Get it from Nara Deco for KRW 4,000 (around PHP 170).
Soap Dispenser
View this post on Instagram
In the midst of this pandemic, hygiene is more important than ever. And even BTS and BT21 agree! Just look at this uber adorable auto-soap dispenser that'll keep you and your hands germ-free. Get it from Royche.
Have you bought any of the merchandise on this list? Any others we should see for the tita in us? Share them with us!