After releasing their anthology album Proof, global phenomenon BTS announced that the group will be taking an extended break so that members can instead focus on individual activities. The members of the septet — RM, Jin, Suga, J-Hope, Jimin, V, and Jung Kook — talked about their decision to put their group activities on pause during an hour-long video recorded for their annual Festa event, which is part of the celebration of their debut.
Not a hiatus
BTS said they will "take time to explore some solo projects" in order to better understand themselves as individuals and eventually come together once again with better synergy.
"I think now we're starting to think about what kind of artists we each want to be remembered by our fans," Jimin said about their decision. "I think that's why we're going through a rough patch right now, we're trying to find our identity and that's an exhausting and long process."
"I think that change is what we need right now," J-Hope added. "It's important for BTS to start our second chapter."
Hybe, the entertainment company managing the group, released a statement clarifying that BTS is not on hiatus. The original Korean dialogue was translated into English, and the word "hiatus" was used in translation. However, Hybe said, "BTS are not taking a hiatus. Members will be focusing more on solo projects at this time." The boys will still be doing some activities together, but will be taking a break from creating and performing music as a group.
Music festivals
The members of the group haven't participated in any music festivals in years. The last time was in 2015 when RM performed at the Korean hip hop music festival All Force One. He invited Suga and J-Hope on stage, along with their frequent collaborator Supreme Boi.
And it seems we'll be seeing a BTS member again at a music festival. A week ago, Chicago-based music festival Lollapalooza announced that J-Hope is set to be the first-ever South Korea artist to headline a main stage at a major US music festival. He will be performing on the last day, July 31, Sunday in the 9-10 PM time slot. Maybe the other members will also be joining music festivals with their solo work soon.
We're thrilled to announce #jhope of @bts_bighit will headline #Lolla 2022 on Sun, July 31st! 🙌 His performance will make history, cementing him as the first South Korean artist to headline a main stage at a major U.S. music festival. 🎉 Get tickets now: https://t.co/bmjLHHMiVU pic.twitter.com/7kUjSdHj7L

— Lollapalooza (@lollapalooza) June 8, 2022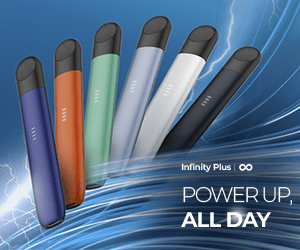 More solo music
In the video, the members said that they will now be releasing albums featuring their own individual music, instead of the usual mixtapes that some members have previously released. RM put out his eponymous mixtape in 2015 and his second mixtape mono. in 2018. Under the name Agust D, Suga released Agust D in 2016 and D-2 in 2020. J-Hope announced his first mixtape entitled Hope World in 2018. The BTS vocalists have also released several individual tracks over the years.
"A lot of our fans think that mixtapes are our solo content. But actually starting with J-Hope, we'll officially be showing our individual colors… It's actually late for us," RM said. "So that's the kind of change we'll be having going through."
"Since we're singers it'd be most effective if we showed that with our music or performance," he added. "So that's why we're going with albums and not mixtapes from now on."
"BTS plans to announce the start of "BTS Chapter 2″ through the release of their solo albums and collaborations with various artists. Their individual activities will be released sequentially, and the first will be J-Hope.

BHM said, "BTS will start a new chapter that will + pic.twitter.com/eTh1PBVcVK

— bora 💜 (slow) (@modooborahae) June 15, 2022

According to the BTS members and their label, J-Hope will be the first to release his first solo content, which is in line with his appearance in Lollapalooza. V may release his some time next year, which he has been working on for 3 to 4 years already, says Jimin.
"The other members all have their release date planned out so I think mine will be the last," Jin added.
Collaborations
Aside from individual music, the members also seem to be planning some collaborations with one another. In the video, Suga shared that Jimin asked him to feature in one of the latter's songs in his own album. So that's something to look forward to. Who knows, the other members may also be planning to collaborate with one another. RM already featured in "Strange", one of Suga's tracks in D-2.
JIMIN ASKED YOONGI TO FEATURE IN A SONG WITH HIM 😭 pic.twitter.com/P8TEIFd7zy

— ღ (@90symn) June 14, 2022

On top of collabs within the group, fans have also been speculating that some members may be working with other artists both in and out of Korea. Previous collaborators of different BTS members include Coldplay, IU, Epik High, Halsey, Nicki Minaj, and more.
Acting roles
During the dinner, the topic of acting was also brought up. Jin shared how at first, he wanted to be an actor because he wanted to learn different things.
"But I became an idol instead and experienced and learned even more than I could've ever imagined," Jin said. The other BTS members immediately showed support for Jin, saying he could even do it now.
YOONGI SAYING THAT SEOKJIN CAN BE AN ACTOR NOW AND NAMJOON SAYING HE CAN GO LONG AS AN ACTOR 😭😭😭 pic.twitter.com/uyfAfJEwkV

— JIN PRINT ⛰️🐟🥇 EPIPHANY JIN DEMO (@theJINPRlNT) June 14, 2022
Among BTS, V is the only member who has acting experience; he starred in the historical drama Hwarang.
Reality series
'in the soop' in july with wooga squad pic.twitter.com/3wXLGKJsT8

— QG do BTS ⟭⟬ (@QGdoBTS) June 14, 2022
Just a few hours before they announced the group break, Korean media reported that V will be featuring in a spin-off of reality series In The Soop, the original iteration of which BTS themselves starred in. Joining V are his friends in the Wooga Squad composed of actors Park Hyung-sik, Choi Woo-shik, Park Seo-joon, and rapper Peakboy. They are going on a friendship trip for 4 days and 3 nights that will reveal their candid everyday life.
Run BTS, the variety show
"We want to keep Run BTS" (their show) pic.twitter.com/DFY3cluMlU

— BTS Charts & Translations⁷ (@charts_k) June 14, 2022

The group also said that they wanted to continue their variety web series Run BTS. "We proposed that we film Run BTS one episode at a time," Jin said.
RM added, "It's our own broadcasting channel," with the rest of the group chiming in with a mini opening song for the so-called broadcasting channel before bursting into laughter.
Yet to come
"apobangpo": army forever bangtan forever

the tears in my eyes 😭#BTSFESTA2022pic.twitter.com/dezMU8noUb

— thv 🐾 (@thvftjjk) June 14, 2022
The group promised ARMY, their fans, that they would return someday, asking for understanding of the members' need for time and space to grow as individuals. "Later when we gather again as a group that synergy will be like no other," V said.
Because as BTS sings in Proof's lead track, "the best moment is yet to come."
Hugs to all ARMYs and let's all continue supporting the members in their every project!
Follow us on Facebook, Twitter, Instagram, Tiktok, and Youtube for the l8est entertaining, useful, and informative lists!