Remember the guy who went viral in 2016 for looking so handsome while carrying a basket of carrots around Baguio? That's Jeyrick Sigmaton, nicknamed Carrot Man by the internet. Now, five years later, Carrot Man just won the Best Actor Award at the International Film Festival Manhattan (IFFM). But what has he been up to between all those years?
2016: Spotted with a basket of carrots
Natatandaan n'yo pa ba siya? #KMJS12 pic.twitter.com/wabUKbnejf

— KapusoMoJessicaSoho (@KM_Jessica_Soho) October 8, 2017


In 2016, a tourist in the Mountain Province saw Sigmaton and found him so handsome that they took photographs of him. These photos circulated quickly through the internet, and many were taken with his good looks. According to Sigmaton, he didn't even know about it until his relatives told him his photos have already gone viral. This was the beginning of the story of a shy guy living a simple life suddenly being shot to stardom.
2016: Life story feature
In the same year he went viral, Magpakailanman featured his life story in a one-hour episode. The role of Carrot Man was played by actor Jake Vargas. The episode was described as follows: "Living a peaceful life with his family in the Mountain Province, Jeyrick used to be a shy guy but however, this did not hinder him from having big dreams for them. Initially handing vegetables in the market that will be sent to Manila, Jeyrick suddenly became an internet sensation and went viral on social media because of his undeniable charm and hardwork."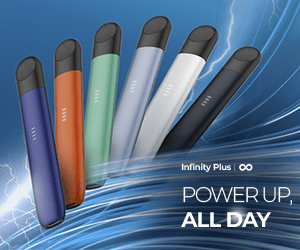 2017: TV show guestings
Right after his viral moment, Sigmaton was invited to many different TV shows, including, Unang Hirit, Bubble Gang, Sunday PinaSaya, Wowowin, and a lot more. He also became an endorser of brands like clothing store Boardwalk and began producing his own songs inspired by his Igorot heritage.
View this post on Instagram
Sometime in between all that, Sigmaton cut his long locks, started working out, and continued his studies, all while helping to send his siblings to school.
2018: First concert
In March 2018, he took the next step in his singing career and held his first ever concert. He also went around Asia on a tour to meet his fans.
2018: Acting workshop
Later that year, from June to August, Sigmaton decided to further his career by honing his acting skills in a three-month workshop.
2019: FAB4Z
Sigmaton got together with Jeffer Kim, Yuan Quiblat, and Patrick Villanueva to form boy group FAB4Z (which is read as 'fab force'). They won as the most outstanding all-male performing group in the 2019 People's Choice for Entertainment.
2021: Critically acclaimed actor
This year, Filipinos saw that Sigmaton has come a looong way from simply being "Carrot Man." He put the acting skills he learned all those years ago and gave an amazing performance that rewarded him with the Best Actor Award in an international film festival for his role in the short film Dayas, which tells the story of small-scale gold miners in Benguet.
Fans call for more projects




After this outstanding win, Sigmaton's fans, known as Jeyricknatics, call for more projects for the actor. Many express their pride and joy for how far Sigmaton has come from being the viral Carrot Man to a critically acclaimed actor. This award would probably open a lot more opportunities for Sigmaton now. Congratulations!
Follow us on Facebook, Twitter, Instagram, Tiktok, and Youtube for the l8est entertaining, useful, and informative lists!