This lockdown has made celebrities more vocal than ever. Where it used to be easy to not say anything controversial at all, nowadays, even the most veiled political opinion or the lack of one earns the ire of somebody else online. Half of the time, it doesn't even have to be about politics; it could be about pineapples on a pizza or something just as ridiculous.
Here now are 8 pairs of celebrities who have been recently trending for feuding with each other, and us trying to play an impartial arbiter. Why? Because it's probably going to be a lot more fun than discussing how poorly we're handling the COVID-19 crisis yet another time, is why.
8. Angel Locsin vs Tito Sotto

Who: A total diva who never stops until they get what they want. And Angel Locsin.
Why: Angel Locsin called out Tito Sotto for liking a tweet that labeled her as "pro-NPA."
Red-tagging is a hot-button topic right now, because with the anti-terrorism bill looming towards simply lapsing into law, anyone who's labeled as a terrorist is going to be in for a world of trouble. And we all know that's the whole purpose of red-tagging people, in the first place.
For someone who also came from show business, you think the good Senator would at least understand that fellow celebrities such as Ms. Locsin are perfectly entitled to their opinions without fear of being called a terrorist.
Who we're backing: This one's a no-brainer. Angel Locsin has consistently shown that she is willing to use her platform to fight for what is right, even if it turns off fans who might not see it the same way. Compare that to the man who inserted the libel clause in the Cybercrime Bill while nobody was looking, because he got called out for plagiarizing a blogger.
7. Alex Gonzaga vs Matthaios
Who: The guy behind the hit song "Catriona," and Toni Gonzaga's younger sister.
Why: Matthaios, for no apparent reason, went after Alex Gonzaga over one of her songs, implying that she's ugly. Alex Gonzaga shot back with a few bars of her own, calling Matthaios "pa-konyo." Matthaios then went after her again, and Alex G shot back again. None of this makes any sense.
Who we're backing: Neither. This is so much ado about nothing, although we gotta say, Matthaios really screwed the pooch by starting this beef completely unprovoked.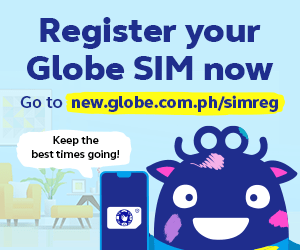 6. Chuckie Dreyfus vs Sunshine Cruz

Who: Two alums from That's Entertainment. Both headed in radically different career trajectories, but nowadays, seem to be about as famous as each other. Let's just say hanging out with either of them makes every day feel like a Throwback Thursday.
Why: In a recent appearance on Bawal Ang Judgmental, Chuckie Dreyfus admitted that he had a short-lived relationship with Sunshine Cruz back in the day. Ms. Sunshine Cruz took exception to this, even going so far as to threaten to sue for defamation, because this supposedly ruins her image somehow.
Who we're backing: Sorry, Sunshine. We fail to see the problem here. It's not like sharing this random tidbit 20-30 years after the fact changes anything at all. Worst case scenario, it's not true or misremembered, harms nobody, and certainly not something to start a lawsuit over. Best case scenario, you can totally make a comeback movie out of this.
5. Lea Salonga vs Vivian Velez

Who: The voice of Mulan and Princess Jasmine, and the Ms. Body Beautiful of the '80s.
Why: Lea Salonga tweeted out in frustration how difficult it is to love the Philippines. Vivian Velez called her out over it, because any hint of criticizing this government has to be called out, lest it ruin the image of this country somehow.
Who we're backing: Oh, come on. That tweet was deliberately vague. There was a reason it didn't name anyone at all. These two people might actually be on the same side of the fence, and they just don't realize it yet. Talk about friendly fire!
4. Jaclyn Jose vs Pinky Amador
Who: Two veteran actresses who were probably good friends at some point.
Why: After Pinky Amador's publicized blow-up over potentially being exposed to COVID-19 by negligent service staff, she was called out by Jaclyn Jose for going way overboard by Jaclyn Jose… going way overboard, too, calling Pinky Amador "a piece of $***," among other choice insults, and when Vivian Velez from the previous item butted in, she called Vivian that, too, for good measure. Pinky indicated she was hurt by this development.
Who we're backing: Considering Ms. Jose had to actually turn around and apologize to Vivian Velez over her tirade and Ms. Velez ignored her apology while Ms. Amador, as much as she overreacted, certainly had valid reason to be upset over the possibility of being exposed to COVID-19, this is a mess we don't want to touch with a 10-foot pole. Let them sort themselves out.
3. Skusta Clee and Ryssi vs Zeinab Harake and Makagago

Who: Two rappers who've been beefing a long time and the two women involved with one of them.
Why: Remember that song "Zebiana" that went "ipagdarasal pa rin kita?" Well, that's Skusta Clee, singing for Zeinab Harake, who he was trying to win back at the time. It was well and good, then whoops, until it wasn't. Nowadays, Mr. Clee is with Ryssi, and they recently dissed his ex on Instagram, which was the perfect opportunity for provocateur rapper Makagago to side with Zeinab (who, we need not remind you, Makagago repeatedly slut-shamed when she was still with Skusta Clee) and launch into another tirade on Skusta Clee.
(We have no idea why we bothered following this story, either.)
Who We're Backing: The women. Mr. Clee and Mr. Maka-G can destroy each other for all we care. There are plenty of Pinoy hip-hop artists out there with just as much if not more talent and a whole lot less drama to their name.
2. Ben Tulfo vs Frankie Pangilinan

Who: The least relevant, most overcompensating Tulfo brother up against someone who's tired of his crap.
Why: Apparently, Ben Tulfo can dish it out but not take it, seeing as he took umbrage to the fact that Frankie Pangilinan called him out for victim-blaming women who get raped by telling them to dress well so they don't get raped, because it's totally the clothes that make rapists rape, right? Someone should alert the women in those burqas and those babies in their pajamas because apparently, those clothes are way too sexy.
Who We're Backing: This is a no-brainer, and so is Ben Tulfo, if he thinks telling a woman how to dress is going to magically solve rape in any way.
8 Signs Frankie Pangilinan is Your Spirit Animal
8 Signs Frankie Pangilinan is Your Spirit Animal
Kyzia Maramara | Jun 16, 2020
1. Francis Leo Marcos vs Xian Gaza

Who: An alleged scammer vs a convicted scammer.
Why: Kasi ang magnanakaw, galit sa kapwa magnanakaw. Xian Gaza has been exposing Francis Leo Marcos as nothing more than a sock puppet for some network marketers, and Francis Leo Marcos recently got arrested for allegedly violating the optometry law, to which, Xian had only this to say:
Deep.
Who We're Backing: Do you really think we'd want to back either of these guys?
To be fair, they are the gifts that keep on giving for comedy 8Lists.
Which of these celeb feuds are you most invested in?