Valentine's Day can be a time to express your love, but it doesn't have to be romantic. There are all kinds of love in this world — familial, friendship, self love. You may not realize this, but you have many people in your life who worth celebrating Valentine's Day with. Take a look!
Your parents
Life can get so busy that we forget our parents are getting older, and they probably want more time to spend with us. This Valentine's Day might be a good time to have a candid, intimate conversation, accompanied by great food and refreshing drinks. You never know — this gesture might mean so much more to them than you realize.   
Your friends
It's 2023, and going out with your BFFs on Valentine's Day should be a thing. If you're feeling extra generous, treat them to a nice restaurant or cafe with a cozy ambiance to boot. You can also opt to end the night with a karaoke session to finally settle who's the best singer in your barkada!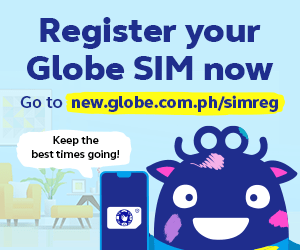 Your grandparents
As with our parents, a lot of us don't get the chance to visit our grandparents due to busy schedules. So why not give them a visit on Valentine's Day? While chocolates and pastries are obvious options as presents, you can also try cooking their favorite food! But more than the gifts, take this time to bond with them and have a good time. 
Your pets
Who says Valentine's Day is just for humans? Your furbabies deserve a V-Day treat, too! You can take them on a long walk or give them extra tasty treats. They'll surely appreciate having you spend such a special occasion with them — even if they don't exactly understand why you're doing it.
Sana All! 8 Signs of a Healthy and Mature Relationship
Sana All! 8 Signs of a Healthy and Mature Relationship
Edgardo Toledo | Jan 18, 2023
Your cousins
There's no need to wait for another family reunion to bond with your favorite cousins. Catch up with them at your favorite hangout or host a fun-filled sleepover to make your Valentine's Day more memorable. Who knows, this might spark a new family tradition!
Your co-workers
Since Valentine's Day falls on a weekday this year, why not spend it with your favorite colleagues after work? It's also an opportunity to get to know them more and build meaningful connections that transcend the usual office setup.
NGOs and charity institutions
Sadly, some don't bother to celebrate Valentine's Day because of their unforgiving circumstances. But you can change that by volunteering at local non-government organizations (NGOs) like PAWS and Angat Buhay to help those in need. Feel free to send donations, too, if you have extra unused stuff around your house.
Yourself
As cliché as it may sound, you deserve the kind of love you're giving to everyone else. Don't fall into that rabbit hole that equates being alone to loneliness. Take your cue from Miley Cyrus and don't be afraid to buy yourself flowers or hold your own hand. Self-love is a beautiful thing, so embrace it!