You might roll your eyes and cringe at cheesy things you see in rom-com movies but let's be real — when the cheesy things are right in front of us, we can't keep our hearts from melting. So don't be shy with your acts of love! Whether it's for your special someone's birthday, anniversary, or maybe just a random gesture to express your appreciation, you can give your loved ones that heart-melting feeling with a few unapologetically cheesy acts. You can do all of these at home or even at a distance.
1. Use your cheesiest words like the classic "I love you"
Don't let the awkwardness and fear of sounding corny win. Simply tell your loved ones you love them. And if they ask why you're suddenly getting cheesy, tell them "Why not?" There's nothing wrong with expressing your love. Remember that even the cheesiest pickup lines can bring some kilig. Of course, the simplest but sincere "I love you" remains a classic!
2. Leave sweet notes around the house
Too shy to verbalize your feelings? It's time to use the sticky notes and markers you have on your desk. They're not just for reminders about school or work! Try writing sweet messages such as "Stay hydrated!", "Don't forget to smile." or "Good morning, gorgeous!"  —  leave them around the house for them to discover — just like a treasure hunt! Trust us, nothing beats a lazy morning than a few cheesy yet uplifting words of encouragement.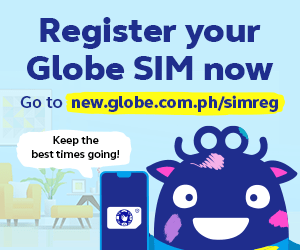 3. Pick up a new treat to try from the supermarket
Replenish your pantry with new treats for the whole family to try. For instance, check out Gardenia's Cheese Buns. These have the perfect combination of milky and cheesy flavors — perfect when you're in the mood for something cheesy like a romantic K-Drama to binge-watch on. Each pack has nine buns which are now in a clustered format, so it'd be easier to share with your loved ones.
4. Prepare a quick snack for them

Remind your loved ones to take their breaks by surprising them with a quick snack, like the Gardenia Cheese Buns. These buns are enriched with vitamins and minerals, like Vitamins B1 and B3. It's the perfect pick-me-up that will make anyone's tummy happy and body stronger. Quick tip! Reheat these buns in the toaster for 2-3 minutes to get a more satisfying milky aroma and that melted cheese flavor that we're sure you'll love.
5. Surprise your loved ones with a specially curated gift
You don't have to spend thousands on the gift; it can be as simple as something from their favorite online shop, extra supplies for their hobby, or an item that would make a nice addition to their collection. It can also be a simple resolution to their daily woes like skipping meals due to hectic schedules. Do this by leaving a mini platter of sliced  fruits and Gardenia Cheese Buns where they usually study or work from home.
6. Try fun recipes that you can enjoy together
Surprise them with fun new snacks that you can enjoy together. For example, you can use the Gardenia Cheese Buns to prepare cheesy waffles or pancakes without having to do them from scratch! Just add some blueberry jam or a sweet glaze for that extra tamis! For something savory, you can also use these Cheese Buns to whip up chicken parmesan sliders or baked cheesy baked potatoes. All these recipes are available on Gardenia's Website and Official Facebook page.
7. Send words of encouragement
Sometimes, all we need is that little push and words of encouragement to keep us going. Even if it's out of the blue, don't forget to give your loved ones a little pat on the back and say "I'm proud of you" or "You're doing a good job." It will surely make their day! If they enjoy browsing on their social media pages, you can also tag them when you see motivational or love quotes online.
8. Celebrate wins, no matter how small
There's no such thing as an achievement "too small" for a celebration. Even if it's as simple as a younger sibling finally completing their modules or your husband acing his presentation at work, it's still a praiseworthy achievement. Celebrate and indulge in a treat like Gardenia Cheese Buns. Remember: when it comes to showing your loved ones how you truly appreciate them, it's totally okay to bring on the cheese.
Gardenia Cheese Buns are available for Php 49.50 each in leading shopping outlets, grocery stores, and convenience stores nationwide.