Earlier today, director and screenwriter Chloé Zhao was declared Best Director for her feature film Nomadland at the 93rd Academy Awards. After Korean film Parasite's sweep in the previous season, this Asian representation is yet another much-welcomed mark in the history of the Oscars — and we're extra happy that we've got Asian female representation this time! Here are some fast facts to get to know Nomadland's Chloé Zhao and her works.
She's an Oscar history maker
View this post on Instagram
Zhao is one of only seven women to have been nominated under the Best Director category. Before 2021, only five other women were nominated: Lina Wertmüller (Seven Beauties, 1976), Jane Campion (The Piano, 1993), Sofia Coppola (Lost in Translation, 2003), Kathryn Bigelow (The Hurt Locker, 2009), and Greta Gerwig (Lady Bird, 2017). The sixth is this year's fellow nominee Emerald Fennell (Promising Young Woman, 2020).
She is also the first-ever Asian woman to be nominated — and the first to win. The win is all the more historic because Zhao is also the only other woman to win the Best Director award after Kathryn Bigelow's win in 2009.
She was a little bit like you and me
View this post on Instagram
She was born as Zhao Ting, the daughter of Zhao Yuji, a top executive in China involved in real-estate development and equity investment. In an interview with Vogue, she described herself as "a rebellious teen, lazy at school" who liked watching movies, drawing manga, and writing fanfiction (anyone relate?!).
She shared that she felt constricted by "an ancient culture where I was expected to be a certain way" and she "wanted to be where Michael Jackson was." And she actually did just that.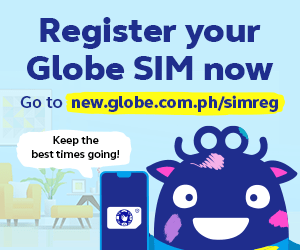 She was exposed to Western culture and films very early on in her life
View this post on Instagram
When she was fifteen, Zhao attended a boarding school in the UK, even though she didn't even know how to speak English. Despite being surrounded by Western culture in England, Zhao still found herself drawn to the U.S. She eventually moved to Massachusetts to study politics — then to New York, where she took up film production.
When she decided to make her first feature film, she headed straight to the countryside and immersed herself in South Dakota's Pine Ridge Indian Reservation. "I wanted to strip away all the identities I'd built up," she told Vogue, "to go somewhere where nobody knew who I was so I could figure out who I am. When you get carried away by life in China or New York, you stop being sure whether you're living the life you want to live or just the life you stumbled into."
She dominated this year's awards season
View this post on Instagram
Aside from winning several awards at this year's Oscars, Zhao also swept the rest of the film award ceremonies, winning Best Director at the Golden Globes, the Critics' Choice Awards, the BAFTA Film Awards, and the Directors Guild of America awards.
For Nomadland, she was also given the Golden Lion award at the 2020 Venice Film Festival, where the film premiered.
Interestingly enough, her list of awards and nominations is significantly longer than her filmography. As of writing, she only has three feature films and four short films released, and one film set for release this year.
Feature Film #1: Songs My Brothers Taught Me
Filmed in the Pine Ridge Indian Reservation in South Dakota, Zhao's directorial debut explores the relationship and bond between a Lakota Sioux brother and sister pair. They are the children of a father who had more than two dozen children with 9 women. For those who aren't familiar, the Lakota Sioux are a Native American tribe populating North and South Dakota.
Songs My Brother Taught Me received positive reviews, with many praising how it depicted the lives of the youth on the reservation.
Feature Film #2: The Rider
Zhao's second film is all about a young cowboy Brady Blackburn, who lives in the Pine Ridge Reservation. Brady used to be a rising rodeo star, but after he suffered a near-fatal head injury from an accident, he became prone to seizures and was advised away from riding. The film follows Brady as he struggles to hold onto his life as a rodeo rider and search for his new identity after the accident.
Like her debut film, The Rider received critical acclaim. Even former US President Barack Obama included it in his favorite films of 2018.
Feature Film #3: Nomadland
The 93rd Academy Awards' Best Picture, Nomadland is based on a 2017 nonfiction book of the same name by Jessica Bruder. The film follows the story of a woman who lost her husband, her job, and everything in the Great Recession and started living as a van-dwelling modern-day nomad journeying through the American west.
The film received critical acclaim and several accolades for its direction, screenplay, and editing. Frances McDormand, who played the van-dwelling nomad, also received equal praise and won the Best Actress award at the Oscars, which marks the film as the recipient of three Oscars this year.
Marvel's Eternals
In her first foray in blockbuster movies, Zhao is taking the helm with Marvel Cinematic Universe's Eternals. The film is based on a group of superheroes of the Eternal race, who reunite to protect the Earth after hiding for thousands of years. Zhao would be leading an ensemble cast composed of actors like Angelina Jolie, Richard Madden, Kumail Nanjiani, Salma Hayek, and more. The film is set to be released on November 5, 2021.
With her new Oscar win, Zhao becomes the first Academy Award winner for Best Director to helm a Marvel project.
Have you seen any of Chloe Zhao's works? Share your thoughts with us!