Whether you've already been able to catch up with the crew or are still planning your long-awaited reunion, treats are in order for the whole barkada. Baked goods are the perfect present because: 1) Who doesn't like delicious treats?; and 2) They're the perfect way to support local businesses. Here are some delicious Christmas treats from local businesses you can gift your friends this year.
Cream Puffs from The Puff Dough

Whether you were naughty or nice this year, Quezon City-based The Puff Dough has the perfect cream puffs for you. If you're feeling extra mischievous, try their sinful Billy Biscoff, with cinnamon spice and caramel cookie butter. And if you want to play nice, get yourself the healthy Sally Spinach, with spinach, portobello mushroom, and cream cheese. A box of eight cream puffs starts at Php 400 — place your order via their official website and follow them on Instagram for updates!
Mini Basque Burnt Cheesecakes from Soft Peaks
View this post on Instagram
Basque burnt cheesecakes have been a thing for quite a while, but gifting your friends a full-sized cheesecake isn't exactly practical — you don't want to overwhelm your buddies with calories! Instead, you can give them mini basque burnt cheesecakes from Soft Peaks, based in Pasig City. One mini cheesecake costs just Php 220, but you can get five for Php 1000 via their holiday bundles — a steal! To order, send them a DM on Instagram.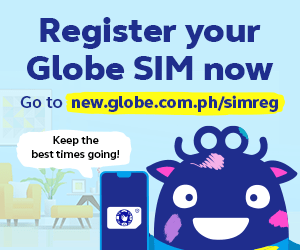 Faux Twix from Apron Girl
View this post on Instagram
Sure, you could simply gift your friends boxes of candy bars, but what's the fun in that? Every barkada has at least one person who's dangerously obsessed with candy bars, and Parañaque-based baker Apron Girl has basically hacked Twix to make her own sinfully delectable homemade version, complete with buttery shortbread, salted caramel, and dark chocolate sprinkled with sea salt flakes. A box of five bars costs just Php 260 — order via her official website.
Sugar-free Donuts from Aigoo Café
View this post on Instagram
Just because your friends are watching their sugar levels or are trying to live that *~healthy~* lifestyle doesn't mean they can't enjoy sweet treats this holiday season. All the goodies form Aigoo cafe are vegan, and their sugar-free donuts are as festive as can be. Prices range from P80-P110 per donut. To order, send them a DM on Instagram.
Croissants from Ijo Bakery
View this post on Instagram
There are few things as delectable as a flaky, buttery croissant, and this local bakery in Lipa does croissants so well. Ijo Bakery offers croissants of different flavors, from sweet Pain au Chocolat and Almond to savory Ham & Cheese. Boxed Christmas Croissant Boxes start at P570. To place an order, DM them on Instagram.
Good Karma Bakery
View this post on Instagram
Good Karma Bakery has got a lot of festive goods on offer, from Christmas-themed cakes to cookies. Their Holiday Cookie Sampler Gift Box costs P1,200 and features cookies made with premium dough and imported gourmet Belgian dark chocolate chunks. So good, you won't want to share with Santa. You can order via their official website or by sending them a DM on Instagram.
Lille PH
View this post on Instagram
What's more wholesome than a nice warm slice of apple pie? San Juan-based Lille Bakery lets you gift your friends apple pies in three different forms: full-sized, small, or as tarts. And their holiday promo lets you get one free pie with every 5 small/large pies. You could also get one free box of tarts for every 10 boxes you buy. All orders come in festive packaging and a holiday gift card, so they're ready for gifting! Their French apple crumble pie costs P680 for a small pie and P880 for a large pie, while their apple crumble puff pastry tarts cost P380 for a box of 6. To order, fill in this form or send them a DM on Instagram.
Dessert Pots PH
View this post on Instagram
The holidays are the perfect excuse to go ham and indulge in the most sinful dishes, and you can help your friends do just that by sending them a tres leches cake from Dessert Pots PH. Their tres leches is a fluffy sponge cake soaked in three different kinds of milk, and you can choose from four kinds of toppings: strawberry, cereal, caramel or cinnamon. Their tres leches comes in three different sizes (mini, medium, and large). Prices range from P200 to P950. To order, just send them a DM on Instagram.
Got other local business recos? Drop them in the comments below!