There's no better way to cool down in this sweltering summer heat than to indulge in sweet, ice-cold desserts! Put a pause on that no-dessert diet for your beach-ready bod because you won't be able to say no to these must-have treats!
8. Black Yogurt at BLK 513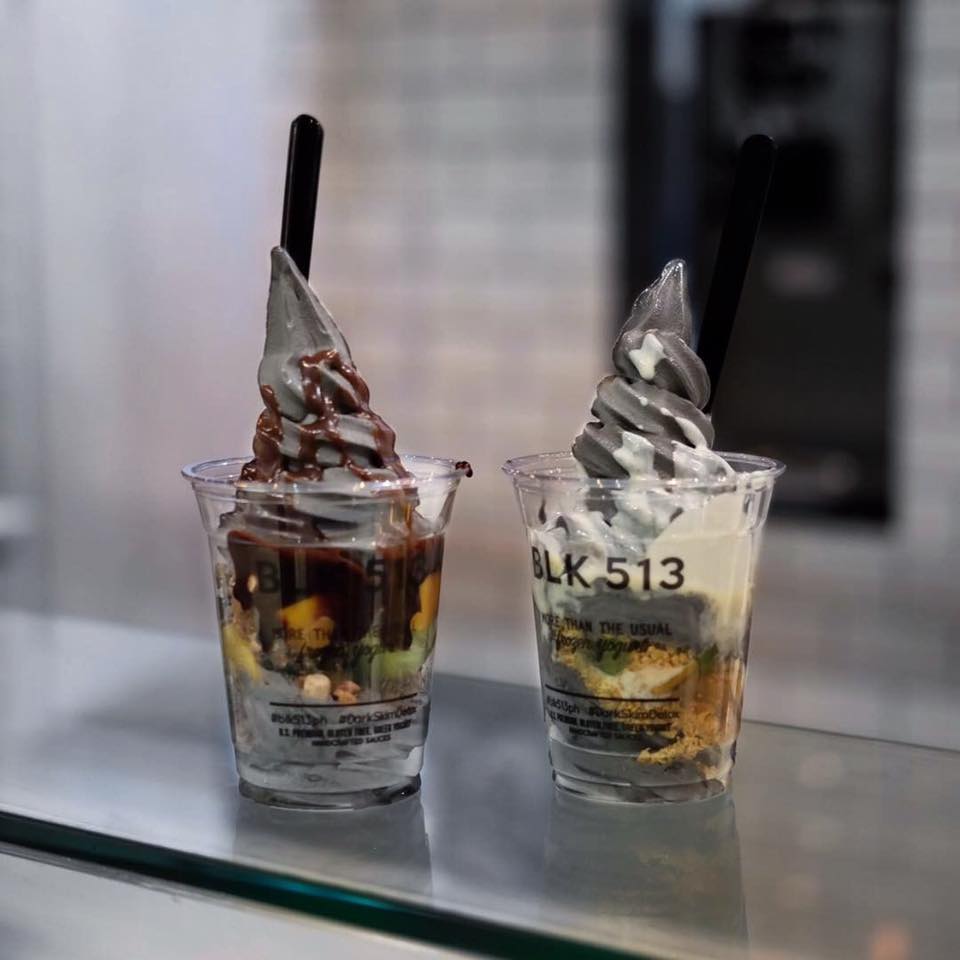 PHP 185
Find the nearest branch here
(+632) 881 99 98 | Facebook, Instagram
As if yogurt couldn't be healthier, BLK 513 came up with this unique creation that used activated charcoal as a main ingredient. Now, don't be alarmed — activated charcoal is a trusted detoxifying agent that is lower in calories, fat, and sugar, has no artificial flavoring or sweetener, and can help eliminate toxins off the body. And it's crazy good, especially when mixed with Greek yogurt and fresh toppings! This is your best bet if you really are conscious of gaining summer weight.
7. Uniquely-flavored Ice Cream at Carousel Creamery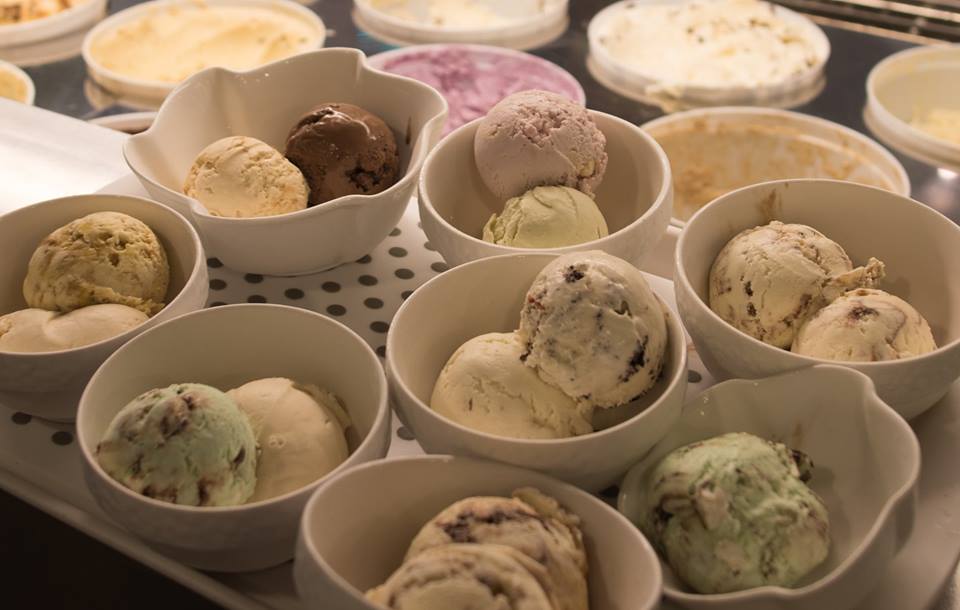 PHP 85
8 Missouri Building, Missouri St., Greenhills, San Juan
(+632) 246 90 69 ext:365 | Facebook, Instagram
Open Sunday to Thursday from 10 A.M. to 11P.M., Friday to Saturday from 10 A.M. to 12 Midnight
Sure, you can get uniquely-flavored ice cream in plenty of places now, but there's something about Carousel Creamery that gets everybody talking. This is an ice cream parlor only for the adventurous because you'll be surprised by their unusual offerings — Chicharon and Beer, Olive-Basil, and Wasabi just to name a few! The number of flavors may get a little overwhelming (101 to be exact), but it's not that hard to pick your favorites after sampling them.
6. Brownie Chocolate Bing Su at Café Seolhwa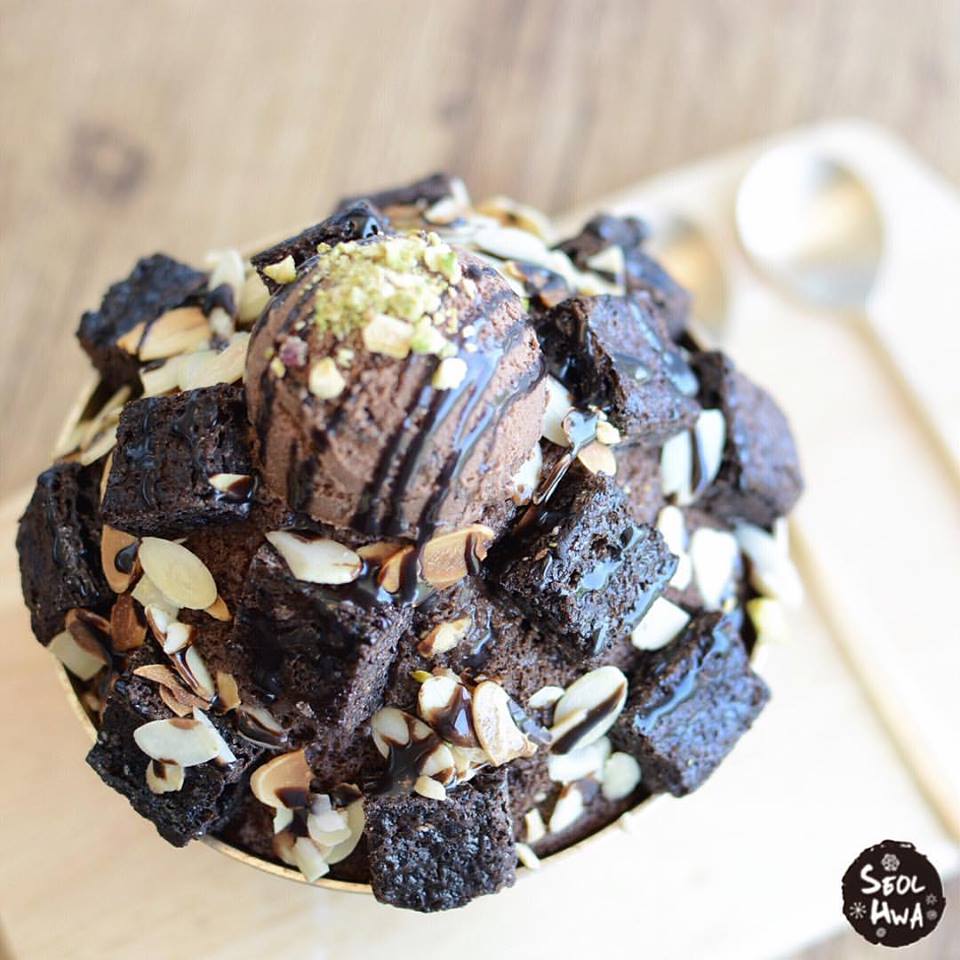 PHP 250
Find the nearest branch here
(+632) 246 90 69 ext:755 | Facebook, Instagram
Bing su lovers will attest to Café Seolhwa's being the top bing su dessert parlor in the Metro. Their favorite? The Brownie Chocolate Bing Su, hands down. This chocolatey goodness is like mixing brownie ala mode with halo-halo, and it's heaven in your mouth even when it melts from the summer heat!
5. Strawberry Cheesecake at Vampire Penguin
PHP 280
GF, Ayala Malls The 30th, Meralco Avenue, Ugong, Pasig
(+632) 246 90 69 ext:441 | Facebook, Instagram, Website
Open Monday to Thursday from 9 A.M. to 11 P.M., Friday to Sunday from 11 A.M. to 10 P.M.
Have you ever been curious on what snow tasted like? Vampire Penguin makes our dreams come true with their shaved snow ice desserts. It's similar to bing su, but lighter and "fluffier." You can have them made-to-order or create your own which adds to the childlike fun that this franchise aims to enthuse.
4. Craft Milk at Scout's Honor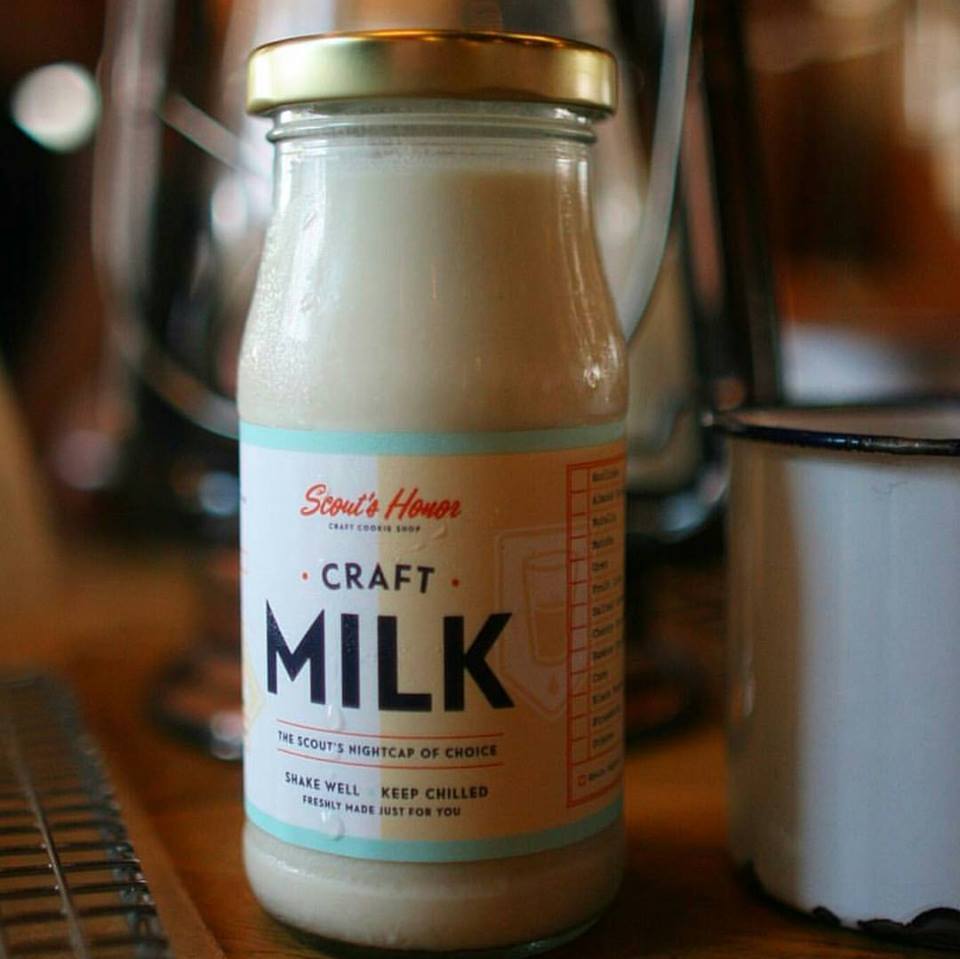 PHP 115
Hole in the Wall, 4F, Century City Mall, Kalayaan Avenue, Poblacion, Makati
(+632) 887 26 98 | Facebook, Instagram
Open Sunday to Thursday from 11 A.M. to 10 P.M., Friday to Saturday from 11 A.M. to 12:30 A.M.
You can't have cookies without milk. And at Scout's Honor, they don't just craft their cookies — they craft their own milk too! You can choose from a wide variety of flavors, but absolute bestsellers are Horlicks and Matcha. If you're not the type to drink fresh milk on any given day, this will definitely change your perspective.
3. Chilled Taho at Golden Cowrie
PHP 135
2F, S Maison, Conrad Manila, Seaside Boulevard Corner Coral Way, Pasay City, Mall of Asia Complex (MOA), Pasay
(+632) 246 90 69 ext:283 | Instagram, Website
Nothing beats classic Pinoy sweet treats like the chilled taho. Golden Cowrie makes this simple dessert look Instagenic with its presentation, but it's by no means compensation for the taste. The ingredients used in the chilled taho are fresh and not that sweet, and it's a great way to end your all-Filipino meal.
2. Halo-halo Cake at UCC Café
PHP 250
Find nearest branch here
Facebook
We know what you're thinking: it's just too good to be true! But it definitely is real at UCC and it's a cool alternative to the summertime dessert staple.
1. Soda Pop at The Lost Bread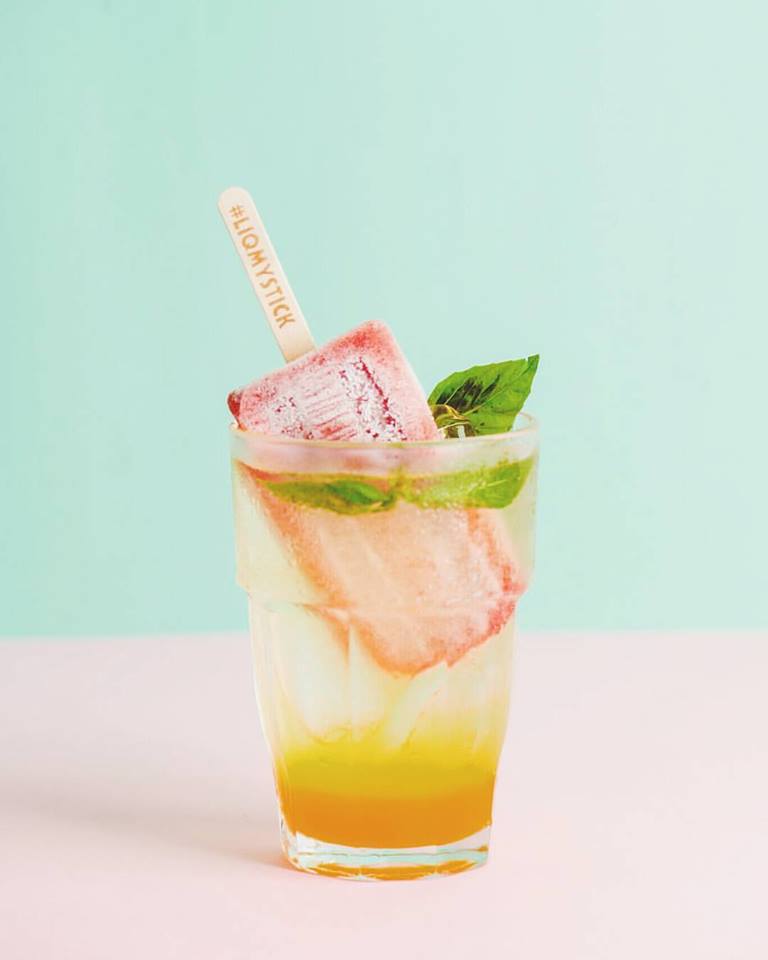 PHP 180
Find the nearest branch here
(+632) 246 90 69 ext:107, (+63) 917 821 2111 | Facebook, Instagram
This Instagram-worthy treat screams summer with its delicious Strawberry icicle dipped in soda water with refreshing flavors of Mango puree and Vanilla. This is one drink you'd love to have with you by the pool!
Which of these cold treats got you drooling? Tell us all about it below!