The COVID-19 pandemic has led to many struggles in different sectors, including education. And it's never more felt than when a school permanently closes its doors, just as in the case of Colegio de San Lorenzo (CDSL). But this sudden decision has left many students and parents angry and disappointed. Here's why.
The sudden announcement
On the first day of supposed classes at CDSL, students were met not with a flag ceremony or a happy first day of classes, but with an announcement of the school's permanent closure due to bankruptcy and low enrollment turnout.
"While students have already enrolled for the upcoming school year, it would be difficult for Colegio de San Lorenzo to continue operating due to the low turnout of enrollees this year," the school's official statement read.
"In connection with this development, we will initiate full refunds of fees paid and assist all students for their transfer to other schools and educational institutions by timely releasing their records and credentials for such purpose."
Some alumni reminisce
Faced with the sudden announcement, alumni of the school took to social media to pay a sort of tribute to their alma mater.
My heart is broken today. Colegio de San Lorenzo molded and shaped me into the person I always knew that I could be. I am a proud Ruizian and San Lo will always be with me. My heart goes to all affected. Isang mahigpit na yakap! #TindigRuiziano

— King (@theonlytres) August 15, 2022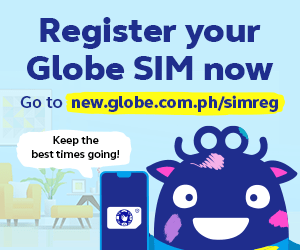 However, current students are left hanging
Enrolled students express their anger and disappointment over the school's sudden decision. Many said that they should've done this earlier, even before accepting enrollees and tuition fees. Now, students are left to scramble for a school that would accept them, with most schools' enrollment period already over and classes already starting.
Colegio de San Lorenzo, bakit niyo kami ginanito? Tinuldukan niyo mga pangarap namin! Tinanggal niyo kami ng pag-asa! Saan na kami lilipat niyan? Mga makasarili, ang may-ari!#cdsl #SanLorenzo2022

— (@m_mathefel) August 15, 2022
Colegio de San Lorenzo, because of this institution's poor judgement not only are students having a difficult time trying to find a new school but teachers and employees will lose their jobs.

— ren (@_KaWaRaGi_) August 15, 2022
Colegio de san Lorenzo is proof that universities don't care about us students and faculty. They only see profit and if the issue does not give them money, they don't care

— (@no_second_name) August 16, 2022
Graduating students are struggling even more
It seems due to the differences in classes and requirements in each college course, universities aren't able to accept the transfer request of a graduating student. One netizen shared emails they received from other universities, who said they may need to "repeat" depending on the curriculum, which means additional costs to the students and their families.
nawawalan nako ng gana tapusin pag aaral ko kapag ganitong responses mga narereceive ko, tangina colegio de san lorenzo sanlo bigyan niyo ng solution mga graduating students pic.twitter.com/npR6NIc8H6

— c (@catrnaap) August 16, 2022
Teachers and other employees will need to find new employers
Netizens also expressed worry for CDSL's teachers, faculty, and employees. Even if they do stay for some months to handle the transfer process of students, where would they go after is the question netizens ask.
The Ruizians (teachers and students) are practically voiceless and it's heartbreaking to see that. The higher positions didn't even show up and faced the backlash of their actions. So disappointing. I'm praying for the CDSL community.

— Ira (@igabrieller) August 16, 2022
I just saw the news of the closure of Colegio de San Lorenzo. This is such an abrupt announcement. Kulang na sa time mag entrance exam, mag enroll sa ibang school, magrelease ng requirements needed sa pagtransfer. Ung mga empleyado nila, need din maghanap ng new work.

— Miya SNSD FOREVER 1️⃣ (@LightYoFireSeop) August 15, 2022
Parents are enraged
Parents of enrolled students also aired out their angry complaints on social media, pointing out ways the school's administration could've done better and calling for a quick and smooth refund process. One parent even suggested filing a class suit against the school, while another accused CDSL that it is "not an [educational] institution" but just "a business after all."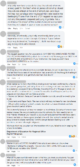 DepEd promises assistance
Poa: On the part of DepEd, our primary concern is the learners. There is already a private school in QC that got in touch with DepEd and informed us that they are willing to absorb students, particularly Grades 11 and 12 at the same tuition rate. @PhilippineStar @onenewsph

— Janvic Mateo (@jvrmateo) August 16, 2022

According to the Department of Education (DepEd) Spokesperson Atty. Michael Poa, Colegio de San Lorenzo did not send a formal notice about their plans to shut down to DepEd.
While this is so, DepEd promises to assist every student displaced following sudden closure. "There is already a private school in QC that got in touch with DepEd and informed us that they are willing to absorb students, particularly Grades 11 and 12 at the same tuition rate."
Not the first to close
Colegio de San Lorenzo is not the first to fall victim to the pandemic. Months before, College of the Holy Spirit and Kalayaan College made similar announcements about permanent closures. However, these two schools informed their students, faculty, and the public much earlier than CDSL has done. During its transition period, Kalayaan College allowed graduating students to finish their program, while College of the Holy Spirit announced its permanent closure a full year earlier to give students time to adjust.
Colegio de San Lorenzo has yet to make a new statement regarding the backlash to their sudden announcement.
Follow us on Facebook, Twitter, Instagram, Tiktok, and Youtube for the l8est entertaining, useful, and informative lists!