Good news: there's now a mobile app you can use to register for the 2022 national elections. The Commission on Elections (COMELEC) announced last Tuesday that they've launched a mobile app that allows Android users to streamline and speed up their application process. This is particularly useful for those in areas with poor Internet connectivity.
This app makes it easier to register to vote because you don't have to leave your home to line up and fill out forms. Heads up: the deadline of voter registration is on October 31, 2021, so if you want to have a hassle-free application for the 2022 polls, here's a step-by-step guide for you!
Download the mobile app
This app is currently only available for Android users and is not yet available on the Google Play Store. So how do you download it? It was previously downloadable online, but the Comelec recently announced that it would only be available in pilot areas previously identified by the poll body. For its pilot run, Comelec rolled out this initiative in more than 500 cities and municipalities in the National Capital Region, Cebu City, and Davao City.
However, if you know someone who already has the app, you can copy the app through SHAREit or Bluetooth. Once you download the app, you can start using it even without an Internet connection.
(If you can't download the app, we have instructions at the end of this article on how else you can register online.)
Select your application type
Users have the option to choose from their desired type of application whether it be for new registration, transfer of residence, reactivation, change of name, correction of entries, or for multiple transactions.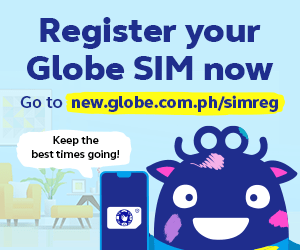 Input and confirm your personal information
Just answer the necessary details about your name, age, place of birth, residence, and other confidential personal information. After that, double-check the details you provided before confirming it by ticking the checkbox.
Tap generate QR code and save it to your phone gallery
After confirming your personal details, you will receive a QR code as proof that you have successfully accomplished your online voter registration form. Save it or take a screenshot of it — this will serve as your personal copy.
Go to a Comelec office and show your QR code 
Once you receive your QR code, you will then proceed to your local Comelec office to get your biometrics. Afterward, you will receive a printed copy of your application.
Is the Comelec app safe?
Yes. The app actually isn't connected to the internet — it just generates a QR code for you to present to your local Comelec office and saves you the hassle of filling out forms.
"So it is a stand alone, meaning you don't need to have an internet connection to access the mobile registration form app. So in that case hacking incident is remote. Considering the application that we developed is not connected to the internet," said Comelec Commissioner Marlon Casquejo in a press conference.
What if you can't download the mobile app?

Don't worry, it's still hassle-free. Simply log onto iRehistro.com then follow the steps, which are similar to the procedure enumerated above.
Hotlines

url="https://irehistro.comelec.gov.ph/cef1″]
For inquiries, you can send a message to Comelec's social media accounts like Facebook and Twitter or call their Voter Care Center hotlines through this mobile number (09275595926).
Are you ready to register online for hassle-free elections? Share this with your friends!