If you haven't yet, it's time to bring out your sweaters and umbrellas, as well as extra doses of patience and resilience. The rainy season can be tough. This is especially true when you don't have the option to hide from the weather in the comforts of your home. Even when there's news of a big storm coming, most of us have to suck it up and go to work. While regarded as professionalism and responsibility, this has also led a lot of us to being stranded in the office or in the traffic of Makati.
That's the reality we have to face and fortunately we don't have to face it alone. Don't panic, loners; I'm not talking about friends or significant others. I'm talking about the ever reliable, super lovable, and could be memorable (if done right), food.
If you're lucky enough to be able to seek refuge in Greenbelt on a rainy day, here's some comfort food to get you through the bad weather:
8. Black King, Ramen Nagi
A lot of people equate rain to ramen. If you're one of them and are looking for a unique ramen experience, Ramen Nagi will not disappoint. It strays away from traditional Japanese ramen, and allows you to customize your ramen's soup base, toppings, spice, and noodles. There are five flavor profiles to choose from: Butao King, Red King, Limited King and the crowd favorite, Black King.
By just entering Ramen Nagi, you've already decided to be adventurous with your ramen, so don't hold back. The Black King may have your teeth looking temporarily scary, but its broth of blackened garlic and calamari ink is definitely worth it.
Cost: Black King P410, Butao King P390, Red King P410, Green King P410
Location: Level 2, Greenbelt 3
7. Arroz Caldo, Via Mare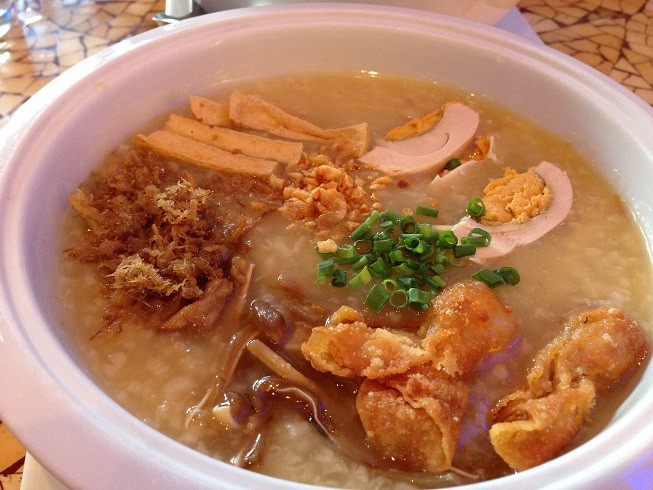 Via Mare is one of the oldest and most trusted Filipino restaurants out there; it's a blessing that there's a branch in Greenbelt. When it starts to pour outside and you start to crave for something warm and comforting, Via Mare's arroz caldo is an excellent solution.
It can be topped with either chicken or goto. Whichever topping you choose, you can be sure that this savory porridge that gets you through sickness will also get you through your rainy day. For the heavy eaters, you can finish your meal off with an order of puto bumbong or bibingka (or both) for dessert.
Cost: Chicken Arroz Caldo P205, Goto Arroz Caldo P185
Location: Level 1, Greenbelt 1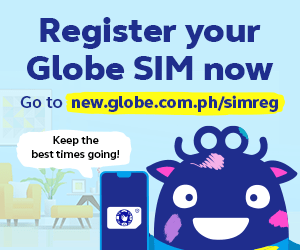 6. Tomato-Cheese Fondue, Chateau 1771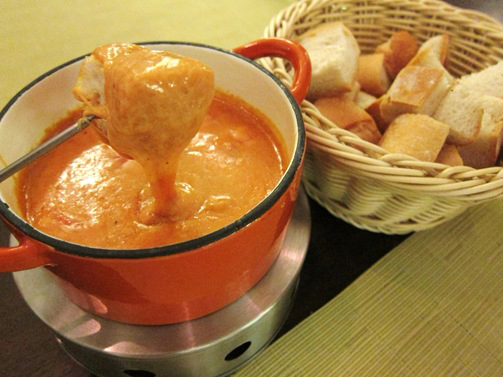 Whenever there's a storm, most of us already assume that some places are already probably already flooded, which means that getting a ride home is going to be an adventure (at best). Because of this predicament, you can spoil yourself. Chateau 1771's tomato-cheese fondue can make you start feeling like royalty with the first bite.
This is not only a dish; it's an activity that will soothe you on the worst kind of rainy day. Imagine gruyere cheese melted gooey and flavored with tomatoes. It's served with cubes of bread, the perfect vessel for getting all that cheesy goodness in your mouth.
Cost: Petite (good for three to four)P1100, Group (good for 8 to ten) P2200
Location: Level 1, Greenbelt 5
5. Ganso Shabuway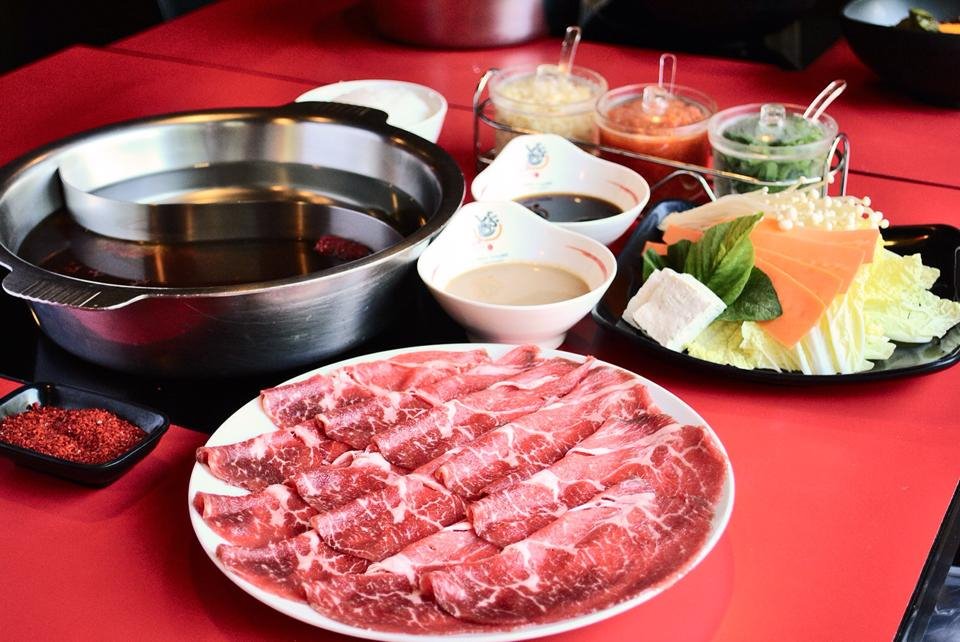 Hopefully the rain isn't so bad that you have to pass time until the flood subsides but, let's face it, we've all experienced it. For days like that, there's Ganso Shabuway to make life a lot less terrible. You and your friends can have fun cooking your own high-quality beef and fresh vegetables in a hot broth flavored to your liking. It's a healthy and delicious way to warm yourselves.
There are a lot of shabu shabu sets to choose from. There are sets consisting of various vegetables, only mushrooms, Kobe Beef, or a combination of everything tasty. In any set, you're given dipping sauces of Ponzu and Sesame, which is recommended to be mixed with green onions, carrots, and fresh garlic. The restaurant's ventilation is good too, so you won't come out smelling like the food you just cooked (and consumed).
Cost: P325 – P1325
Location: Level 2, Greenbelt 5
4. Sisig with Egg, Mesa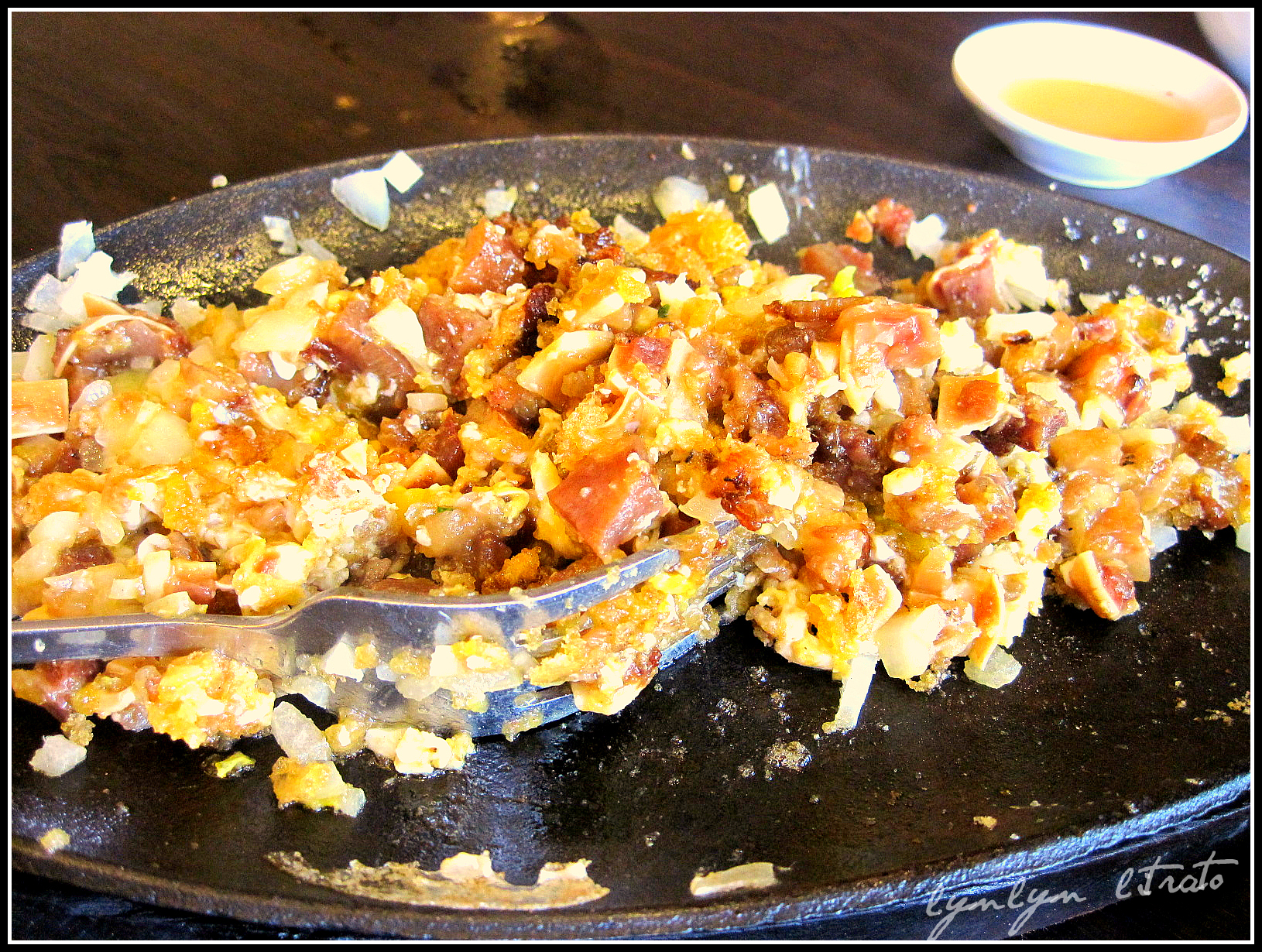 Sizzling, garlickly, creamy with crispy bits and topped with egg, sisig is a blessing to Filipino cuisine. Mesa does sisig reliably well, so if the bad weather got you lonely, Mesa's sisig may just be the kind of companion you're looking for. Vegetarians can opt for the Tofu Sisig and the curious ones can try the Sisig in a Pouch. In whatever form, Mesa's sisig will satisfy you just as well as any person can.
Cost: Sisig with egg P190, Tofu Sisig P130, Sisig in a Pouch P180
Location: Level 1, Greenbelt 5
3. Brisket Pho, Pho Hoa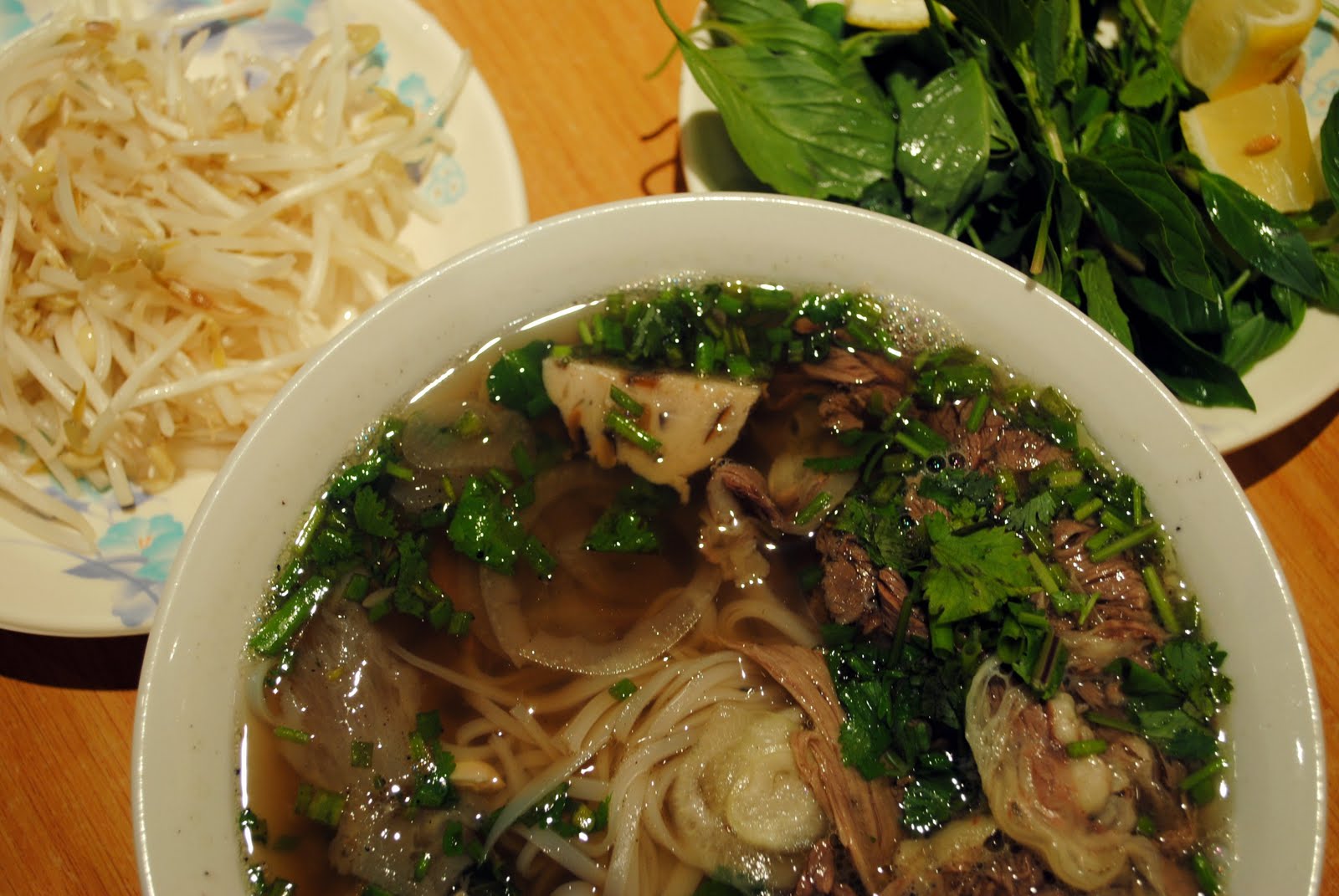 The clean flavors of Vietnamese noodle soup is very refreshing. For the health-conscious, pho is a good option for comfort food on a rainy day. The Brisket Pho, or Pho Chin Nac in Vietnamese, is tagged as one of the beginner choices. It's a classic with generous servings of brisket, vegetables, noodles, herbs, and spices. The taste of the beef is very evident in the broth.
If you're feeling more bold with your pho decision-making, try out Pho Hoa's other options that combine flank, brisket, tendon, and meatballs. There are several kinds of pho to choose from that you might even hope for a rainy day to eat it with.
Cost: Small P270, Large P305
Location: Level 1, Greenbelt 2
2. Sinigang na Beef Short Rib & Watermelon, Manam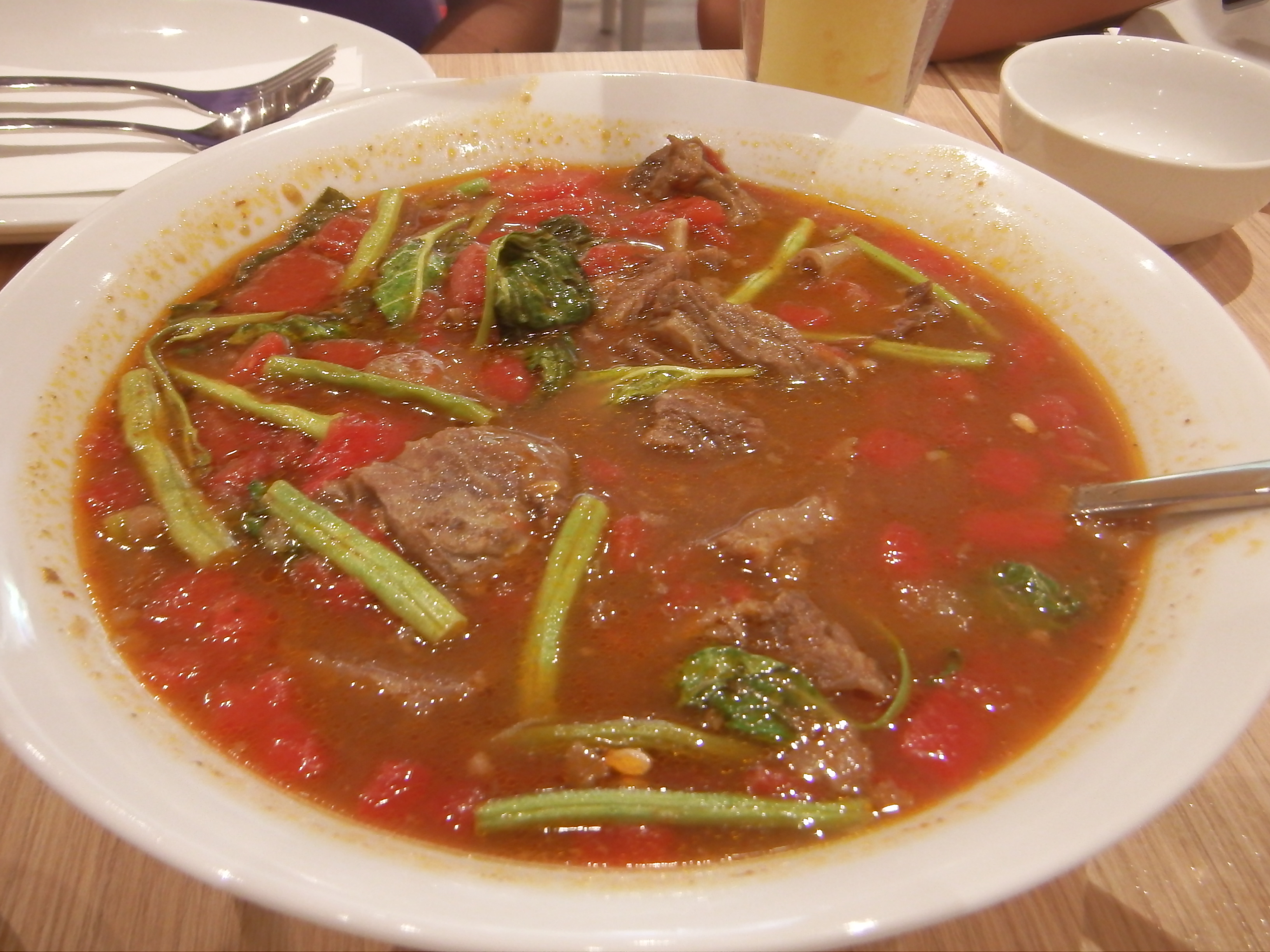 The Pinoy in us craves for that steaming sour soup whenever it's cold outside. Similar to adobo, there are so many variations of sinigang because every household has a distinct way of making it. However, not all variations were made equal. Few sinigang innovations stand out, and the one from Manam might just be at the top of the list.
The use of tender beef short rib is an expected pleaser, but you might be thinking that the addition of watermelon is strange. On the contrary, watermelon is actually one of the main reasons why Manam's sinigang stands out, for all the right reasons. It cuts the sourness with a hint of sweetness and adds freshness to the dish. Stop wondering how it tastes like and just try it!
Cost: Small P230, Medium P405, Large P735
Location: Level 2, Greenbelt 2
1. Hot Chocolate & Ensaymada, Mary Grace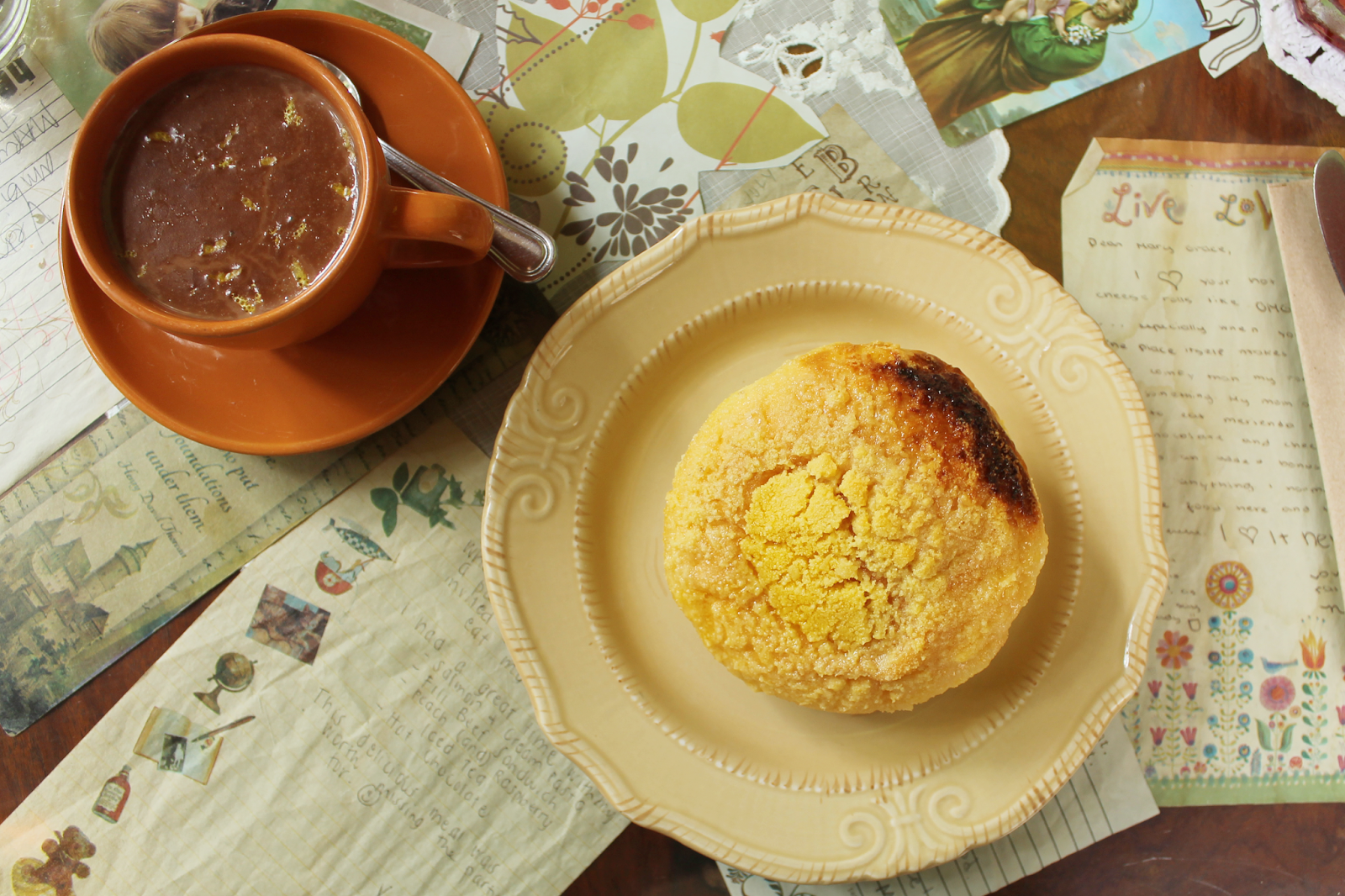 Hot chocolate on a rainy day is a no brainer. Add Mary Grace and her ensaymada to the idea, though, and you'll hit genius. Make that ensaymada grilled to make it even better!
Hot chocolate and ensaymada go together like fork and knife, water and juice mix, as well as laptop and mouse. They are not absolute necessities for each other; enjoyed separately is fine. But when combined, it makes life complete and just plain amazing. There are very few things that are more comforting than dipping a salty-sweet and fluffy ensaymada in Mary Grace's rich chocolate concoction.
Cost: Ensaymada – P80, Mary Grace Hot Chocolate – P136
Location: Level 1, Greenbelt 2
On the next rainy day you're blessed to experience, try any of these comfort food out! Let us know if they did their job well. Leave your other rainy cravings and suggestions in the comments below!