Eddie Murphy stars in Coming 2 America, a sequel to 1988's classic fish out of water comedy, the similarly-titled Coming to America. Helmed by the director of Murphy's 2019 hit My Name is Dolemite, the new film reunites much of the original cast to deliver a much-awaited follow up to the story of Prince Akeem of Zamunda and his attempts to understand the Western world.
The Story

In the 32 years since we last saw Crown Prince Akeem (Murphy), his marriage to American Lisa (Shari Headley, The Preacher's Wife) has produced three daughters, none of whom are eligible to rule their African nation of Zamunda. With Akeem's father, King Jaffe (James Earl Jones, Star Wars) on his deathbed, the deranged ruler (Wesley Snipes, Blade) of a neighboring nation demands a union by marriage between their two countries, on threat of war. It falls to Akeem to bring a newly discovered male heir (Jermaine Fowler, Superior Donuts) back to Zamunda, in order to preserve the peace. But will the American-born son he never knew deliver Zamunda's salvation, or its destruction?
The Sequel Paradox

Sequels that match, much less outdo, their predecessors are a rare breed, and good comedy sequels are even rarer still. Considering that much of comedy's appeal lies in the unexpected, follow-ups delivering more of the same are self-contradicting by definition. For every miraculously good one we get, like Addams Family Values and 22 Jump Street, there exist loads more dreck like The Hangover 2, Zoolander 2, and Horrible Bosses 2. Things get even more iffy when you factor in ones made decades after the originals, which range from just fine (Bill and Ted Face the Music) to downright embarrassing (Dumb and Dumber To, anyone?).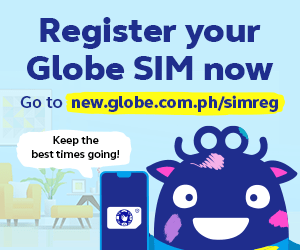 Return to Zamunda

The introductory scenes have promise, effectively reintroducing us to the proto-Wakanda that is Zamunda (bathing assistants and rose petal bearers included), and it's a treat to see so many old faces reunited onscreen, from Paul Bates' (8 Mile) golden-voiced palace servant, to Arsenio Hall (Harlem Nights, The Real Ghostbusters) as Akeem's best friend and advisor, Semmi. The Wakanda-Zamunda connection is further solidified by some striking wardrobe choices, courtesy of costume designer Ruth E. Carter, who served the same function on 2018's Black Panther.
Unfortunately, that's where the good stuff ends – in the filmmakers' quest to bring back as many actors as possible from the 1988 film, they never stopped to think whether or not their characters would actually have anything to do other than remind of us of the last time we saw them.
Nostalgia Over Plot
In any case, one doubts that creativity was a consideration in Coming 2 America's production – this is a half-hearted nostalgia trip, serving up rehashes of classic scenes in order to bank on a recognizable title. New gags are few and far between, with the bulk of the narrative falling on Fowler's shoulders as Lavelle, who, sadly, has all the charisma of a wet sandbag. While his overall character arc is fascinating in theory, any gravitas it might have had is thrown out in favor of a recycled bit with Semmi's bag of gold.
Missed Opportunities

The film has no lack of potentially interesting storylines that the filmmakers never bother to develop. Take, for instance, Akeem's daughters, and their desire to upend centuries-old tradition – instead of a concept that barely gets lip service in the finished product, why couldn't we have spent time with them? Why not show them interacting with their parents, so we can appreciate how their modern ideas contrast with Zamunda's traditions? Or how about showing us how the years have changed Akeem and Lisa? Did the New York native have a hard time settling in?
Star Without a Cause
Murphy himself seems to be the least engaged here, delivering what amounts to the bare minimum whenever he's on screen. Sure, it's been years since we last saw him in this role, but when the character throwing his own funeral has more life than your movie's lead, you know you've got a problem.
More than once, it's stated in dialogue that Akeem isn't as idealistic as he used to be, but the film never really gives us any reason for this, other than he got old at some point, I guess? In any case, Murphy is barely the focus, and Lisa, the strong-willed woman Akeem nearly renounced his heritage for back in the day, doesn't even get a single line until he returns with his bastard son.
The New Characters

Of the new cast, Coming 2 America features an eclectic mix of current and veteran actors, including a number of surprising cameo appearances. Leslie Jones (Trainwreck) appears as Lavelle's mother Mary, while Tracy Morgan (TV's 30 Rock) plays her brother, Reem. As with the majority of characters, they're underserved by the script, given little to do other than act obnoxious at every opportunity. The only actor in the film having any fun, Wesley Snipes, makes the most of his screen time, hamming it up as the energetic General Izzi. Considering how long it's been since Snipes has been in a mainstream release following his release from prison, it's certainly nice to see him, especially in a non-action context.
The Bottom Line
To be fair, Murphy's not the first star to do a movie to get paychecks for his friends. But at least when Adam Sandler does it, he's smart enough to avoid sequels to beloved films. Coming 2 America isn't outright offensive in intent or execution, but it does little to justify its existence, beyond serving as brand management for a recognizable intellectual property.
Eddie Murphy's next announced project is Beverly Hills Cop 4. Consider this a warning.
Coming 2 America is now streaming on Amazon Prime.
Have you watched Coming 2 America? Tell us what you think in the comments!