According to the World Health Organization (WHO), the coronavirus outbreak is now officially a pandemic, and the world is in a panic. While several countries have been hit hard with the outbreak, many of them have taken measures in response to the increasing number of cases in their respective territories and all over the world. In fact, WHO Director General Tedros Adhanom Ghebreyesus says that countries are coming together to provide funds for the response effort against COVID-19.
In addition to travel bans to the affected countries like China, let's see how other countries are dealing with the coronavirus outbreak.
Macau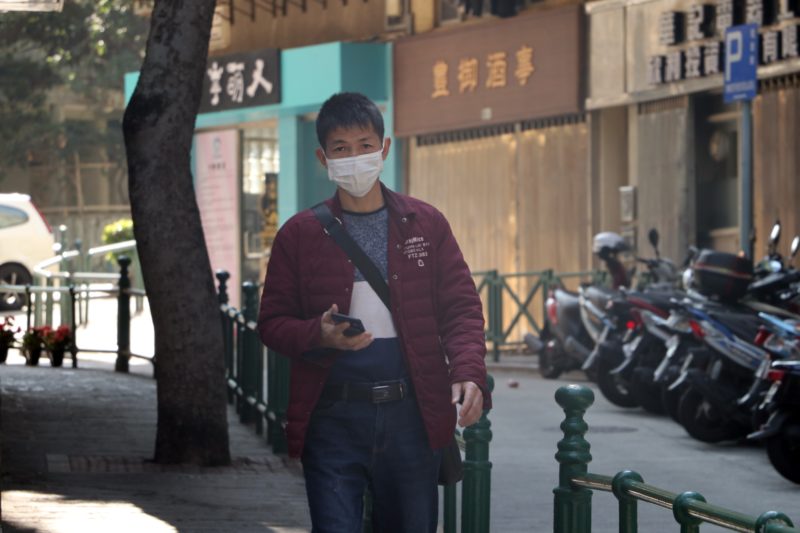 A few days ago, Macau discharged their last recovered coronavirus patient. This, on top of having no new cases for over a month, is great news for both Macau and the world. It means the virus can be contained and mitigated. 
One of the policies Macau put in place was the government's rationing of supplies, particularly surgical masks. All over the world, there have been numerous cases of panic-buying, but Macau was quick to prevent this by only allowing residents to buy 10 masks every 10 days from their assigned pharmacy.
Another quick response from their officials was the immediate closure of the casinos upon confirmation of cases in both Macau and the neighboring Hong Kong. Despite being the world's largest gambling hub, bigger even than Las Vegas, Macau chose to close the doors of their casinos to prevent the further spread of the virus. And it definitely paid off with only 10 recorded infections and 100% recovery.
Iran
Recording one of the highest death tolls outside China with a still increasing number of cases, Iran has been criticized for unpreparedness, especially after its parliament was hit quite heavily by the coronavirus. However, the country has taken some strict measures to prevent the spread of COVID-19 — from suspending classes until early April to temporarily putting a stop to Friday prayers in public places that draw big crowds. While there are checkpoints between major cities, President Hassan Rouhani said that there will be no lockdowns to isolate certain places. Only individuals will be quarantined.
Iran's President Rouhani says "We have no plan to quarantine any district or any city. We only quarantine individuals." #coronavirus #COVID19

— BBC Monitoring (@BBCMonitoring) February 26, 2020
Another response of the Iranian government is allowing more than 50,000 prisoners to be temporarily released to prevent the spread of the virus in the crowded jails. Prisoners need to test negative and post bail before being let out, but those sentenced to more than five years will remain in prison.
On a lighter note, Iranians have shown their creativity in the ways they avoid contact with frequently touched surfaces. For example, they've installed a board of toothpicks that people can use to push elevator buttons to avoid direct contact. 
Can't get this out of my head.

At least, can't get it out of my head every time I get into the elevator to get to my office: pic.twitter.com/Nt2zwKBQB1

— Rachel Maddow MSNBC (@maddow) March 10, 2020
Italy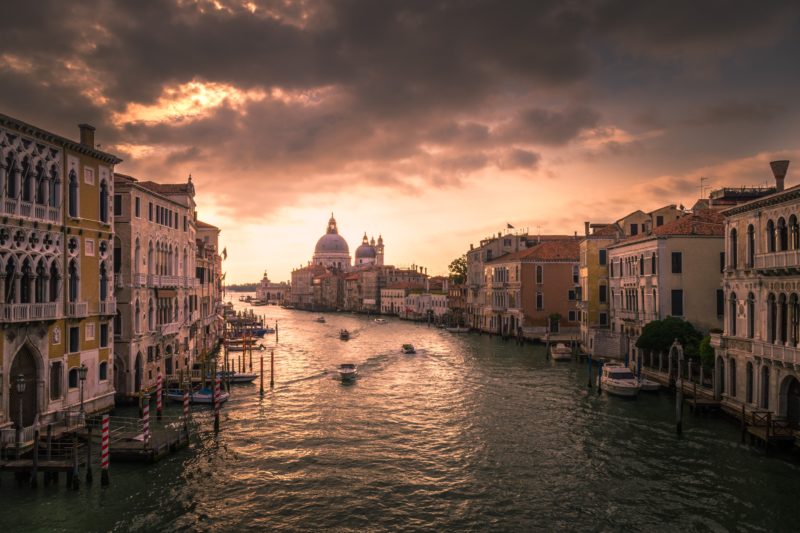 After a steep increase of the number of cases, the Italian government decided to place the northern part of the country on lockdown — and a few days after, the whole country of 16 million people. This means strict travel restrictions across the country, as well as checkpoints along main highways and public transportation and the like.
With over 12,000 cases and counting and 827 deaths, Italy has the highest death toll outside of China, the virus's epicenter. Any public place from schools to gyms to museums to nightclubs have been forced to closed down. And after WHO declared this outbreak to be a pandemic, Italian Prime Minister Giuseppe Conte announced that any non-essential shops would close down. This includes restaurants, bars, hairdressers, and essentially everything except pharmacies and food shops. These measures Italy took is the most extreme the world has seen outside of China
France
From the beginning of 2020, even before China's lockdown right before Lunar New Year, the French government has started an information campaign targeted particularly towards health workers and the disinfecting of health establishments. Upon confirmation of cases in the country, crisis centers were set up for the immediate isolation and safer monitoring of the patients.
And much like Macau, France took control of the country's stocks of hygiene supplies, particularly surgical masks, in order to prioritize healthcare workers. France was also one of the countries that has provided medical freight to China as assistance in the response against COVID-19.
Recommendation to abstain from « la bise ». Real challenge for us 🇫🇷. #LesVraisSujets https://t.co/sJNTvxZJ5t pic.twitter.com/q6Y2IZQKhS

— Muriel Domenach (@MurielDomenach) February 29, 2020
The French people were also advised to abstain from doing la bise, also known as the famous French greeting involving a double cheek kiss. (Maybe they can try these other ways to greet other people?)
Japan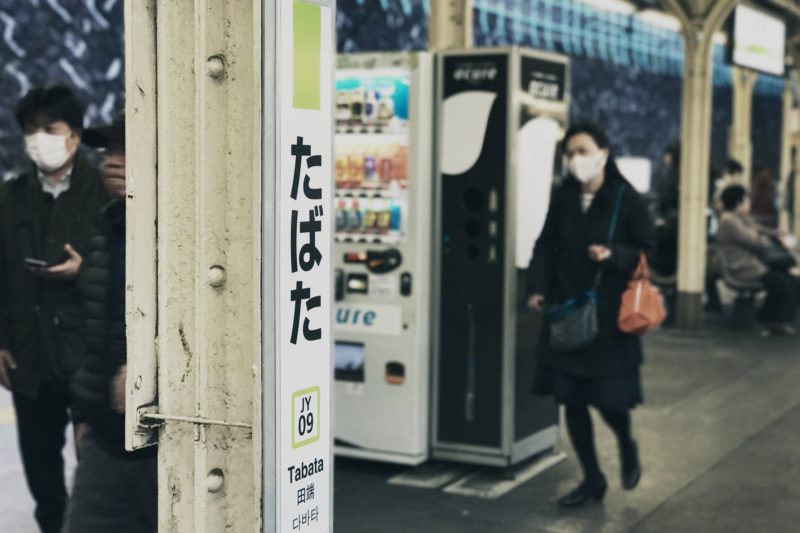 Despite the current Japanese administration being criticized by the citizens for lack of immediate response, the nation as a whole is working together to prevent the further spread of the disease. Even without the government needing to actually force them (only encouraging them), local government units and private companies have been voluntarily closing public destinations and events to prevent the convergence of big crowds.
The government is reviewing the draft bill that would easily allow Prime Minister Shinzo Abe to declare a state of emergency. While taking these preventive measures, the government is also preparing to provide support and subsidies for those who will be affected because of the closure of schools and workplaces. Support for businesses will focus on the smaller ones, while other funds will go to the maintenance of health facilities.
Taiwan
The coronavirus outbreak started as early as December 2019 (that's why it's called COVID-19) in China, but not many actually did something about it right away. Except for a few countries, one of which is Taiwan, which only has less than fifty cases and one death toll.
Despite the lack of information, the Taiwanese government immediately put health assessment policies in their borders to monitor direct flights from the epicenter Wuhan. But they knew that border control wouldn't be enough, so they took action as early as possible.
Taiwan has been prepared with early emergency response policies established ever since the 2003 SARS outbreak. A new central command just for the coronavirus outbreak — the Central Epidemic Command Center (CECC) — was immediately established. As early as January, masks were already being regulated, with priority being given to health workers and more masks being produced using government money. Proactive testing, quarantining, banning flights from China, rationing supplies, placing hand hygiene supplies all over the country — all of these are coronavirus countermeasures being taken by many different countries all over the world. The only difference is Taiwan took action early.
Singapore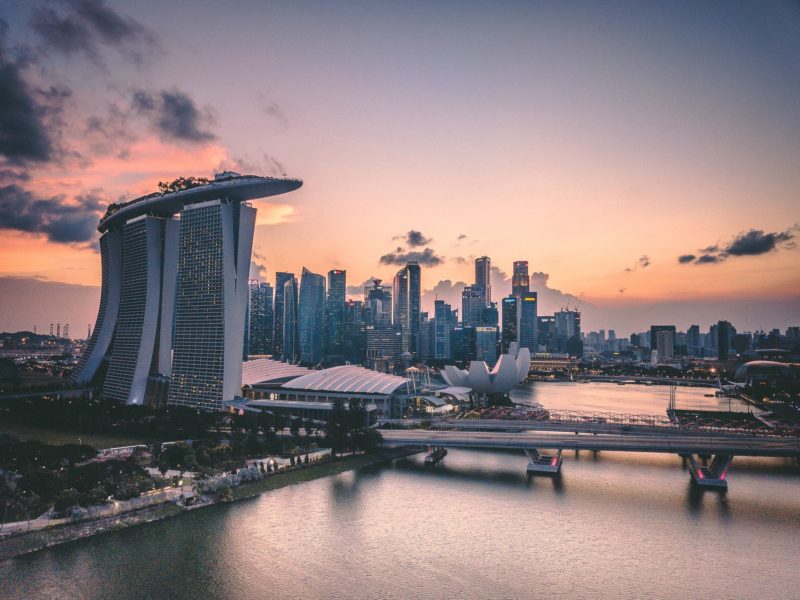 Much like Taiwan, Singapore has minimized the spread of COVID-19 in their territory. And much like Taiwan, this is primarily due to the fact that Singapore already created preventive measures after the 2003 SAR outbreak.
After immediately closing their air borders to China, strict assessments have been implemented at their borders from thermal screening to visa suspensions. Singaporeans must take mandatory paid leaves of absences after returning from overseas trips. Citizens are also being required to report their location to the government. Anti-profiteering measures have also been set in place to prevent retailers in taking advantage of the situation.
Singapore also established a Joint Working Group with Malaysia to combat the outbreak. Both government and citizens are closely working together to prevent the spread of the outbreak, especially with the population density of Singapore.
South Korea
Before the outbreak in Europe, USA, and the Middle East, South Korea was considered to be the country hit hardest outside of China with the rapid rise of the number of confirmed cases and of death toll each day. However, while there certainly was a rapid rise in confirmed cases, the same goes for the number of individuals getting tested for the virus and individuals being confirmed negative. And South Korea is probably one of the few countries, if not the only one, that provides these tests for free.
The Korea Centers for Disease Control and Prevention (KCDC) has been transparent in reporting the number of cases since the beginning with daily updates being shared with the public through their website. Details about the travel histories of each confirmed patient are available to the public, and the government provides daily media briefings to keep the country updated. 
South Korea's largest web portal Naver is offering real time updates of the number of masks remaining at local pharmacies. Amazing. pic.twitter.com/QPHNSr1MKk

— Sohee Kim (@soheefication) March 11, 2020
Private companies like Naver are also contributing to the battle against the virus, while many public figures from director Bong Joon Ho to BTS' Suga to actress Son Ye Jin have donated large amounts of money to prevent further spread of the virus. Drive-through testing stations have been quickly established across the country. It only takes ten minutes, with results being available within a few hours. The government's transparency, along with their trace-test-and-treat approach, proves to be effective as new coronavirus cases slow in the country.
Now that the number of confirmed cases in the Philippines is rapidly rising, it is all the more important that the Filipino people cooperate with one another to prevent the further spread. Even if we didn't have preventive measures in place before the outbreak, we must all work together to not make the process harder than it already is. With the approval of the COVID-19 test kit developed by UP scientists, it may be possible to test more people and detect cases quicker.
Be mindful of the news you are sharing, especially on social media, where so many fake news can easily spread to other people, just like the coronavirus. A large number of people on social media are calling for a lockdown of Metro Manila, where the population density is just crazy, but many of them are probably not completely grasping the consequences of a total lockdown, and maybe they should closely observe what is happening in Italy, a first-world country, to know if a developing country like the Philippines can manage to do so.
At the end of the day, what these countries are showing us is that people must come together to combat this disease from Japan's voluntary closures to Taiwan and Singapore's preparedness to South Korea's transparency. This all-of-society, all-of-government approach is a must for all countries all over the world. Because in the face of a virus like this, we're all just equals.
What do you think of their response to the outbreak? How else do you think we can learn from them? Tell us below!